10 WordPress Tools and Resources for September 2021
Each month, we round up new (or just plain useful) tools and resources for WordPress. For this month, we take a look at e-commerce related plugins and tools to make your life easier.
E-commerce can be tough. That's one place where the right plugins for WordPress can help. Tools that integrate with WooCommerce are a popular – and helpful – option because of the popularity of this selling platform.
Here, we've gathered 10 design tools and resources that can help you work faster and smarter, even with e-commerce.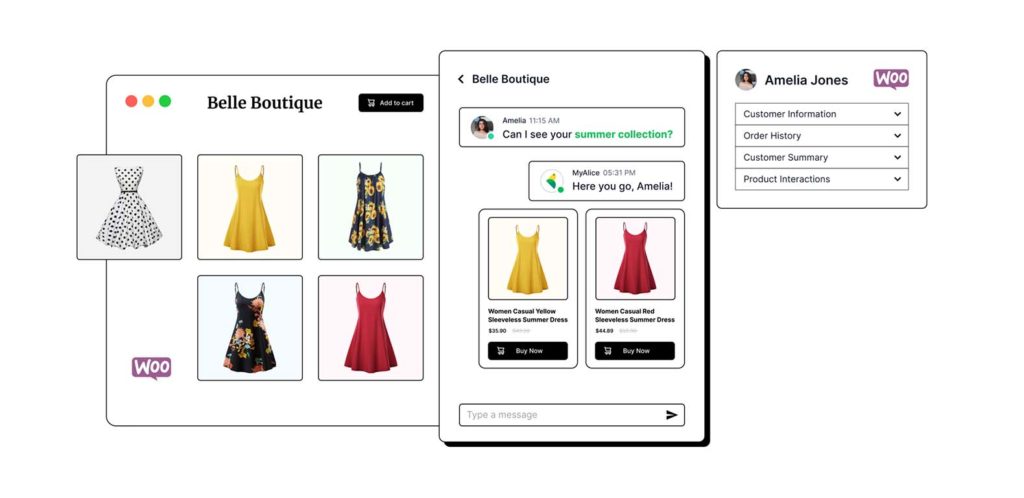 MyAlice for WooCommerce is designed to help you manage your WordPress store and keep all customer messages and WooCommerce orders in a single dashboard. It can make it easier to manage sales and create better customer experiences.
One of the features that customers will love is the ability to show products in messaging and conversations. It works with Instagram, Facebook, WhatsApp, and more.
The premium tool also allows you to upsell and cross-sell items and set up automated conversations for when you can't be online. (We all know customers will ask questions 24/7.) MyAlice also includes lots of additional dashboard data so that you can learn more about customer habits to create better online hopping experiences within WooCommerce.
The plugin works with your existing WordPress and WooCommerce install and can be set up in just a few minutes. Pricing starts at $15 per month and includes a free trial.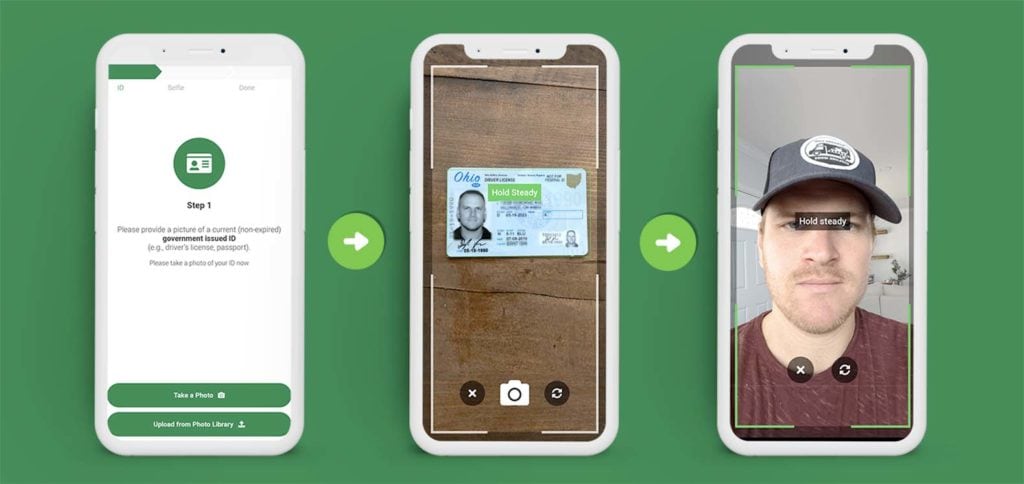 Real ID allows you to verify customer identification on WooCommerce to ensure that you are fulfilling orders the right way. The plugin is useful for businesses that have age-restricted purchases, high-cost items, rentals, or sell in high-risk markets.
Here's how it works: Real ID uses artificial intelligence to match the identification card of the customer to a selfie that they take with their phone in the checkout process. This way you can verify identity and shipping address in one step. (The selfie process helps eliminate fraud by matching the ID picture to an actual face.)
Real ID also performs document verification to confirm a user's birth date on the ID to help you manage age-related risks as well.
The plugin doesn't store data on your website either, so you don't have to worry about GDPR compliance and it works with identification documents from hundreds of countries around the world.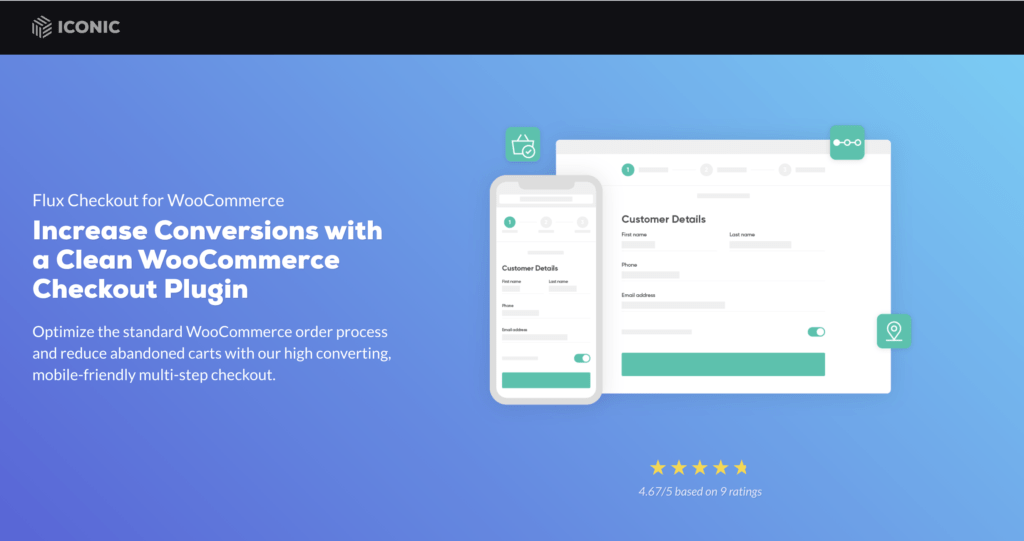 Flux Checkout for WooCommerce from IconicWP is a clean WooCoomerce Checkout plugin that helps you optimize the standard WooCommerce order process. In return, you can reduce abandoned carts with a high-coverting, mobile-friendly checkout.
This plugin creates a multi-step checkout by limiting the number of visible fields. This way, you can hold the attention of your customer by reducing distractions.
Users love Flux checkout. Some reviews: "The result is a marvelous and simple checkout process." "Executed perfectly, it makes the checkout process much more friendly and accessible, especially on mobile."
Pricing starts at $79/year with a free trial.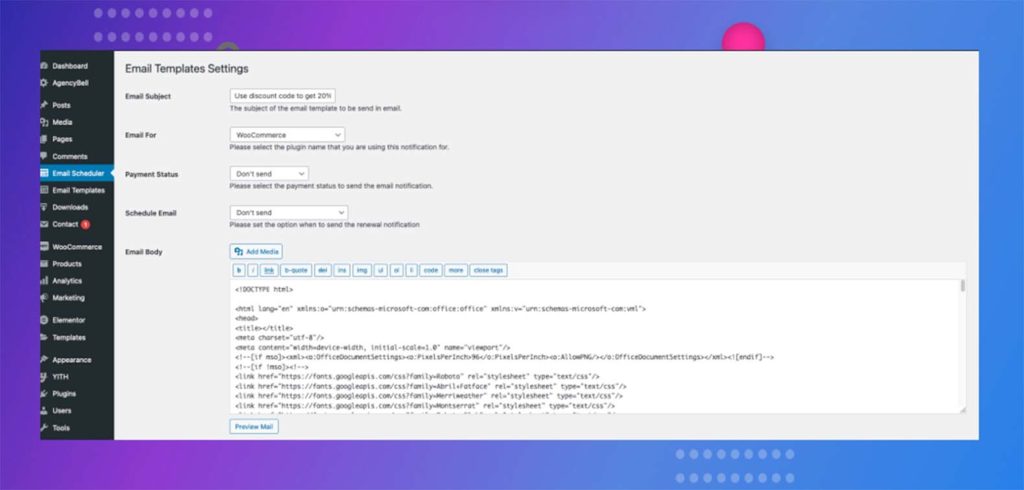 Sparkle Email Scheduler is a free WordPress plugin that can automate email sends to customers (including those with WooCommerce). Schedule sends based on order status or send promos to pending users.
Schedules can be based on your business needs from those abandoned cart emails to schedules for 5 minutes to weekly. Every bit of the email process can be customized to match your brand and messaging and you can create an unlimited number of templates.
This is a pretty robust option for a free and open-source tool to help customize and streamline email processes.
Kadence Blocks helps you design quickly in WordPress with ready-to-go custom blocks that you can simply add your content to. Design your website in a hurry without code and still create something that looks professional and loads fast.
Everything works in the native WordPress editor, so there's no extra stuff getting piped into your site. Each block is crafted to look great on every device so you don't have to worry about responsiveness.
Kadence Blocks comes with a prebuilt library of content pieces that you can drop into pages. Then all that's left is to add your content and you are ready to go. This tool is free and open-source with a pro version that has even more features, blocks, and prebuilt content.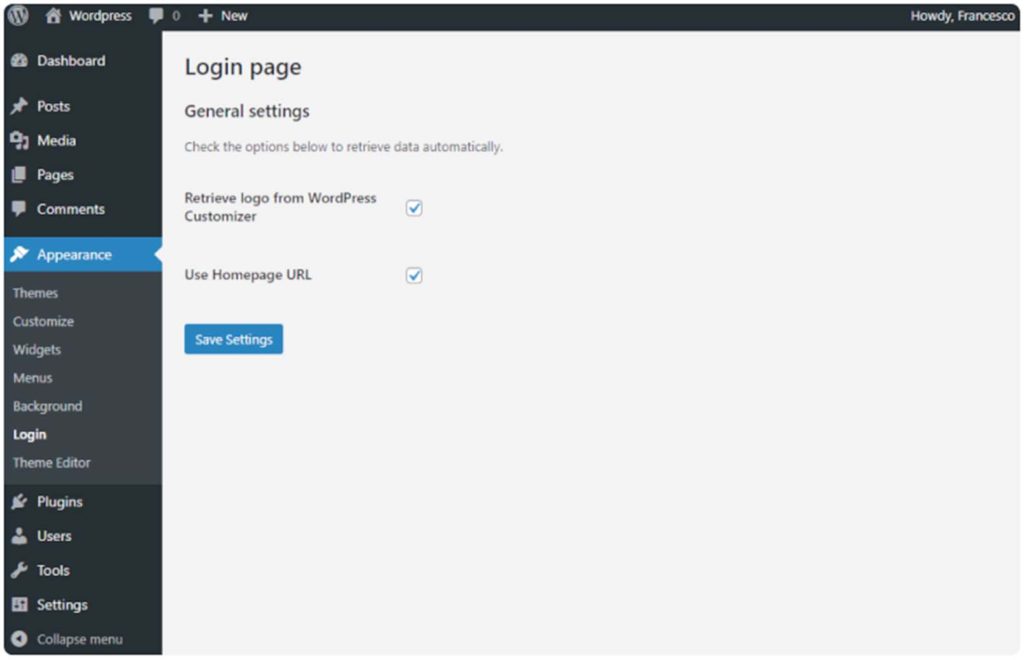 FC Login Customizer makes changing the wp-login page on websites easier and automatic.
The plugin automatically displays the main logo on the login page, applies a link to the website's homepage on the logo, and changes the H1 title on the logo to the website name.
It only takes a couple of seconds to set up and makes every website login page look custom.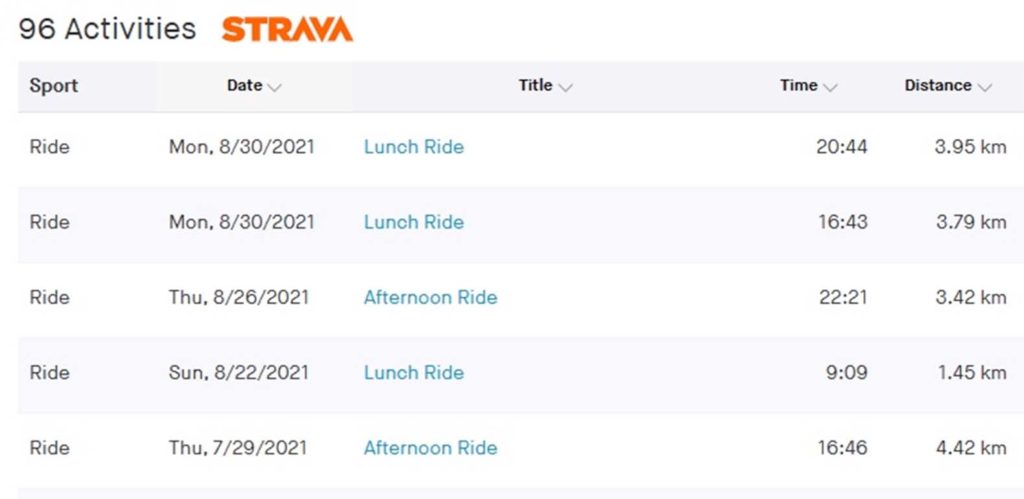 NMR Strava Activities is a plugin for "active" users that want to display their data on a WordPress website.
It works using the Strava API application and uses webhooks. Once you have the technical elements taken care of, you can add your runs, rides, swims, or other activities to your website using a simple Strava shortcode on pages or posts.
This is an open-source tool and helps make this active social network a little more public for those who aren't using Strava. It can be a fun addition to websites that have a health and fitness focus for users that want to keep track of this information on their websites.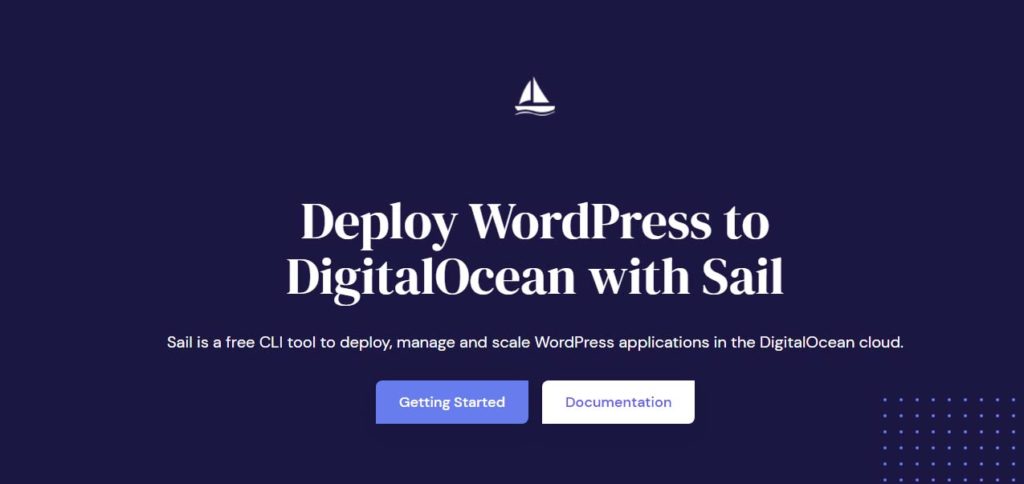 Sail is a free CLI tool to deploy, manage and scale WordPress applications in the DigitalOcean cloud. The tool is brand new and is getting constant updates from the developers.
Currently with Sail, you can quickly provision WordPress applications, manage application domains and DNS, switch primary domains, request and automatically install free SSL certificates from Let's Encrypt, deploy and roll back application code atomically, create full site backups locally, and quickly access and search server logs.
Note that Sail is not a hosting provider; it works with your DigitalOcean account with full root access.
Sail is an open-source tool but does have a premium version with some additional features.
WP Ayudha is a high-traffic WordPress server configuration. The Git files are a LEMP stack that is the quickest way to start running WordPress on your own server.
It features server configuration Nginx (updated), PHP 7.4, PHP-fpm, Mariadb (updated), WordPress (updated), and Cloudflare Full SSL.
This tool is created by a team of cloud server administrators and probably isn't for everyone. If you are self-hosting, it can be a good option and has documentation to help you along the way.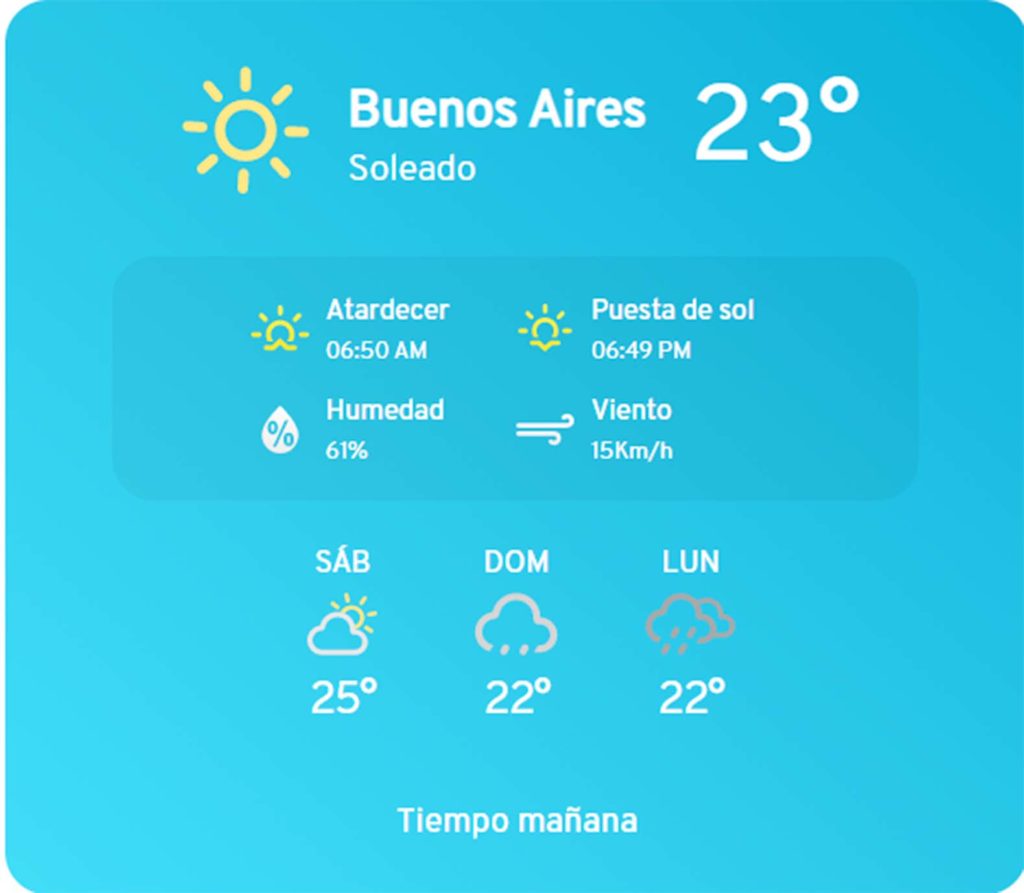 Clima-Widget is a free weather forecasting element for your WordPress website. It's responsive, customizable, and lightweight. You can use and deploy it with a simple plugin installation and don't need any coding skills.
The widget allows for dynamic location positions so you get the forecast wherever you access the website.
You can customize the widget to match your color choices and preferences and the developers of this open-source tool will even help you with additional special customizations.
Get More Design Tools with Kadence Theme & Starter Templates
To get started, just install the free Kadence Theme and then install the free Kadence Starter Template plugin to get started. Just note you'll need the Kadence theme installed for Kadence Starter Templates to work.