5 Gutenberg Expansion Plugins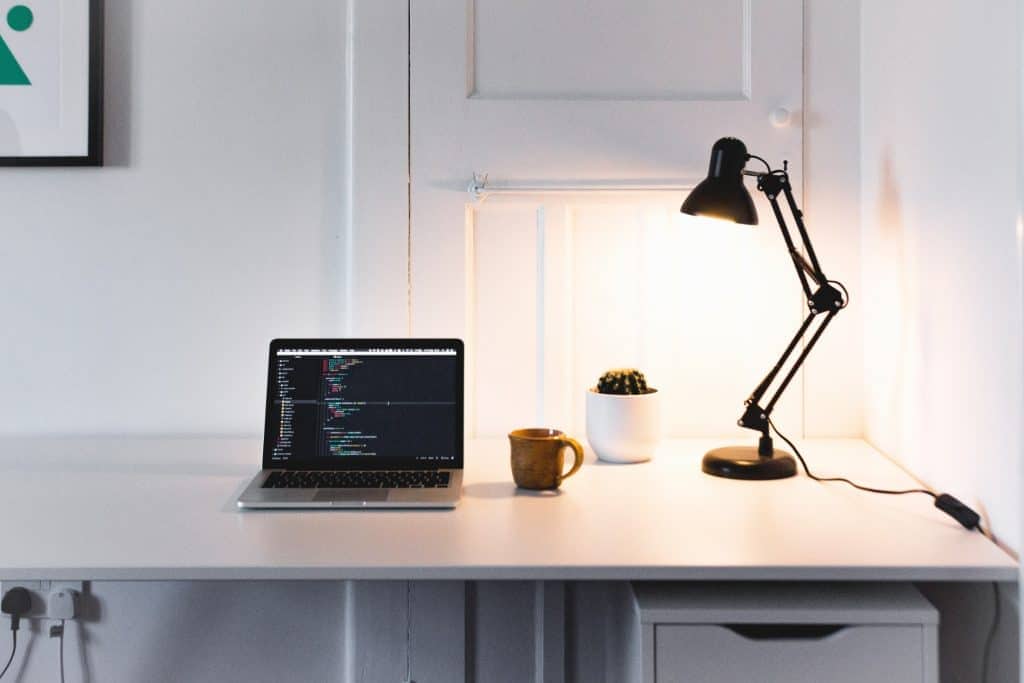 Gutenberg is shaping up to be more and more useful every day. With new plugins that add great new blocks and tools to the editor being released, you shouldn't have any trouble building any kind of layout you like with the new editor. Take a look at these awesome tools to improve Gutenberg today!

1. Color Palette Block From Lubus
https://wordpress.org/plugins/color-palette-block/
The color palette block offers a super simple way to share your favorite color palettes. If you blog about design and want to easily share palettes with your readers, you wont find an easier way to do so:
Simple. Choose your colors, add them to your palette, then share it on your site. Just a single block
2. Caxton Blocks from Poodlepress
–https://wordpress.org/plugins/caxton/
Caxton blocks adds some useful blocks to your Gutenberg powered sites. A global block manager is included that allows you quickly toggle blocks on and off. If you aren't using a specific block on your site, then hide it from the block selection to reduce clutter in your editor.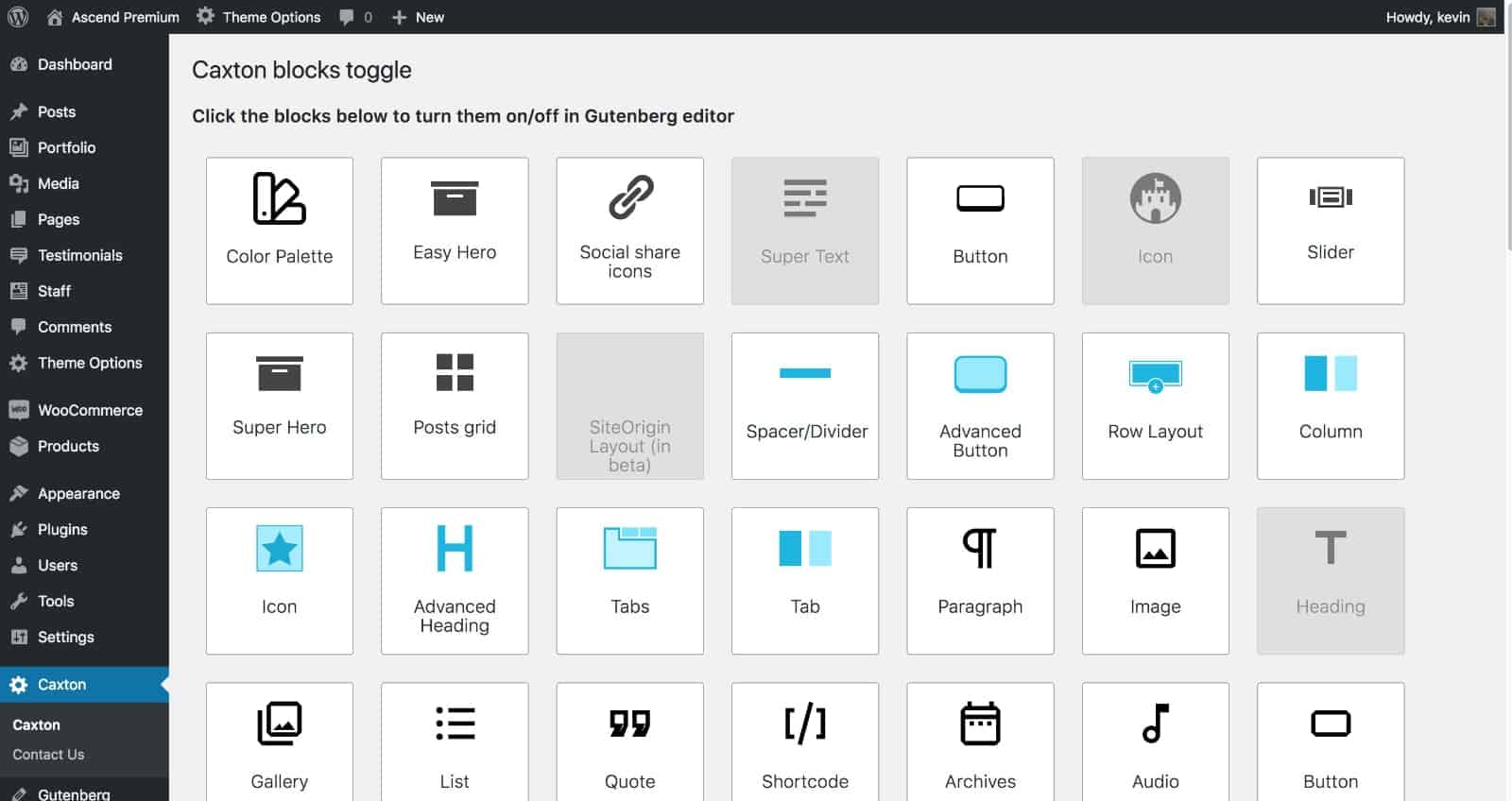 Also included in Caxton is a great post grid block. It simply pulls your posts based on your set conditions. It's simple to configure and has a few different design options. Choose from a grid of squares, circles, or rectangles.  You can show posts based on category, or hand select certain posts that you want to show.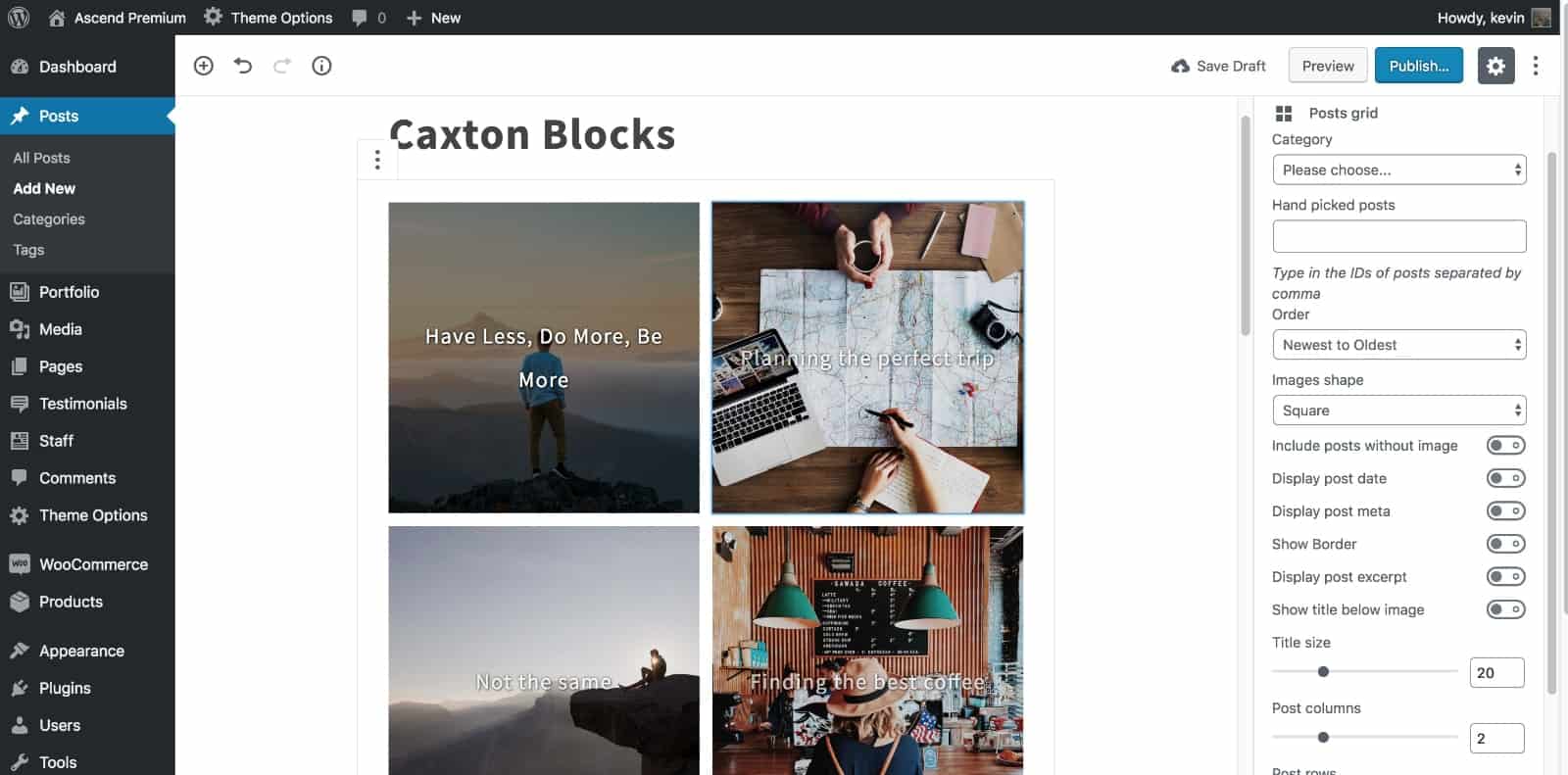 3. Dropit by Riad Benguella
–https://wordpress.org/plugins/dropit/
Drop It is a very simple plugin that adds some useful image functionality to your Gutenberg editor. It ads a search for gifs in GIPHY, as well as an Unsplash search for free professional quality hi resolution images. You can either link to the images from their respective website, of you can download and add them to your site's media library.  You can also easily assign your Unsplash image as a featured image for post.  The plugin also allows you to host images with Unsplash API, saving resources on your site:
GIPHY search: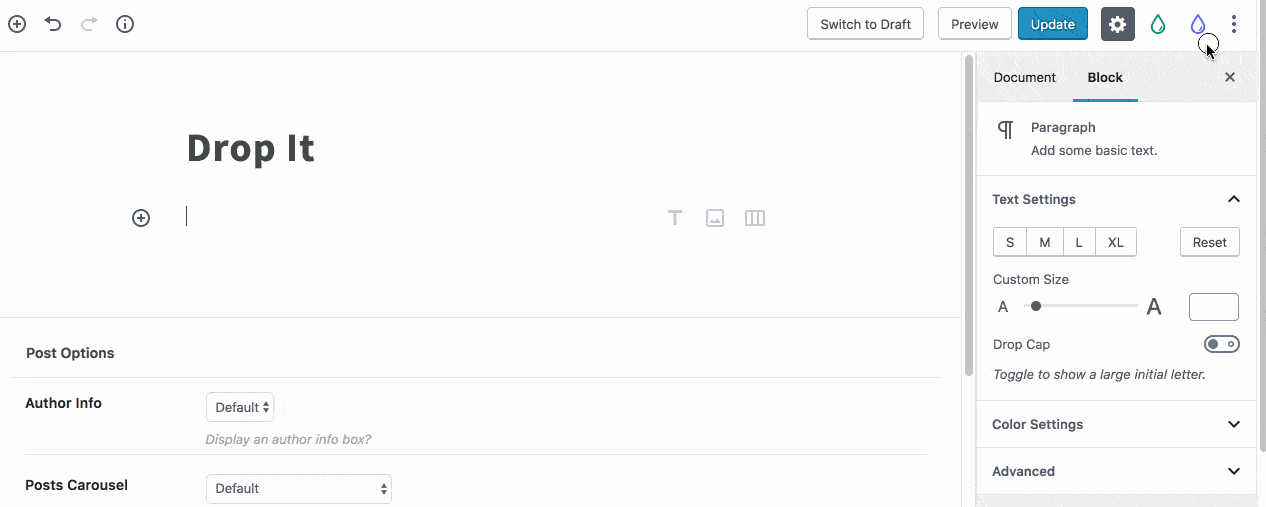 4. Block Background from LUBUS
https://wordpress.org/plugins/block-background/
Another useful extension from LUBUS is the block background. The block background plugin allows you to simply place a custom background on any block you're using:
5. Kadence Gutenberg Page Builder Toolkit
https://wordpress.org/plugins/kadence-blocks/
Among the many powerful tools included in our Gutenberg Extension is the ability to adjust the width of your editor in Gutenberg. Since Gutenberg is intended to be more of a WYSIWYG, and by default it is not even close, we've decided to take on some of that burden and allow you to change the look of your editor window. In order to get a better representation of your final product in your backend while editing posts, we've added the ability to adjust the editor width to meet that of your theme's content.