Do You Want to Build a Recipe Blog? 8 Elements You Need to Stand Out
Have you considered building a recipe blog? Most of us have found some time in the last few months to take a stab at cooking. Some of us have even found a fondness for whipping up meals from scratch.
If you are one of the lucky kitchen wizards, you may be looking for a way to take this new passion and turn it into a profession. But without the coding skills to be a web developer, how can you get your passion on the page?
Read on to see how to create a customized recipe blog without any coding knowledge needed.
Building Your Recipe Website from Scratch
Get it – you're willing to build your website from scratch because you cook from scratch. Only, with Kadence, you can use some shortcuts to cook up your masterpiece.
Initial setup
If you don't already have Kadence installed, you'll want to start there. Kadence is available to download for free, or you can install it directly in WordPress on the Appearance → Themes → Add New screen.
Next, download Starter Templates, which is available to download for free or you can find it directly in WordPress on the Plugins → Add New screen.
Once installed and activated, head to the WordPress Dashboard and go to Appearance > Starter Templates.
Scroll down until you see the Recipe Blog starter template and click on it.
You can begin customizing your homepage from here. With the toolbar on the left, you can build your homepage from the frontend and see the changes in real time.
Extras to install
This starter template does require a few extra plugins so that it has all the functionality you want. But don't worry, you can install Kadence Blocks by going to the Add Plugin page and searching for it. This plugin adds extra blocks to the Gutenberg Editor to provide more layout options.
Next, head back to the Add Plugin screen and install the free Recipe Card Blocks by WPZOOM. This plugin adds blocks for you to display recipes with your blog posts. Now you're all set to start customizing.
Importing the template
Once you select your color scheme and font family (you can change these later), you can either import a single starter template page, or a full site. The full site option will use the starter template globally across all site pages and posts.
Once that's imported, click Finished! View Your Site.
Customizing the homepage
You are now taken to the homepage to begin customizing it. Click Edit Page in the top toolbar to edit the layout, featured image, and text, among other options, using Kadence Blocks. You can also use Kadence's Design Library, which comes with extra images tailored to your chosen starter template.
Setting the homepage
While we're talking about the homepage, let's make sure that your users land there when they find your site. Head over to WordPress Settings > Reading and you'll see that your homepage is where users will land when they visit your site and your Recipes page is set as your posts page. If you ever need to change it, you can do that here.
Using the Customizer
Next you can use the WordPress Customizer options provided with Kadence to make your recipe blog even more personalized. Go to Customize in the top toolbar and click on the Page Layout tab.
The General options help you to adjust the layout and the Design tab can help you to adjust elements like colors and featured images. Don't forget to hit Publish once you're done!
Creating a recipe post
Now you're ready to create your first recipe post. To do that, go to Posts > Add New in the WordPress Dashboard. You can start by adding a title and a description as a paragraph block, which you can use to give context for your recipe or add a story behind it.
Then you can add any of the recipe related blocks that you'd like. Searching blocks for "recipe" will bring up all available options.
You can further customize the recipe card elements under the Block sidebar on the right side. Once published, your recipe will automatically appear on your Recipes page and your Homepage.
Next Steps
Now that you have your recipes all set up, it's time to think about what other features you'd like to have on your site.
If you want to host cooking demos or special events, you can add a calendar to your site to let your users know when this is happening. To make this happen, you can install the free The Events Calendar from the Plugins > Add New screen.
Adding events is easy! Go to Events > Add Event in the WordPress Dashboard to create an event.
Add a link to your calendar page to the menu on your homepage so that users can find your calendar. To do this, go to Appearance > Menus in the WordPress Dashboard and use the Custom Link tab to add your main calendar page URL. Click Add to Menu and then Save Menu.
Want to take it a step further? You can add memberships to your recipe blog with Restrict Content Pro. You can create a membership system so that users have to pay to see your cooking demos or you can create premium content that is only available to certain members. Without access to events without a membership, users will see this instead:
Most Important Elements of Your Recipe Blog
You are building your recipe website to share with readers and followers not only your great recipes, but your tips for bringing those recipes to life.
It's important that you provide more than measuring amounts to not only draw in your readers, but to keep them around.
1. Tell them about you.
Let visitors know your cooking philosophy, your reasons for sharing, and other things you consider important to your cooking journey. Sharing about you helps you begin to build relationships with your readers.
2. Tell them about your website.
Let your visitors know what to expect from your posts, from your recipes, and from any other content you're going to share. If you have an email signup (and you absolutely SHOULD have an email signup) then give them clear details about what your emails will include and how often they will arrive.
3. Create a FAQ (Frequently Asked Questions) Page
Answer the most common questions about cooking in general, about your particular cooking choices, or other recipe questions (like how to multiple or cut a recipe). You can do a Google search for common cooking ideas and it will offer some "Also Asked" questions to help fill out your FAQ page.
4. Include Great images.
Remember you eat with your eyes before you eat with your mouth. If the images you share aren't appetizing then they aren't likely to try the recipe, much less return to your website.
5. Keep It Simple.
The food should be the focus, not the design of the website. Keep it clean and easy to read, search, and enjoy.
6. Include Recipes You've Tried (More than Once).
Even better, have a friend try out the recipes to see if they can follow what you actually wrote (and not what you do because you know to do it). It's essential to have recipes that will work for everyone.
7. Make It Easy to Engage.
Building a successful recipe website requires making and growing up relationships. You want to make it easy for visitors to comment on your posts, to ask you direct questions, or to share their pictures of their recipe success.
8. Show Off the Authentic You.
You are unique, and your recipe website will do best when it reflects the uniqueness of you. The best part of being authentic is that nobody else can be the you that you are.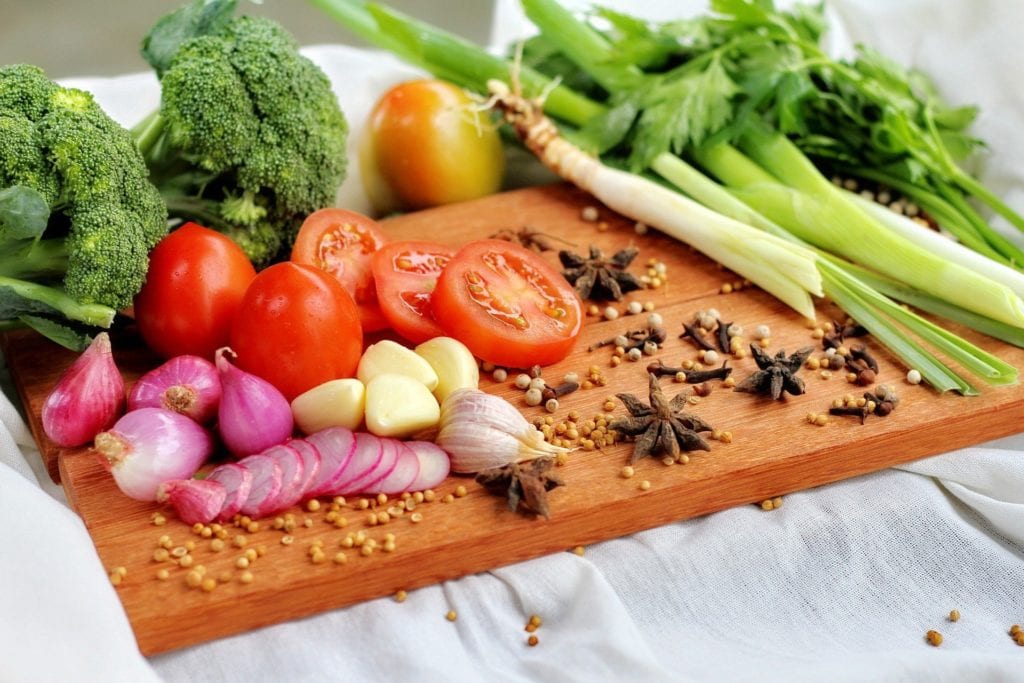 What Makes a Good Recipe Post?
Give your recipe a descriptive name. Start showing, not just telling, even before you start cooking.
Experience level. A little description of the skills required for making the dish can be helpful to those considering whether or not to give it a shot.
Explanation of the dish. Offer a little information about the dish itself, such as the best occasion for making the dish.
Give all the details. Let readers know who many it should feed, how long it takes to prep, what will be needed to prep, and how long it will take to cook.
Detail the ingredients (in order they will be used). Be specific about the state of ingredients (whether they are raw, browned, canned, frozen, size or weight, etc.)
Complete measurements and amounts – written out so there will be no confusion. Add images if you feel it's necessary.
Show as you go. Cook the recipe and take images as you are cooking. This can be especially helpful if the different stages will show specific situations (color of food, size of product, state of food).
Be specific. If you missed it earlier, be specific when explaining your recipe. The best way to test this will be to get someone who knows nothing about the recipe to go through and cook it from your directions.
Now that you know how to create a professional recipe blog without any coding needed, you can get back to making those delicious recipes!