Font Smoothing and Sticky Sections Among New Features Added to Kadence
The Kadence team has released a number of product updates over the last week, adding new functionality to the Kadence Theme, Kadence Blocks, and the Kadence Blocks Pro plugin. If you're using Kadence, you can simply head to your wp-admin dashboard to install your updates. Here's a quick overview of what's been added. For a full list of changes, you can review the changelog for the Kadence Theme, and the changelogs for Kadence Blocks, and Kadence Blocks Pro. 
While there are a number of minor bug fixes and minor enhancements, there are a few features that we've added that we'd like you to know more about. All of these additional enhancements are designed to make working with your WordPress site even easier.
Fonts and Colors Easier to Change in the Customizer
In the changes for the Kadence Theme, you can now more easily change fonts and colors in the customizer. Previously, site owners would need to access site color schemes and typography under the General tab. As this is a commonly accessed area of site management, the Kadence Theme now shows these options on the top level of the Customizer to make settings easier to find and changes easier to implement.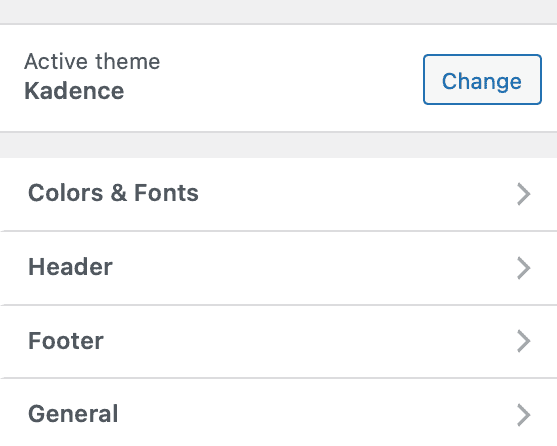 Font Smoothing Option Added
The Kadence Theme now offers the opportunity for site owners to add font smoothing. While there may be some reasons to not use this option, as it may cause your fonts to be thinner, we've added the option as it has been requested by users. To turn font smoothing on, head to your WordPress administrative dashboard and find the option under Colors and Fonts > Typography.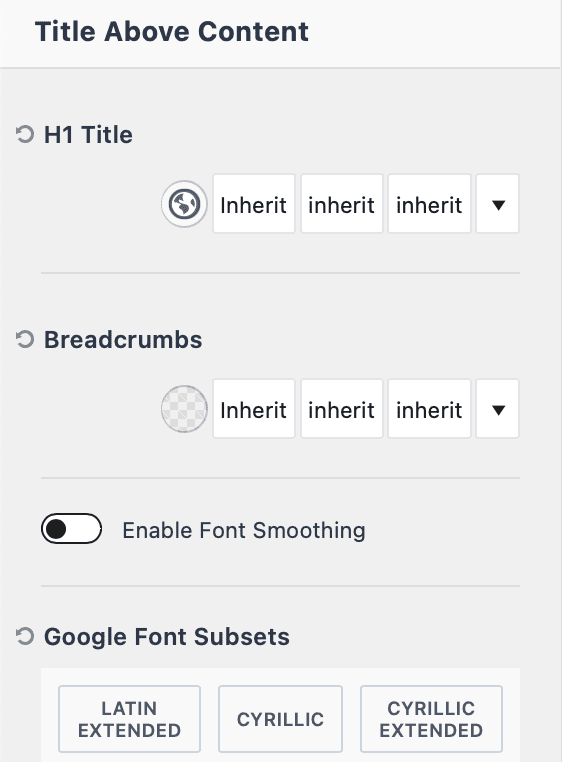 All Google Fonts Available
The Kadence Theme also added the capability use all available Google Fonts on your WordPress website. As a reminder, if you're using Kadence Theme Pro plugin, you can set your site to load Google Fonts locally. Head to General > Performance and toggle this option on if desired.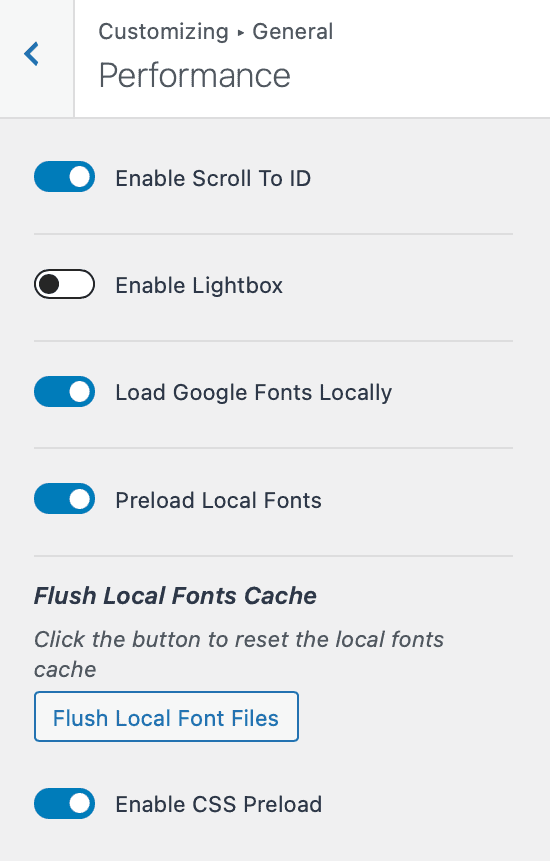 Sections inside of rows have sticky options
In Kadence Blocks, you now have the option to make a section inside of a row sticky for the height of an outer block. This has a number of possible uses, including if you're adding a header to a table, which is what we've done for our example below. Offset for the sticky section can be set individually for desktop, mobile, or tablet.
First, we set a row layout with sections within it. In our example, we have two sections per column, with the top section set with sticky settings turned on.
This gives us the capability to lock those sections as the page scrolls.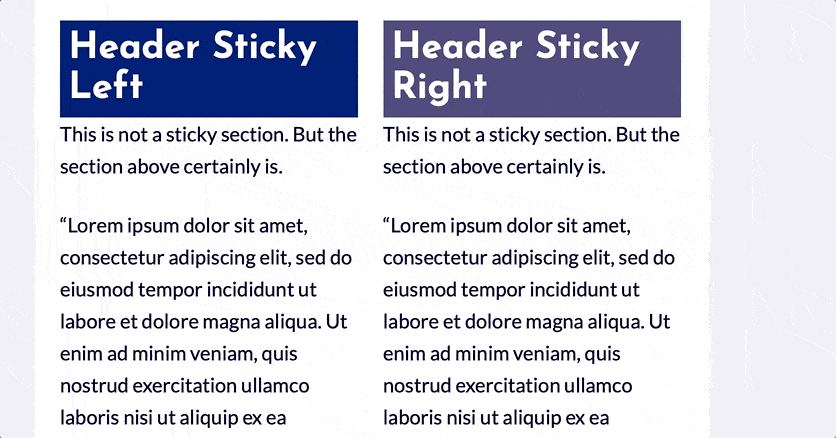 Background overlay options in sections
The Kadence Blocks update adds background overlay options in the Section block. This overlay can be set for both Normal and Hover states, and it can even be accessed with dynamic content if using Kadence Blocks Pro.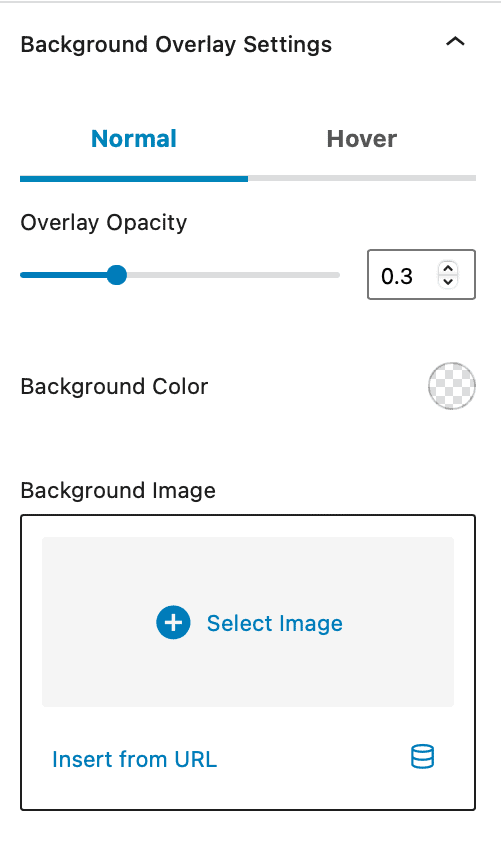 Kadence Shop Kit Beta 2.0
The Kadence Shop Kit Beta release is still underway, with a few bug fixes and new features added. Kadence Shop Kit brings new capabilities of customization to WooCommerce users. If you're a Full Bundle or Lifetime Bundle customer, you can find the Shop Kit Beta download in your account. As well, if you've purchased Kadence Shop Kit as a stand-alone download in the past, you can find it in your account area as well.
Kadence Continues to Innovate
These are just a few of the updates released in Kadence Theme and Kadence Blocks over the last week or so. The Kadence team is hard at work creating new and innovative ways to use WordPress.
To get the full experience of using Kadence, we recommend a Full Bundle to access all of the Kadence Pro tools, as well as access to future new products as they're developed.