How to Add a Pricing Grid in WordPress: 6 Tips for Great Pricing Tables
Discovering your way to create a pricing grid WordPress style will move you one step closer to building your product success. Your visitors can't buy what they can't see, even if they want to make a purchase. It's important to make it easy for your customers to click the buy now button or drop the product in their shopping cart.
Pricing grids provide users with great visuals about your offerings. Users can scan through available options, making them more likely to become customers. Read on to learn how to add a pricing grid to your site without any coding knowledge needed.
Building on WordPress provides you with easy to customize options and an engaged community to help you if you run into an issue. Adding in the power of Kadence WP will make it super simple to create your pricing grid WordPress style.
What's the Difference Between and Pricing Grid and a Pricing Table?
Basically, the difference between pricing grid and pricing table is the words you choose to use. Pricing grid is a commercial term used to describe a graphic showing the differences in your products and the pricing of those products.
A pricing table is also a graphic that shows the difference.
Whether you call it a table or a grid, the important thing is to simply show your customers how your different product levels relate so you make choosing the right one easy for them.
Before You Add a Pricing Grid to a WordPress Site
If you don't already have Kadence Theme installed, you'll want to start there. Kadence is available to download for free, or you can install it directly in WordPress on the Appearance > Themes > Add New screen.
Now you'll need the free Kadence Blocks plugin, which you can find under Plugins > Add New screen.
Kadence Blocks comes with a prebuilt design library that allows you to select a design, like a pricing grid, and add it to your WordPress page. For even more design options, you can upgrade to Kadence Blocks Pro.
Next, it's time to create a WordPress page where you can add a pricing grid. To do this, go to Pages > Add New in the WordPress Dashboard.
Click the Design Library button at the top of the page to bring up all available options. Those labeled "Pro" are only available with Kadence Blocks Pro.
Scroll down to find the pricing grid option of your choice. Once you click on it, it will appear as a block on your page.
Now you can begin editing your pricing grid. You can click on any element to change the text. You can even add another column to your row layout, using the Block settings on the right. Then duplicate one of the blocks already created to match the styling.
Clicking on each of the sections will bring up more options on the right, including colors, background images, and borders.
Click Publish and your pricing grid is complete!
Top Ways to Make a Pricing Grid WordPress Style
1. Be Honest
Provide an honest breakdown of your products that shows customers the benefits of your different levels for subscriptions or memberships.
2. Keep is Simple
Now is not the time to get creative. Make the categories simple, to the point, and easy to understand.
3. Limit the Options
Too many options, and your customers will default to the bottom or walk away without a decision.
The founder of Howard Johnson used to serve about 40 different flavors of ice cream. Customers took too long trying to deciding from the large menu and in the end they would default to either vanilla or chocolate.
He learned from the dilemma and limited the offerings to make it easier on the customers.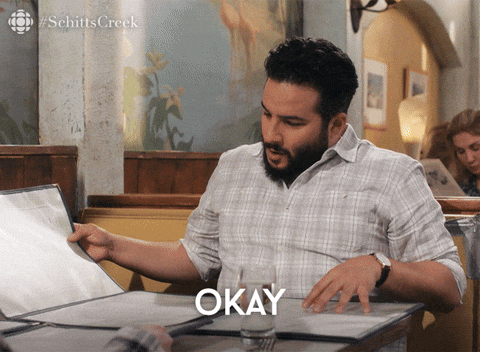 When too many options are provided, customers can fall into decision paralysis. They do nothing because there are too many options. The rule of thumb is three or four levels because it makes the choice easier for the customers and it is more aesthetically pleasing to the eye.
4. Make the Choices Apparent
Speaking of the eye, you want the choices in levels to be easy for the eye to discern. Using different background colors can be the easiest way to show the differences.
5. Offer a Free Trial
A free offer allows your customer to test drive your product. It can also be the ideal way to create a fan that will continue using your product (and fans share their favorite tools with others – creating word of mouth advertising for your business).
6. Find the Right Theme
Some themes, like Kadence WP, offer powerful tools for setting up your pricing levels through the Kadence Blocks. Utilizing plugins is definitely how you can create pricing grids WordPress style.
It couldn't be easier to create a pricing grid WordPress without writing a single line of code using Kadence Theme and Kadence Blocks!