How to Build a Multilingual Woocommerce Site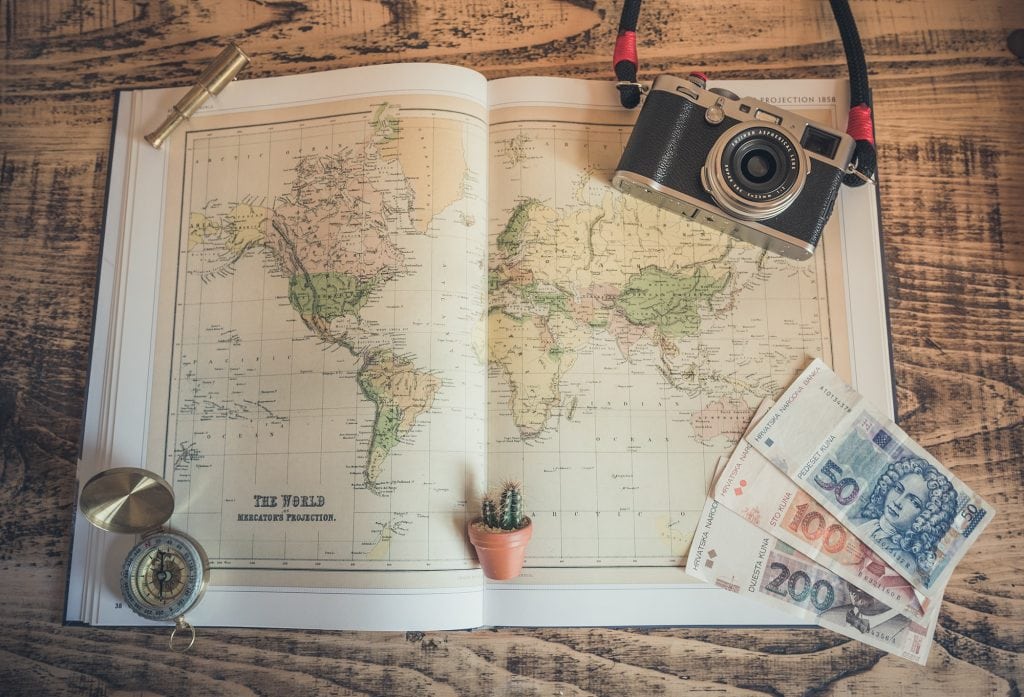 Having a multilingual online shop can be a huge asset in broadening your clientele and bringing in traffic to your site. Below we have created step by step instructions in getting setup with WPML and translating your products.
WPML
The simplest way to create a multilingual site is to use a plugin. Personally, we recommend WPML. It is a powerful tool when it comes to multilingual output, and in our opinion, it is well worth the cost.
The first step is to install and activate WPML core plugins (WPML Multilingual CMS, WPML String Translation, WPML Translation Management, and WPML Media Translation) along with the WooCommerce Multilingual addon. Choose and download your version from here, then upload it to your plugins list from your WP Dashboard. It is worth mentioning that you need to get the Multilingual CMS package or the Multilingual Agency package to translate your WooCommerce site.
Check out this tutorial to know more about setting up WPML and activating the Advanced Translation Editor.
Once you activate the WooCommerce Multilingual plugin you will be prompted to its setup wizard where you can configure your WooCommerce store pages translation, choose the product attributes that you want to translate, and enable multi-currency mode.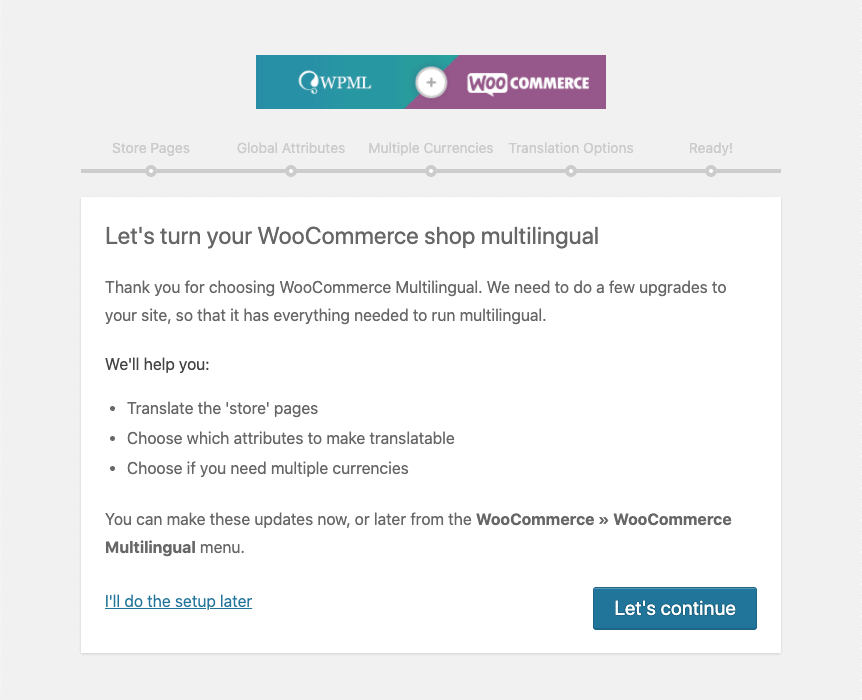 Translating Woocommece
In this post, we are assuming that your site is already set up as an online shop. However, if this is not the case, check out this tutorial to help get you started.
Step One – Installing Plugins
You will need the following plugins installed and activated:
You can download the above plugins from your WPML dashboard.
Step Two – Setting up Multi-currency
If you haven't enabled the multi-currency mode from the setup wizard and wish to use multiple currencies on your website, navigate to Woocommerce > Woocommerce Multilingual. Open the Multi-currency tab and check the "Enable the multi-currency mode" checkbox. Then set desired settings for currencies, exchange rates, and currency switcher options.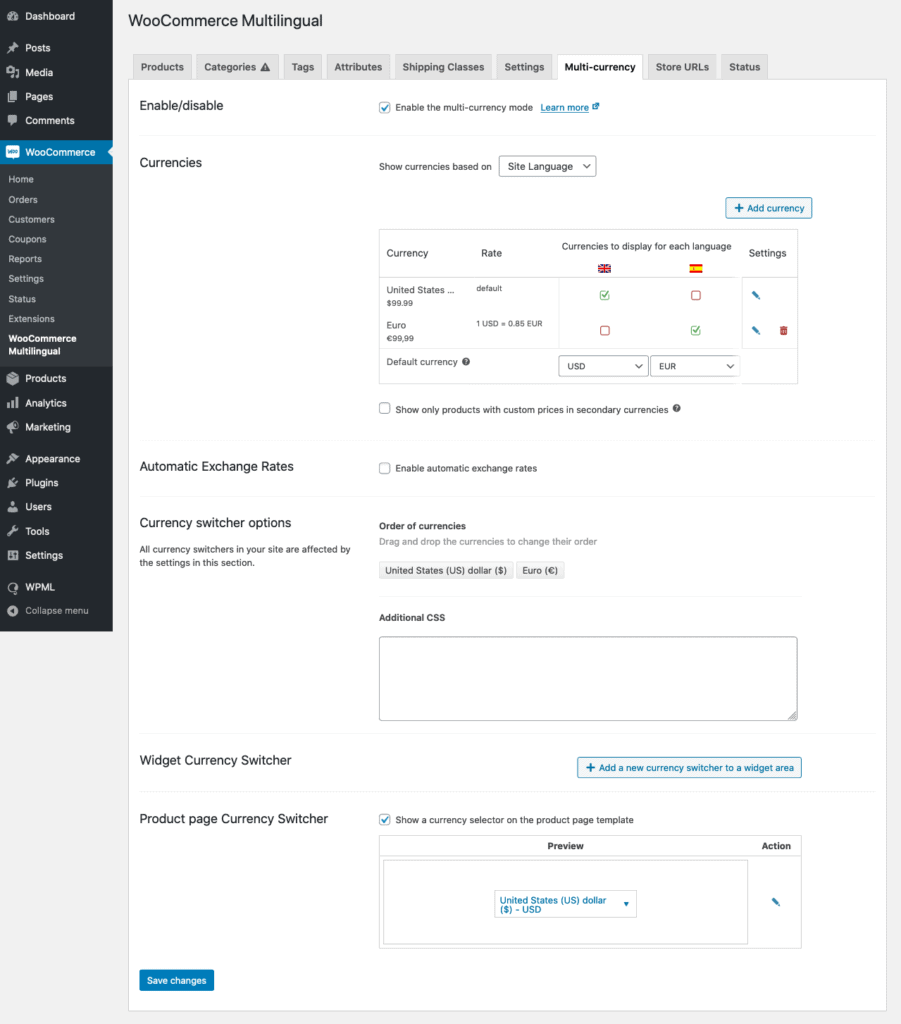 Step Three – Translating Products
Open the Products tab and click the plus sign beside the products you would like to translate.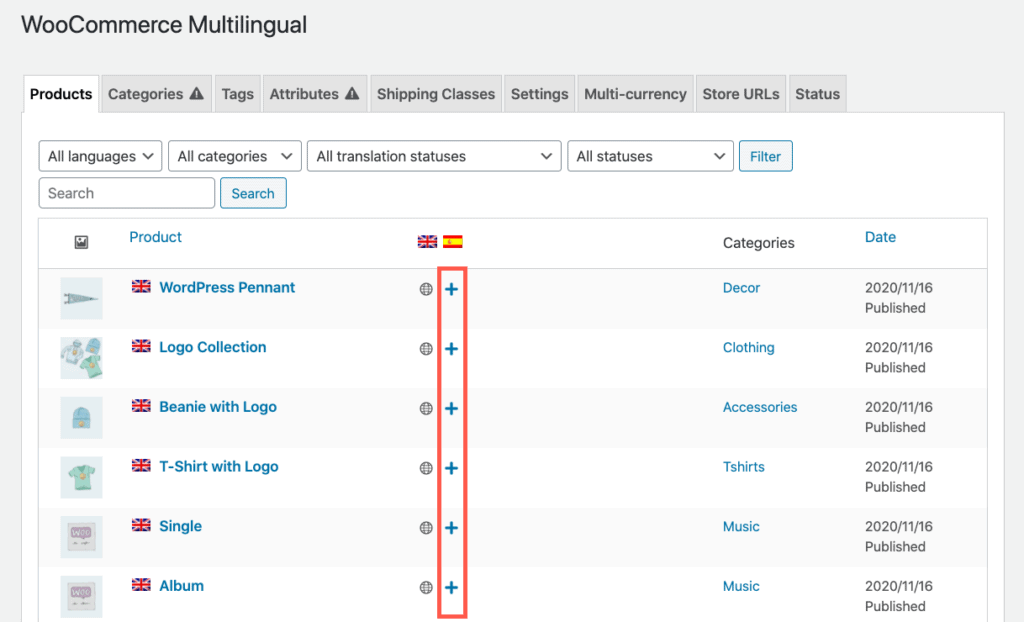 Translate your product info and click the "Complete" button to publish the translation. Repeat this step for all the products you would like to translate.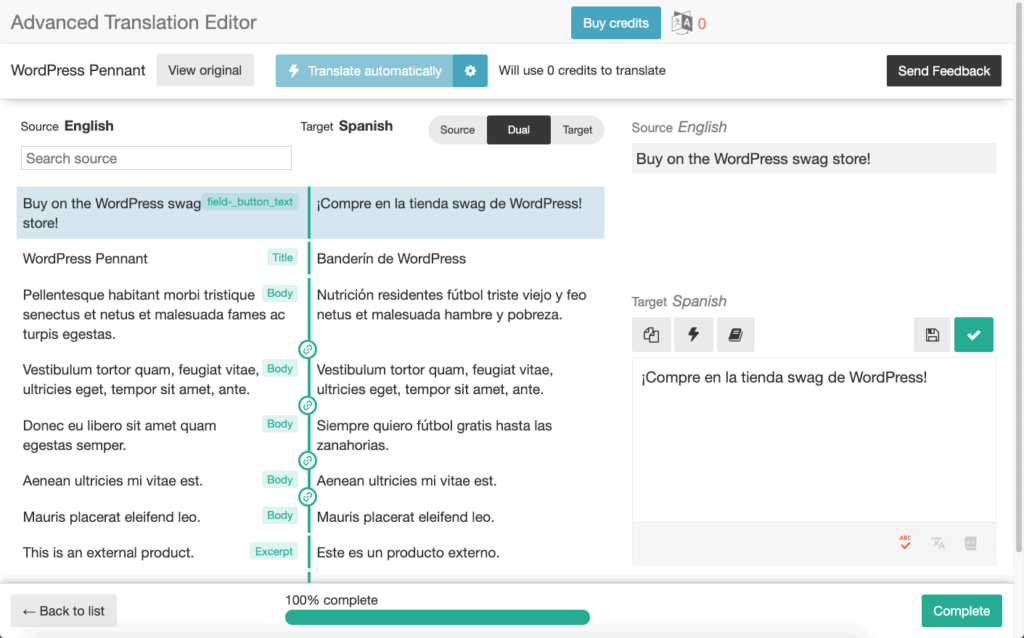 For more information on translating the cart and checkout pages, the product categories and tags, and shipping classes, check out WPML's guide on building a multilingual WooCommerce site.