How to Build Your Events Website with Kadence and The Events Calendar
You need an easy way to build your events website. Creating and managing an event will be challenging enough. Finding a simple system to bring it all together will keep the process manageable.
Would you like to have a system in place that will build a powerful events website and give you the tools to create and manage your events? What if I told you that you could not only have that system, but you could get it for FREE!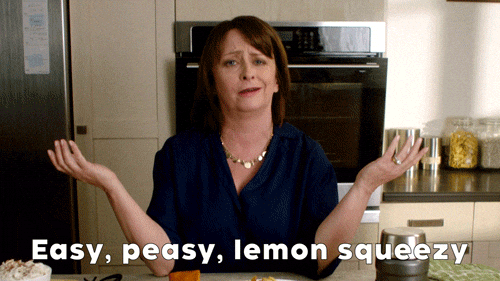 The Events Calendar is a free calendar plugin that helps users create and manage their virtual and in-person events and display them using different view options.
With the addition of Event Tickets, users can also create RSVPs and tickets to sell and collect registrations for their events.
Kadence works together seamlessly with these products and we'd love to share a few tips on how to get you started. The best part of using Kadence with The Events Calendar is that it makes the process simple for you AND simple for your visitors (which means they are more likely to stick around and join in).
Initial Setup of Your Events Website
If you don't already have Kadence installed, you'll want to start there. Kadence is available to download for free, or you can install it directly in WordPress on the Appearance → Themes → Add New screen.
Next, you can download The Events Calendar, which is available to download for free or you can find it directly in WordPress on the Plugins → Add New screen.
Now that you have everything set up, let's get familiar with the calendar basics.
Calendar settings
You can find all calendar-related settings under Events > Settings in your WordPress Dashboard.
Within those settings, you can select how many events you'd like to see per page and which view you'd like to display by default on desktop and mobile under Events Settings > Display. There are even more settings to help you customize your calendar too.
If you have Event Tickets installed and activated, you will also see the Tickets tab there.
Creating an event
Next, you can start adding some events. You can do this under Events > Add New in the WordPress Dashboard. You can activate the Block Editor under Events Settings > General.
This is how an event appears on the backend with the Block Editor enabled. Once you have your event information added, click Publish in the right sidebar at the top and view your event.
Adding Kadence Blocks
If you want even more flexibility on your event pages, Kadence Blocks is a massive (and free!) collection of elements that you can drop into the block editor and arrange to create layouts. Even better, Kadence Blocks include a bunch of pre-built designs that make creating pages fast and easy. You can think of them as block patterns: They're reusable groups of blocks that form layout components.
These are just a few of the many block patterns included in Kadence Blocks.
Kadence Blocks are the perfect tool for making beautiful and engaging event pages. They work with events, giving you full control to customize the page to your liking.
Finding your calendar
You can see your main calendar page at the /events slug by default, but you can change that under Events Settings > General if you prefer. You can also set your calendar page as the homepage by going to WordPress Settings > Reading and look for the Main Calendar Page in the dropdown.
Now back to your calendar! Let's see how Kadence can help you customize your calendar pages.
Using the WordPress Customizer
With the most recent update of the Kadence Theme, we have added extra options to the WordPress Customizer to make it even easier to customize calendar pages on your site.
To see these settings, find the Customizer in the top toolbar and navigate to the The Events Calendar tab. The two options added by Kadence are Single Event Layout and Events Layout.
The Single Event Layout provides all the options you need to customize individual event pages and have them work seamlessly with the rest of your site. You can use the Events Layout option when customizing the main calendar page.
9 Must-Have Elements of an Events Website
1. Engage the visitor with descriptions showing more than telling.
What will the attendee experience?
What problem will the event answer?
What benefits come from attending?
When a reader experiences the description it makes the event more appealing.
2. Make the Name, Date, and Location easy to find.
Put the Name, Date, Location, and Time in several different places.
Never assume your visitor will know where to look.
Provide the information in different formats.
If the visitor to your site has to search for the information then he may move on to something else.
3. Explain more about the event or the organization.
Who are you?
Why are you are holding this event?
What does the event support?
Help the visitor become more invested in the cause.
4. Offer several opportunities to purchase, sign up, or join.
Ticket buttons and forms.
Registration links.
Create upsell opportunities (like becoming a member of your site).
Make it easy for the visitor to join in.
5. Offer a button to "Add to Calendar."
This will allow attendees to make arrangements to attend your event.
6. Include wavers so you can take pictures of the attendees at your event.
Share the images on your website.
Tag participants (if they request it).
Use the images in future promotional posts and ads.
You need to have permission to use pictures of people.
7. Set up hashtags and social media links.
Encourage attendees to share before the event to increase attendance.
Create a stir around the hashtags to drive traffic.
Offer incentives to those that share.
The more people engage with your event specific hashtags or connect with your social media, the more your internet footprint will increase.
8. Develop an email series.
Confirmation email for those that purchase or sign up.
What to expect email to keep attendees engaged.
Follow up email with survey and thank you.
Find creative ways to keep your event in front of the eyes of your target audience.
9. Remember your sponsors or partners.
Include logos of all participating organizations.
Provide links to partners.
Give shoutouts in emails and on the website.
Encourage tagging sponsors and partners in social media by attendees.
Make it worth the while of your sponsors or partners so they will be interested in collaborating with you in the future.
Having the Right Stuff for your events website will keep your visitors engaged, your sponsors and partners happy, and you a little more stress free through the process.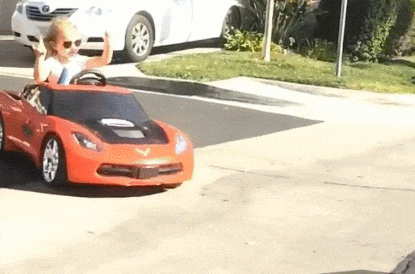 Take it for a spin!
We've set up a little demo on WP Sandbox where you can test-drive everything we covered in this post. Simply click the button below and a fresh site will spin up, including the Kadence Theme, Kadence Blocks, Kadence Starter Templates, and The Events Calendar. Enjoy!