How to Do Keyword Research to Rank Your Blog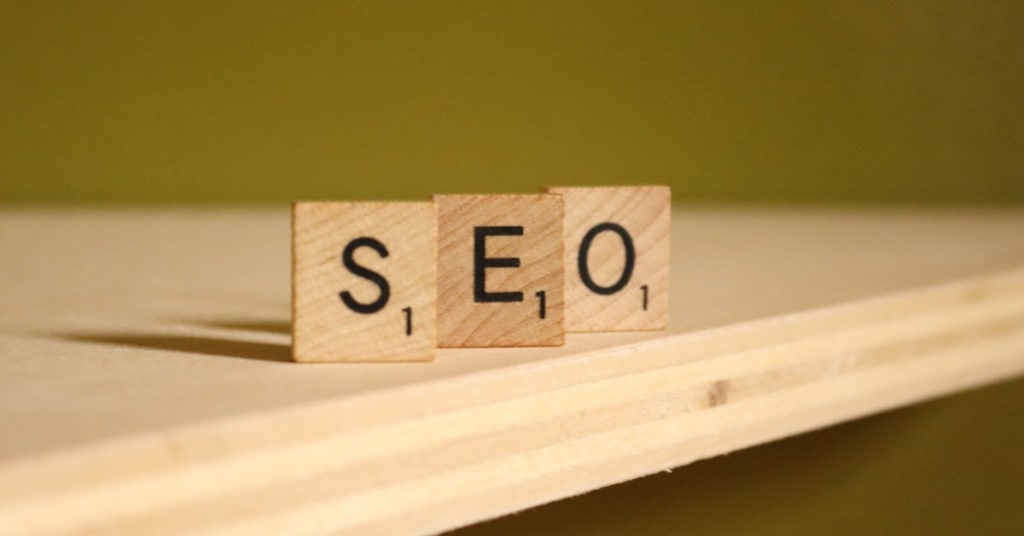 If you've ever tried to rank a blog post on Google, you know it can be challenging at times. You pour hours into creating quality content, hit publish, and then nothing happens. Your post languishes on page two and beyond while everyone else's content soars to the top of the search engine result pages SERPs.
Before you throw in the towel, we want to tell you about one key factor you may be missing one: keyword research. Keyword research is essential if you intend to search engine optimize your content to make it easy to find. By identifying the right keywords and phrases to target, your blog can be on the path to first-page success and connect with your customers and audience.
But how do you get started on keyword research to ensure people find your blog easily? In this post, we review how to do keyword research to ensure your blog post ranks high in search engines to boost your audience and business.
What is keyword research?
It's important to have a good understanding of what keyword research is. Keyword research is the process of finding and analyzing the keywords that people most frequently use in search engines when searching for answers on a particular topic, product, or service. People have either a goal they're trying to achieve or a problem they're trying to solve. Understanding the keywords they use to solve that problem or attain those goals will help you find your audience. The goal is to use the data from your search to market your products or services or for search engine optimization (SEO).
Why is keyword research important?
Keyword research will do more than just help you understand the queries that people use to search for your products and services. It will help you reap the following benefits:
Create Relevant Content
When you conduct keyword research, you get a better insight into the queries people use to look for information related to your niche. You can then use this data to produce content relevant to their needs.
In other words, you understand what content ideas are worth your time and resources. You also understand what your audience is struggling with and can produce content that addresses their needs.
Understand the Competitive Landscape
Good keyword research will also give you an idea of the competition in your niche. You get to see how popular the keywords you are targeting are and how much effort (in terms of backlinks and content) you need to rank for them.
You also get an insight into the keywords your competitors are ranking for. You can use this information to fine tune your keyword strategy and ensure you are using these keywords when you're crafting your content.
Find Keywords With Low Competition
When you are getting started on blogging, it is important to target keywords with low competition and high search volume. These keywords will be easier to rank for, so you can start seeing results quickly. As your blog grows and you gain more authority, you can start targeting more competitive keywords.
A keyword search works both ways since it'll help you see which keywords to avoid. These are mostly keywords with high competition, which established domains already rank for.
Get New Content Ideas
There are times when you will run out of content ideas. It happens to all of us! When it does happen, a keyword search will help you develop new ideas to keep your blog fresh and relevant. You'll come across new keywords that your competitors are yet to target.
You can also use these keywords to develop new content ideas relevant to your niche. Using these keywords will make you sound like a guru in your niche when you fill a market gap.
To Understand the Search Intent
Google's mission is to organize information to make it accessible and useful to everyone consuming it. The search engine achieves this mission by serving users only the most relevant results given their search query. If you want Google to prioritize your content, you should match the main reason people use a given keyword to search for information.
Keyword research will help you understand the search intent behind a given keyword. Once you understand the search intent, you can create content that meets the needs of those searching for that keyword.
How To Do Keyword Research
OK, now that we know about keyword search, it's time to implement it. In order to be successful, there are several steps to follow. But don't worry, we've listed them out for you to make it easy:
Make a List of All the Topics Relevant to Your Business
Unfortunately, during keyword research, the hard work begins immediately. You have to think hard about all the topics you intend to rank for and group them into thematic groups or generic buckets.
Aim to come up with topic buckets ranging between 5 and 10 and ensure they are relevant to your business. For bloggers, the topics we're referring to in this first step are the ones you blog about regularly. It could also be the ones that are constantly appearing during sales conversations.
Sounds complicated? We can explain it in a simpler way.
Think from the perspective of your buyer personas. What topics do you think your target audience would look for? These are the topics that you should write down.
Let's assume you're a SaaS company, here are some topic buckets that could be relevant to your business:
Lead generation software
Ecommerce platforms
Email marketing tools
Social media management tools
Besides coming up with the topics, you should understand their search volume. This will help you gauge each topic's importance to the target audience.
Fill the Topic Buckets With Keywords
You can start by brainstorming all the possible keywords that you think could be a good fit for each topic bucket. The goal is to come up with as many keywords as possible without worrying about their quality.
Aim to identify all the keywords and keyword phrases that could help your content rank in SERPs because your target audience is probably using them. For instance, if you go by social media management tools buckets, here are some keywords that you should consider:
Social media management tools
Best social media management tools
Free social media management tools
Top social media management tools
You can continue until you are satisfied that you have a comprehensive list of keywords. The goal is to have a brain dump of all the keywords you think your customers would use to search for your content.
Analyze Your Keywords Based on Search Intent
As we mentioned earlier, search intent is one of the most crucial factors in helping you rank on Google. This will affect your keyword research and analysis since you shouldn't take the keywords at their face value.
Remember that keywords can have different meanings. If you want your keyword to meet the search intent, you should be careful about how you interpret it.
For instance, the keyword "social media management tools" can have different meanings depending on the context. It could mean the tools used for social media management or a comparison of various social media management tools. So you should always verify the user's intent before you start using a keyword.
The verification is simple. You only need to type the keyword in the Google search bar and see what kind of results appear on the SERPs. The results will give you a clue about the user's intent. From there, you can analyze your keywords and determine whether they are a good fit for your business.
Consider the Keyword Competition
After you have a list of all the keywords relevant to your business, it's time to analyze their competition. The goal is to identify which keywords are easy to rank for and which ones are too competitive.
You can use Google's Keyword Planner tool to estimate the monthly search volume and the level of competition for each keyword. Other tools like SEMrush will show you the keyword difficulty and the competitive density. If you're just starting, you should focus on the keywords with low competition, since they are easier to rank for.
Look For Related Search Terms
After analyzing all the keywords, you should take some time to look for related search terms. These are the terms that are closely related to your primary keyword.
You can use Google's "People Also Ask" and "Searches Related To" sections to find related keywords. You can also use Google's Keyword Planner and other keyword research tools to find related keywords.
These related keywords can be a great addition to your blog post or article. They can also help you rank for long-tail keywords.
Use Keyword Research Tools
Keyword research tools are a great way to expand your list of keywords. They can also help you get more ideas for related keywords.
There are many keyword research tools available. Here are some of the most popular ones that you can consider:
Google Keyword Planner
Ahrefs
Ubersuggest
SEMrush
Keywords Everywhere
KWFinder
Moz
KeywordTool.io
SECockpit
While there are many keyword research tools available, you don't need to use all of them. You can choose one or two that you think will be most helpful for your business.
Wrapping Up
If you do it right, keyword research can be a powerful tool to help you rank your blog on Google. However, all the keyword research and blog content creation will be for nothing if you don't have an effective website. That's where we come in!
Kadence can help you launch your website with a starter template, so you can create and customize a professionally designed website in minutes. Our custom Kadence Blocks allow you to build pages with a drag-and-drop interface without touching a line of code. If you're looking for an all-in-one solution for your website needs, reach out to us and we'll be happy to help you get started.