How to Get Started Blogging Fast in 2022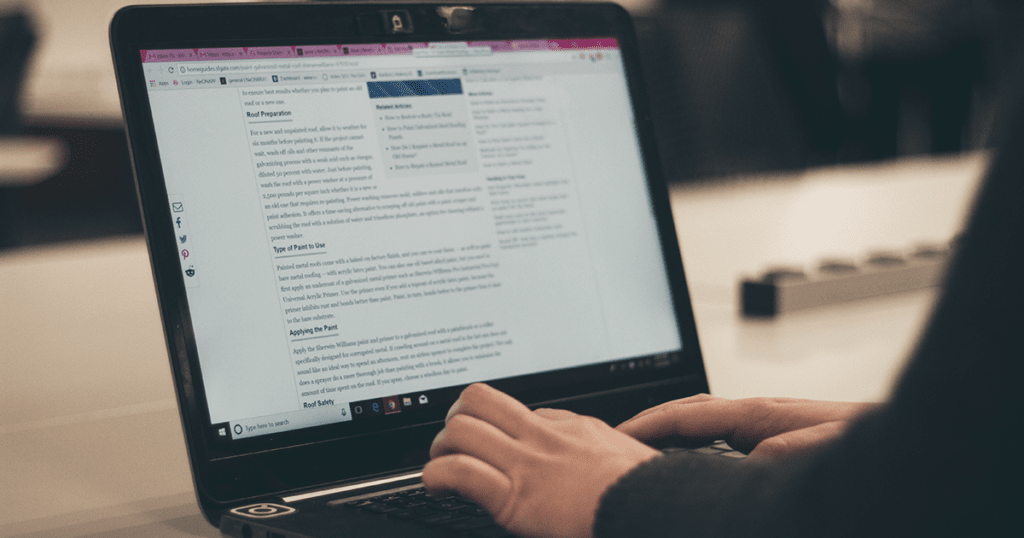 You have a website for one reason: to better connect with customers and grow your business. Blogging is one of the most effective tools for doing so. It shows prospective customers that you're actively communicating, which establishes trust during the sales process. And it shows existing customers that you're focused on staying connected. It also lets the search engines know you're still in business, still providing valuable content and thought leadership in your field.
In the early days of blogging, blogs were simple online journals to share personal experiences. But blogs have evolved to become meaningful ways to educate and inform.
If you're new to blogging, it might seem to be a daunting task to get started. But it doesn't have to be. Getting started blogging in 2022 is easier than ever before with new tools that make producing content online simple. With Kadence Starter Templates, choosing a look and feel is easier than ever, and with a few simple clicks, you can start publishing in minutes with a design that meets current aesthetic standards and a crisp and clean feel that lets your content shine. Your success is guaranteed when you get started quickly and start seeing results.
In this post, we'll guide you through the steps you need to start blogging.
What Is A Blog?
A blog is a type of website used to publish information like news, articles, guides, and editorials about a business. Business blog posts are basically educational in nature. They comprise mainly text but can also contain images, videos, and infographics and other dynamic content.
Blogs first emerged as online journals managed by a single person and used to express opinions concerning interests. Presently, they have evolved to be used in business as mediums of online brand marketing and advertising, lead generation, and sales.
Blogs provide a platform where you and your business can publish thoughts, insights, and articles for the public eye. Through a blog, you can connect with your prospects and communicate with them. Clients can leave reviews on an available comment section and present their needs on how you can better serve them. Blogs can also be subscribed to via RSS or really simple syndication, so that your content can be consumed via a variety of RSS readers.
The most successful blogs are regularly updated, most often with new content appearing chronologically reversed. This means that the latest blog posts appear at the top of the blog.
Why You Should Create A Blog
Optimize your business website on search engines
A blog is an effective, long-term method that you can use to help your business rank well on search engines. When you consistently publish valuable content on your blog, you become recognized by the search engine and other businesses who cite you as a source of insight. Also, your organic traffic will increase over time, and so will your search engine ranking.
Publish content about your products and services
Creating a blog gives you the means to educate and inform your audience about any topic or product. People are always looking for information, and the easiest and most popular means is through search engines. Search engines like Google report millions of searches every day globally. Once your blog is frequently filled with valuable content, it becomes a beacon that can attract visitors.
Establish your authority on a subject in your niche
Another reason to consider blogging is that you become skilled in writing, advertising, and marketing in your industry. And these skills can help to improve your CV. To constantly publish blog posts, you need to do lots of research on the topic. As a result, you get in-depth knowledge and practical experience of that topic and every related aspect. The higher the quality of your primary research and writing, the more often you'll be cited by others in your niche, thus growing your authority, recognition, and audience.
To form an online community with similar interests and connect with an audience
Blogging can be used as a means of self-expression. Bloggers with similar interests on a particular topic can share their experiences and knowledge with their audience. For instance, a hair blogger can share the best tips on how to properly care for hair. Blogs are created with comments sections for the audience to express their opinions on the blog post.
How to Get Started Blogging
We categorize these steps into two; preliminary and main stages. The planning stage is your plan to get started, while the implementation stage is where you put that plan into action.
Planning Stage
The best way to get started blogging in 2022 is to clearly define your mission, your purpose, and how that meets the needs of an audience. Creating a blog may be simple, but managing one may be more tasking. Here, you need to do lots of deep thinking and planning on the type of blog you want to create so that your blogging journey will be easier.
Find your niche
In the blogging world, finding your niche is key. While in the early days your defined niche could be as varied as your individual interests, in 2022, clearly defining your audience is key. Your niche should be based on what you enjoy doing so you do not get bored along your journey. If your business serves a specific niche, great! You've got your niche selected as your blog should address the same audience to whom you're selling products or services.
Keyword research
After choosing your niche, look into what your audience is searching for. The best way to connect with your audience is to communicate in the same language they're using and answer the questions that they have. Often people will attempt to start a blog and rank in the search engines in broad areas, such as "office furniture" instead of looking at how to rank on very specific terms that customers may be asking that don't have an answer, such as "replacement armrest for Herman Miller Aeron chair." Those smaller questions that haven't been answered are a great way to build some authority in competitive markets.
If you're running a business blog, emphasize topic ideas related to your products. Answering common questions concerning your business and the problems your product or service solves for your audience can also give you topic ideas.
Know your target audience
Blog writing is all about communicating with your audience. Remember that your blog is not for everyone, so your writing should be designed to reach your target audience, those interested in your area.
Before you start creating content for your blog, you need to understand who your audience is. Ask questions about your audience like:
Writing content that focuses on answering these questions can help you find your audience. It also helps you increase traffic to your blog as your audience finds answers to the questions or problems that they have.
Decide on a blog name
Choosing a proper name for your blog is important, as it is your blog's identity. A good name will help to tell your audience about your niche and what to expect from your content.
Your blog name should reflect your domain name (e.g., blogname.com). Need some help on how to choose a name? Consider these tips:
Short, succinct, and outcome-focused domain names are great. You want your readers to easily find, say and spell your blog name. So, keep it simple and short.
Many domain registrars have tools to help you choose a domain name.
It's okay to use your business or brand name as your blog name.
Your blog name needs to be unique. Choose a name that has not been used. Perform a search to see if anyone else is using that name.
You can try using a different top-level domain extension if the ".com" version is taken. Try the ".org" or ".net" versions, and there are many others. You can also use short dashes, as in www.blog-name.com. While .com is by far the most recognized, other top-level domain extensions are becoming more recognizable.
Find and Study Your Competition
Your competition can inspire you to give your best. Most successful blogs have a unique strategy to grow. Studying their methods can give you ideas on how to create your own strategy. You don't want to copy ideas, but seeing what has worked for the competition can help you focus. Also, where has your competition failed to fully answer user questions? Where do they leave a gap? These are areas where you can gain competitive advantage.
Implementation
Set up blog hosting & your CMS
Blogs use something called a content management system (CMS) and are installed on a hosting account with a web hosting provider such as Nexcess. The most popular CMS for blogging is WordPress, currently with over 40% of CMS marketshare. WordPress is so successful for a reason: it's the easiest, fastest, and most extensible way to get started publishing content online. You can also add plugins that can add courses to share your expertise with LearnDash, sell products or digital downloads with WooCommerce, or even add a members only section of your site with Restrict Content. If you're a nonprofit looking to improve donor management and donation processing, GiveWP can assist.
WordPress also stores your content separate from your design, making it easy to change the look and feel of your site with themes.
Getting started with most hosts is easier than ever before. You can create your account, and they'll even install WordPress for you so all you need to do is choose a look and feel and get started.
As with any new account, ensure you choose a unique, long and complex password to ensure your site stays secure. We also recommend using iThemes Security to make sure you start out with good security practices, and Backup Buddy to ensure your site is backed up in case anything ever needs a quick restore.
Choose your blog's look and feel with a theme and starter template
A theme will provide the basic look and feel for your new blog. Selecting a theme on WordPress is easy and quick. To get started:
Log into your WordPress administrative dashboard.
Find the "Appearance" menu on the sidebar and select "Themes." You can use the "Feature Filter" to narrow the search to fit your taste.
Choose your desired theme, we're a little partial to the Kadence theme, and viola! Your blog is set up! Next, follow these steps to get a starter template installed so all you need to do is focus on content.
If you're not sure where to start looking, there are a few starter templates that are exceptional for blogging. Niche News is great for a news/niche focused site.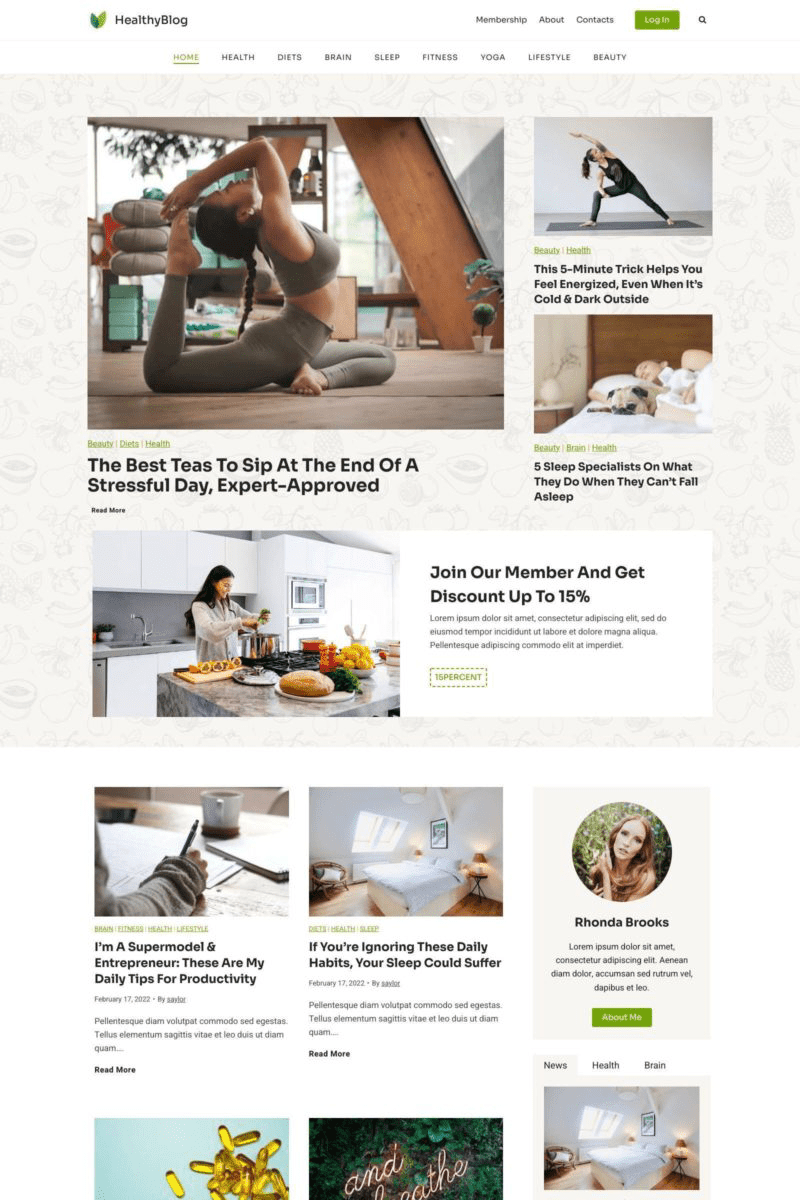 Thinking of a travel blog? The Travel Blog starter site template is all you need to get going.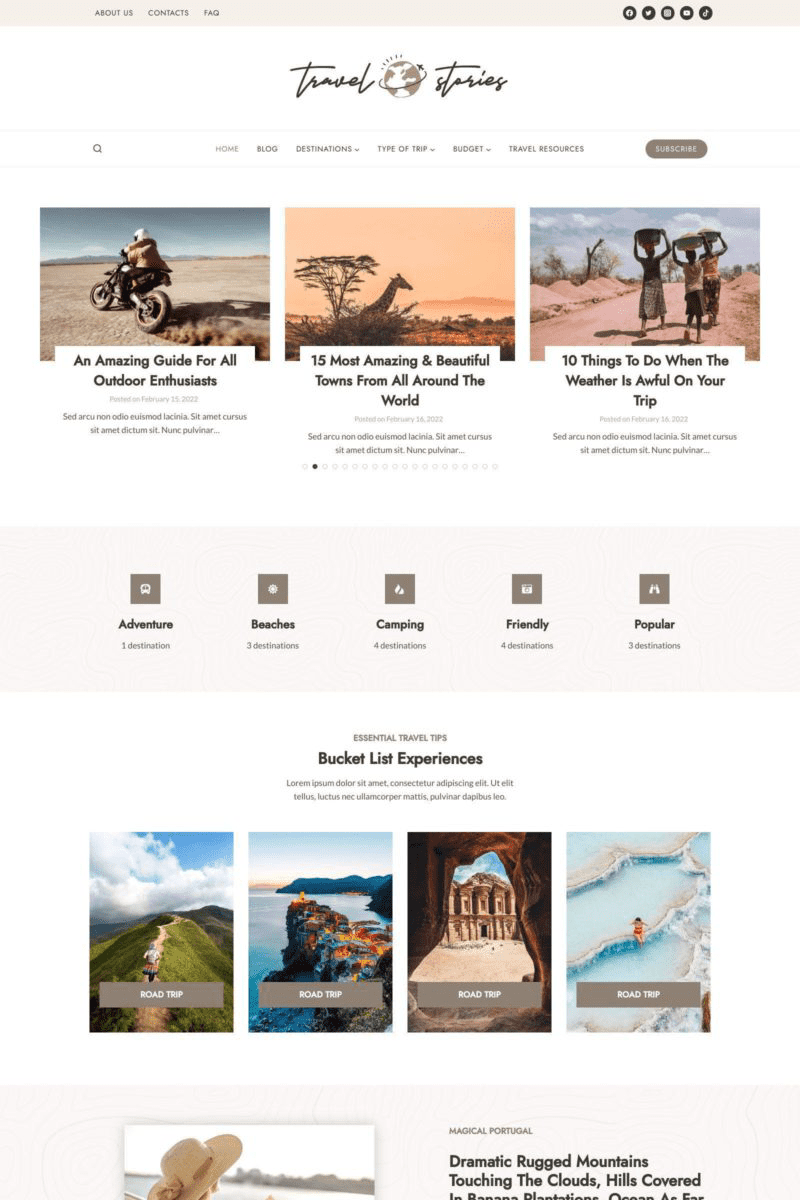 If you're just looking to add a blog to your current site, there are numerous starter templates that can assist, but we recommend starting a new site with a blank WordPress installation before you start with a starter template.
Create high quality original content
Once you have successfully created your blog and selected your theme, you can proceed to create content that connects with your audience. The most important thing is to just get started. As with most creative endeavors, the first 5-10 attempts are going to be your worst no matter how you try, so it's best to just get them over with. The same goes for any other content you produce to connect with your audience, whether a podcast, a video, or written words, just keep going.
Make sure to write original content for your audience that answers their questions or solves their problems. It can be basic problems and basic questions. The more your write and publish, the more you'll have a sense of the direction your blog should go.
If you have new product announcements, this is also a great way to connect with an audience.
Publish and promote your blog and posts
When your content is set, you can proceed to publish it online. As a beginner blogger, your traffic may be low, but your target audience will gradually grow with consistency. The following are some ways to promote your blog:
Share Your Content through Social Media
Social media is a good means to promote your blog by sharing individual blog posts. You can post the link to your newest blog posts and relevant news on Facebook, Twitter, Instagram, etc.
Create an email list
You can use email marketing to reach out and engage with your audience. By collecting the email address of your visitors, you can update them on new blog posts and have much more intimate conversations that are personalized to that individual's needs.
Optimize Your Blog & Posts for SEO
Of course, you're not just writing for your audience, you have to consider an important audience member: the search engine algorithms. There are certain things the search engines look for to determine the value of your content. Your content should clearly match questions that searchers are looking for answers to. You'll want to set your site up with Google webmaster tools and Google Search Console to see how effective your content is in connecting with audiences.
Further, ensure your content has:
Header Tags/Formatting: Make sure to format the headings and subheadings in your content with headings. Using blocks, you can easily switch from paragraph blocks to heading blocks and switch to H2 for subheads, and H3, H4 for organization under that.
Categorize Your Content: Create categories for posts that are similar to group them. This is helpful for both your audience as well as search engines.
Use SEO-friendly Permalinks: Permalinks are URLs of your blog post that can help to give more information on a blog post and blog categories. Set this up under Settings > Permalinks.
A search engine optimization plugin such as Yoast or RankMath can help you make other search engine optimization decisions for the blog as a whole as well as for individual posts.
Monetize Your Blog
Of course, the primary outcome of any blogging effort is to increase your income. By building your audience, you can look towards affiliate marketing, advertising revenue and other methods to earn income from your writing.
Keep Writing
Consistency is key in marketing, and with blogging as a marketing effort, consistency in producing quality content is critical to success. Keep a content calendar and carve out time in your busy schedule to keep connecting answers to your audience's questions.
Blogging in 2022 is easier than ever
Getting started with a blog is easier than ever with new tools to get you started on WordPress. And with the extensibility of WordPress with additional plugins, your blog can help your business grow to connect with even more customers. Kadence is the perfect way to get started with a blog in 2022 with starter templates to help you quickly get online and publishing in no time.