How to Increase Your Sales Using Kadence Conversions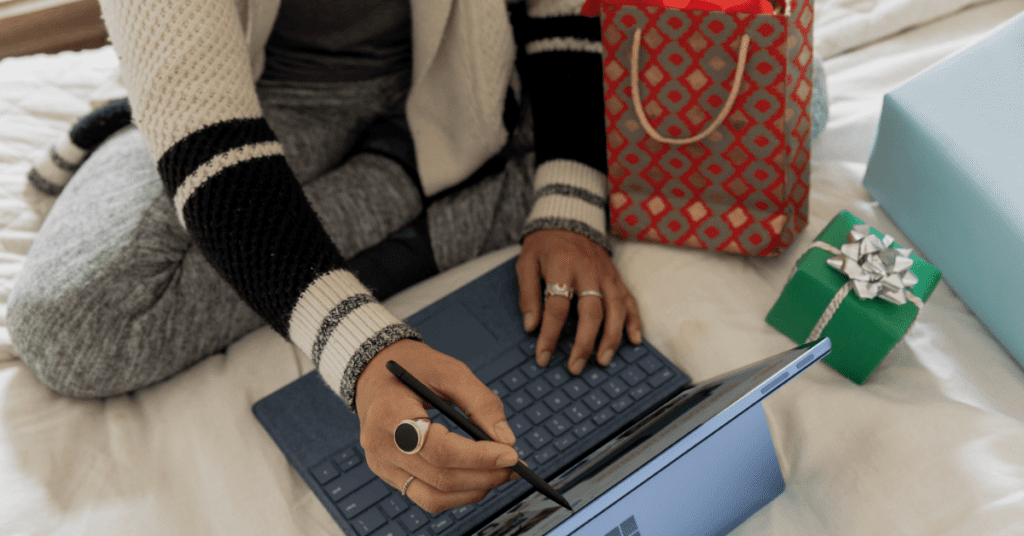 Holiday excitement is in the air! Do you feel it? Now is the perfect time to optimize your site and let your products be the answer to everyone's wishlist. Kadence Conversions is an amazing way to engage with your audience and boost your sales, and we want to help you make the most of it!
Kadence Conversions is a no-code tool that can help to significantly increase your site's conversions without affecting your page speed. With Kadence Conversions you can capture the attention of your audience by creating popups, banners, slide-ins, consent forms, customized modals and more. With Kadence Conversions you can schedule content, track your conversions, connect with your visitors, and ultimately, increase your sales.
This is a powerful tool that can be an incredible asset to your eCommerce store at a time when you're hoping to increase engagement on your WordPress site. Though having conversions enabled isn't always enough. If you've been around the web, you likely know that not all popups have the right kind of effect. There's a good way to do popups, slide-ins, and banners. There's also a bad way that gets in the way of your site visitor's experience. Let me elaborate on that…
Do's and Don'ts with Conversions
Everyone loves a good conversion. A banner or a pop-up that says, here's a free gift or a discount or something that will enhance your shopping experience. However, there is certainly a bad way to do conversions, and this is what I want to help you avoid. Nothing feels more spammy than opening a website and instantly getting bombarded with popups and slide-ins that are irrelevant to your intent on the site. Like I said, I'm all about a good pop-up that actually has my best interest in mind and helps me with a positive experience on your site. But a popup that jumps at me the second the page loads asking for my email before I've even had a chance to explore your site? Sorry, you won't be getting my email. And likely not my business either.
It's important to keep your site visitor's intent in mind when you're creating something that grabs their attention. Are they there to get answers to a problem? Or perhaps they're comparison shopping for the holidays, or maybe they're really there to get a good deal on a hot product. Understanding where you're audience is coming from can help, as well as creating good flows from site content to product descriptions. Once you have an understanding of a visitor's intent and designing a page that fulfills their goals, adding a conversion element, whether it's a popup, slide-in or banner, to that page can help nudge a shopper into a customer.
So let's talk about a good way to do a conversion popup. Imagine this: you've stumbled upon a site that seems to have just what you've been looking for. Maybe it's those killer (but maybe way-too-expensive) shoes that your kiddo put on the top of their Christmas list, or the perfect candle set for your mother-in-law. You're debating on making the purchase, but the price is just a little too high. You move your mouse off the page to exit the site and suddenly, like magic, you get a popup offering you 20% off your first purchase. Sold!
See the difference? Timing plays such a huge role in whether your pop-up will drive the customer away, or solidify their decision to buy. Lucky for you, Kadence Conversions has automatic trigger settings, so you can set up the perfect times for your conversions to display.
Create Popups, Slide-ins, Banners + More
You can create a conversion by navigating to Conversions from your wp-admin Dashboard. Click "Add New" and you will be prompted to choose between a popup, slide-in and banner.
Next, you have the option of choosing a pre-built conversion template, or starting with a blank canvas.
Choosing a pre-built template makes it incredibly easy to drag and drop in your own content. With just a few clicks you can brand it with your own style and flair, and it's ready to go!
Assign Launch Triggers
Kadence Conversions is packed with settings, so you can customize your conversion down to the last detail. As I mentioned before, Kadence Conversions has the ability to assign automatic launch triggers. There's just really nothing worse than getting bombarded with popups and slide-ins. Launch triggers allow you to strategically place popups and banners, so they feel like that gift that came at just the right time, rather than spam that floods your screen. Choose between six different launch triggers:
Time delay – launch a set amount of seconds after the user loads a page.
Exit intent – launch after the users mouse moves off the page as if they are intending to exit.
Scroll Distance – launch after the user scrolls a set amount of pixels down your page.
End of Content – launch after the user reaches the end of your page content.
On load – launch when the page loads.
Custom link – launch when the user clicks a custom link
The true power of launch triggers comes when you combine a launch trigger with conditionals. For example, using an exit-intent trigger with a conditional of it being a specific page (cart and/or checkout) and a conditional of a specific product in the cart allows you to create a very specific abandon cart saver.
Schedule Content
Another amazing setting is the ability to schedule when your conversions will show. Let's say you're running a one-day only sale. You can assign your conversion to enable at midnight and disable at 11:59pm that evening. That way, you can get that much needed sleep and your sale, empowered by Kadence Conversions, can function beautifully on its own.
You also have the ability to enable recurring scheduling which allows you to enable a conversion from a specific time to another specific time, and on specific days of the week. For example, if every Tuesday you launch a new recipe for your recipe blog, rather than creating a new banner announcing this every week, you can create one banner and set it to show every Tuesday.
Track Conversions
It's one thing to use conversions in hopes that they're working, but how much better to actually track if they're working! No problem. Kadence Conversions can help with that! You can track your conversion to see not only how many views you're getting, but how many visitors are actually converting (following the action your conversion is suggesting). This is an incredible way to figure out what's working and what's not working.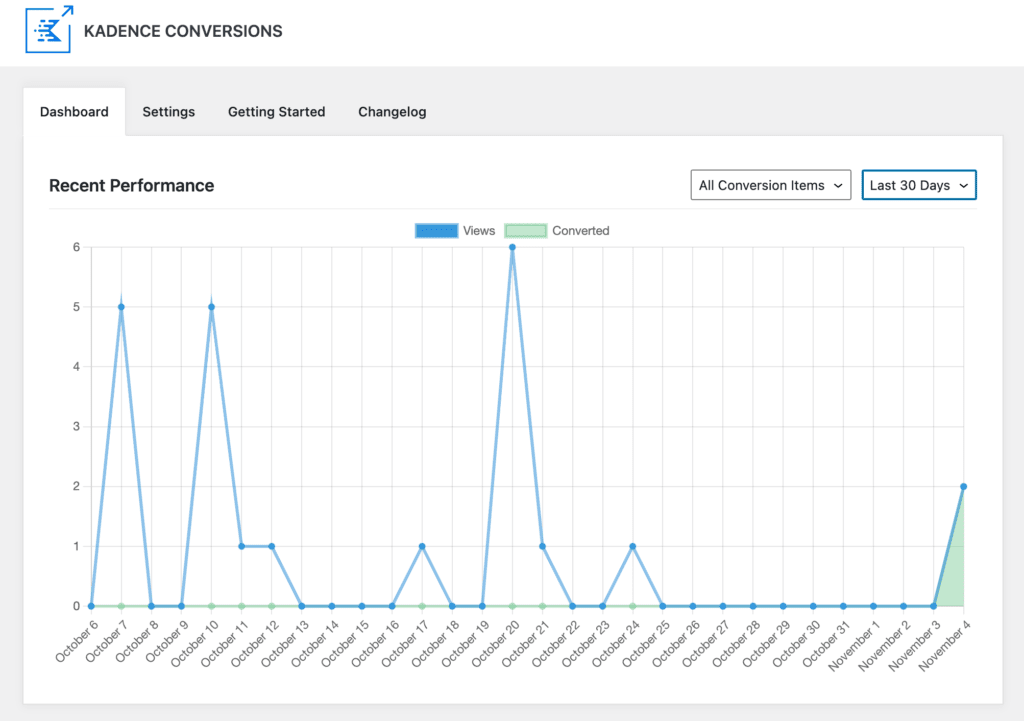 Start Using Kadence Conversions
If you're not using Kadence Conversions then now's the time to start! The holidays are just around the corner and your site visitors are going to be looking to get their stocking stuffers and personalized gifts ready to delight their loved ones. What better way to promote your holiday sale? You gain access to Kadence Conversions when you purchase a Kadence Full Bundle, or you can purchase it individually.