Kadence Gutenberg Blocks – New Tabs Block
We've added a new feature to our Kadence Gutenberg Blocks! We would like to introduce the new Tabs Block. At Kadence Themes, we are always looking for ways to improve our products. We don't just want to produce well-coded themes and plugins, but we want to give our customers stunning features that are getting better all the time. Gutenberg has gotten quite a bit of negative feedback. As it turns out, people just don't like change. Because of this, we have been working extra hard to make this transition smooth and easy for everyone.
In case you're new here, I'll back up a little. With the release of WordPress 5.0, there will be an entirely new editor named Gutenberg. You can read all about it here. We have recently launched our Kadence Blocks – Gutenberg Page Builder Toolkit plugin. We're super excited about it and believe it to be a great asset to the Gutenberg editor. While this plugin is complete as it, we have lots of exciting ideas for even more enhancement. In the latest release of the plugin, you should see a Kadence Tabs block.
This new block will allow you to add highly customizable tabs anywhere on your page. With both vertical, horizontal options, you have flexibility that makes the design work a breeze. Plus you can add icons, adjust the spacing and customize the colors within your title.
[columns] [span6]
[/span6][span6]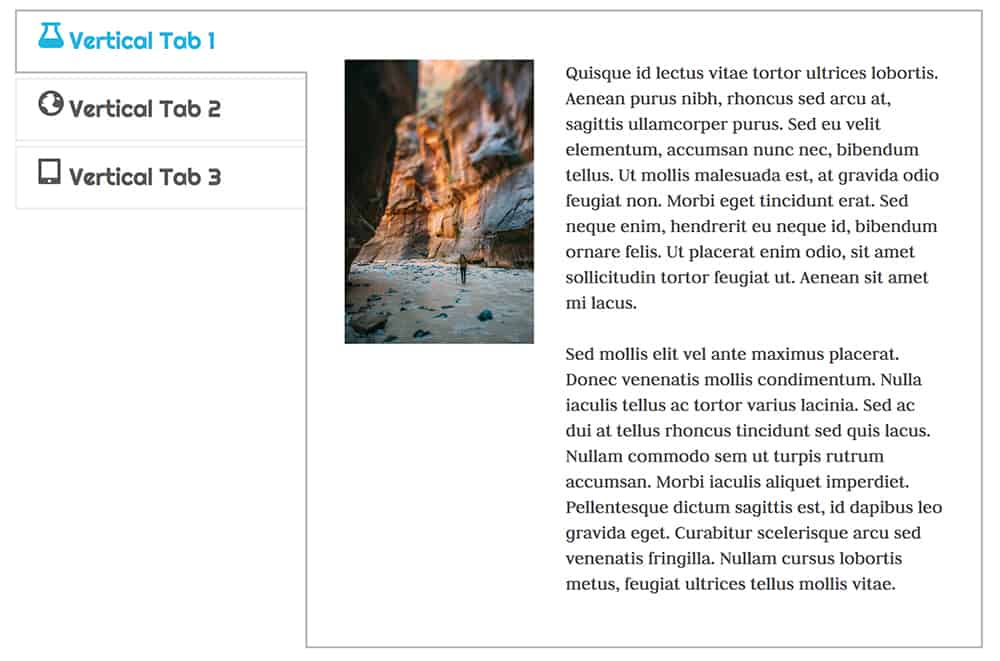 [/span6][/columns]
You also have the option to move your tabs into accordion display when being viewed from a mobile device.
Another key feature with the Kadence Tabs Block is that you can add any block into the tab content, making every tab an open canvas! See the Kadence Tabs Block in action on our Gutenberg Demo Site.