New Features for Kadence Blocks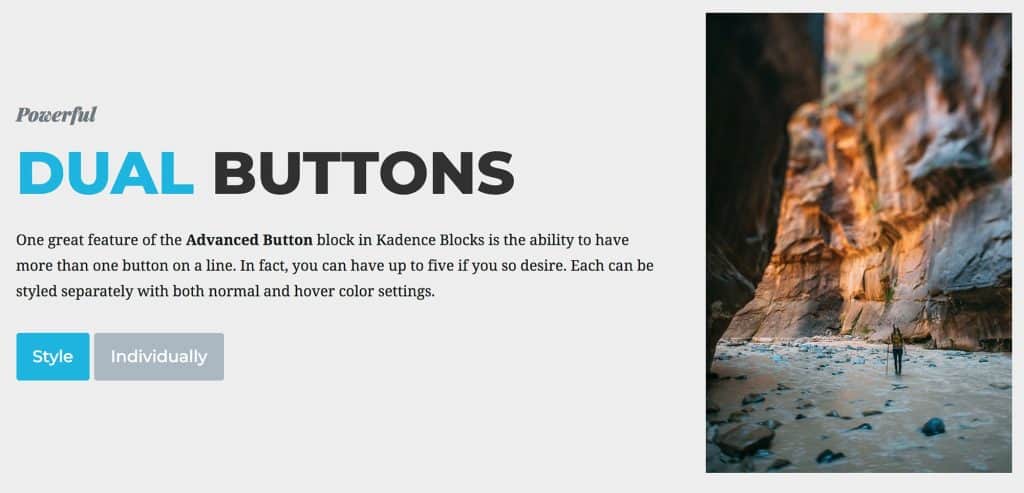 We are always looking for ways to enhance our products and make them even more efficient for our customers (that's you!). We recently have added four new features to our Kadence Gutenberg Blocks plugin. You can now preconfigure your Kadence block settings, and, when using a two columns layout, you will have granular control, allowing you to drag your columns to the dimensions you want. We've also added the ability to highlight text in the advanced header block and set text colors and hover colors for specific rows. 
Preconfigured Settings
From your admin panel, navigate to Settings > Kadence Blocks. There you'll see a grid of our Kadence blocks, and at the bottom of each, you will see a settings icon.
Click the settings icon to configure your default block settings.
Now when you go to add a Kadence block to your page, your default settings will already be enabled! Of course, this is only the default settings and each block can be edited specifically when you create them.
Two Column Granular Control
When using two column layouts you now have granular control over the column widths and you can control that by dragging the columns to the size you want. *Note this only works for two column layouts.
Highlight Text
We have added the ability to highlight specific text within an Advanced Heading block. You can set your Highlight Settings from your Advanced Header Block settings in the right sidebar.
[columns] [span6]
[/span6][span6]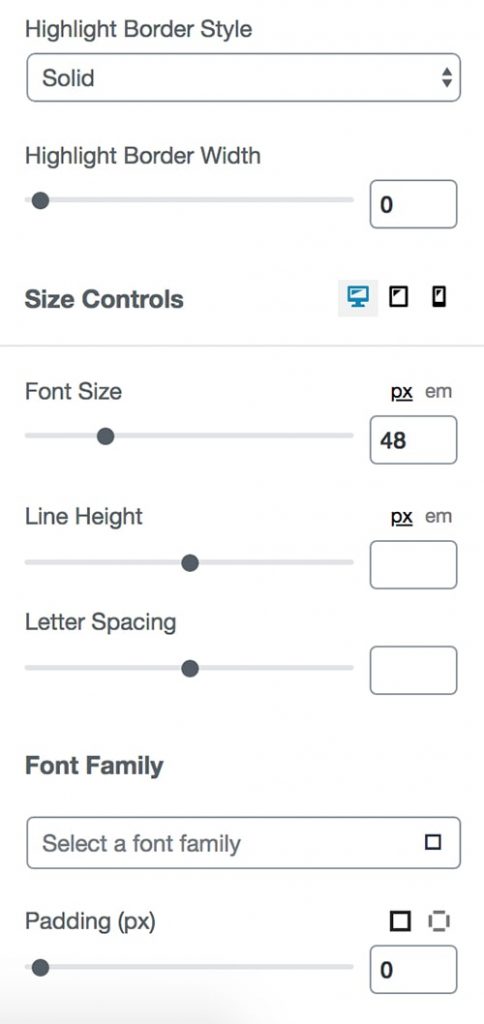 [/span6][/columns]
Next, simply highlight the text you want to be highlighted, and click the highlight button from the toolbar.
Row Specific Text Colors
When using the Row Layout block you can set text, link, and link hover colors specific to that row. You will find the Text Color Settings within the Row Layout Block settings. Note that you will still have the ability to override this from within your individual block settings.