New: Sell Your Design Library Using Kadence Cloud and SureCart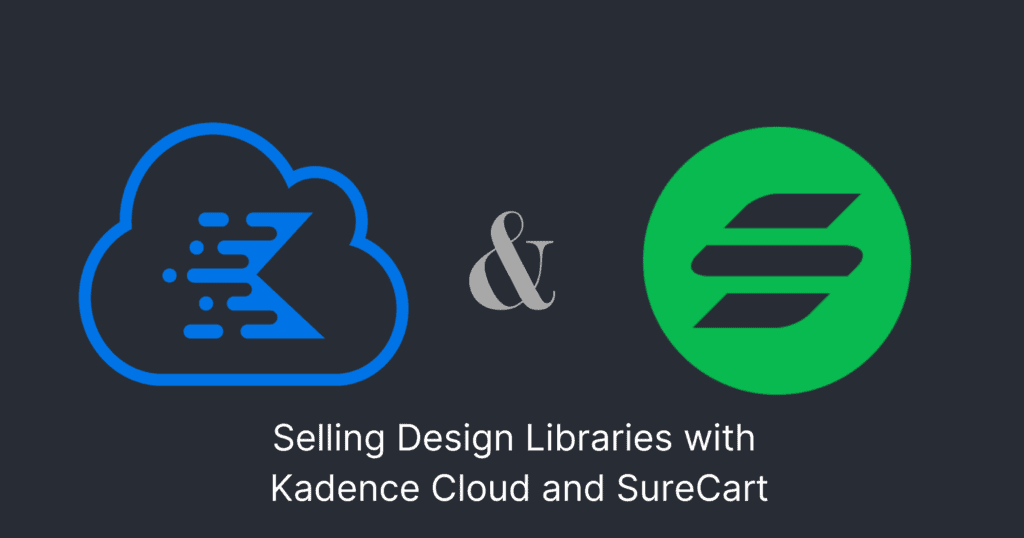 Designers and developers selling libraries using Kadence Cloud now have a new way to sell access license keys using a new shopping cart application, SureCart. In response to our customer requests, we are delighted to offer a new add on that allows Kadence Cloud users to quickly and easily sell their design libraries using SureCart. 
If you are a Full Bundle customer, you will now find the Kadence Cloud – SureCart Addon version 1.0 in the Product Downloads area of your KadenceWP account dashboard. There is no additional charge for using this add on plugin; this is just another benefit for your Kadence Full Bundle. We've created help documentation to assist with adding access key sales integrating Kadence Cloud with SureCart. If you have questions about using this, please reach out to Kadence support who can assist.
What is SureCart?
SureCart is a new eCommerce platform that is hybrid WordPress plugin and SaaS offering. In the last few months, members of the Kadence community have embraced SureCart as an easier way to sell online. The SureCart plugin is freely available in the WordPress plugin repository and currently has over 3,000 installations. As a new plugin in the WordPress eCommerce space, it has been well received with over 80 5-star reviews. 
With many in the community selling design libraries using Kadence Cloud, it made sense to ensure that doing so with SureCart was an easy implementation. 
Kadence Cloud makes building easier
Kadence Cloud is an easy to use plugin that allows designers and developers to quickly create design libraries that can be used across numerous WordPress websites. A single WordPress installation with the Kadence Cloud plugin installed can contain numerous libraries with myriad categorization. Kadence Cloud libraries can be offered as freely available libraries, libraries that are offered as a bonus for members or subscribers, as paid libraries, or as a hybrid of paid and free. 
Some notable examples include StartBloggingBlocks, Brand & Build, Iconic Templates, and the GiveWP cloud library that makes building donation pages incredibly easy for nonprofit organizations.  
Kadence Cloud can be purchased as a stand-alone plugin and is available in the Kadence Full Bundle.
The Kadence commitment to innovation
The Kadence development team is committed to creating new and innovative ways for WordPress users and design agencies to streamline processes, create additional revenue streams, and make working with WordPress even easier. Adding new methods for selling design libraries, as an answer to customer requests, made sense. In this way, Kadence continues to provide solutions to help our customers grow their businesses faster, easier, and more effectively.