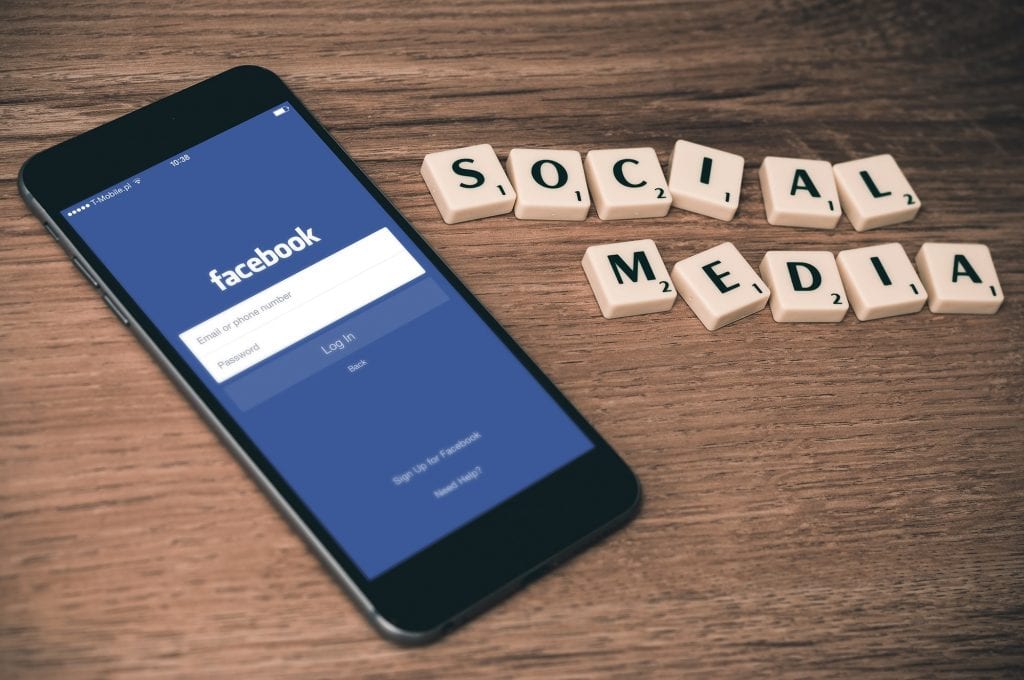 Social media is the fastest growing trend in the history of the world. To give you some quick stats, at the start of 2017, 2.8 billion people worldwide, and 83% of all Americans, were using social media. 59% of those Americans reported that customer service through social media has made it easier to get questions and concerns resolved. Facebook alone has 1.65 billion monthly active users. 81% of millennials check Twitter at least once per day. Instagram users have shared more than 40 billion photos. You get the point. People love social media! The purpose of this post is to help you work with social media, not blend in with the crowds. We've provided five tips that will help you stick out above the rest when it comes to marketing your business.
1. Find a Focus
Let's face the facts, you can't win the attention of everyone. And quite honestly, you shouldn't care to. It is so important that you choose who your target audience is and stick with it!  Don't hop around trying to gain the approval of the entire crowd. People will gravitate to things they can keep coming back to. They like knowing that once a day, or once a week, they're going to get a post or an image that they're actually into! It is so vital that you focus on the people who are going to be into whatever it is that you're selling!  Post your social content specifically for them. If you don't have a focus, now is the time to get one. What's your vision? What are you wanting to portray through your content? Once you've got it, stick with it! People love consistency. We cannot stress enough how important it is that you stay consistent when it comes to your style, your color, your overall feel. You want your users to know it's you simply by looking at the content. Another area to stay consistent in is your number of posts. You shouldn't be posting 10 times one day, then only 2 the next. Because social media platforms such as Instagram and Facebook are now showing content based on algorithms, it is not as necessary that you post at the exact same time every day. However, it is important that you're posting a consistent amount of posts. There are great tools and plugins out there that will set you up for scheduling, sharing, and auto-posting. One that we recommend is Blog 2 Social. If you can swing it, premium is well worth the cost. However, even the free version will get you on your feet in advancing your marketing strategies.
2. Choose a Platform
It seems that our options for social media platforms are ever growing. It can be overwhelmingly daunting when you start reading down the list of platforms that are currently being offered. Before we move on, let's clear the air a bit; you don't have to use them all. In fact, you shouldn't use them all. It would take hours and hours to post on every platform out there, and in the end, it probably would not do you much good. Determining the platforms you use, again, comes back to knowing your audience. Let's look at some of the demographics and features of several of the top social platforms…
[space size="20px"]
[columns] [span6]
Facebook
53% of users are female and 47% are male
Its largest pool of users are between the ages of 25 and 34
63% of 50-60-year-olds are users
It opens a door to reach and make connections with a large number of people
It offers the ability to live stream
It is the most targeted digital advertising platform in the world
It integrates with eCommerce
[/span6][span6]
Instagram
Users are 49% female and 51% male
55% of 18 to 29-year-olds in the U.S. are using it
It provides the ability to showcase your products or story tell in a visually appealing way
It allows you to push out live images and video and give people a "behind the scenes" feeling with the Stories feature
It offers direct messaging, making it easy to communicate with people on a deeper level
[/span6][/columns]
[space size="20px"]
[columns] [span6]
Twitter
Only 13% of people from the ages of 50 to 64 use it
32% of internet users between the ages of 18 and 29 use it
49% of girls and 34% of boys between the ages of 14 and 17 are users
It provides the ability to engage with trending topics and events taking place across the world
It opens the door for real-time customer service
Allows for digital advertising
[/span6][span6]
Snapchat
60% of all users are under the age of 25
Allows for direct messaging and video messaging
Provides the ability to reach a younger audience
Creates a sense of urgency because the content will only last for 24 hours
[/span6][/columns]
[space size="20px"]
3. Engage
Have you ever been so happy with a service that you found yourself talking about it with all your friends? Our goal for you is to be the brand that everyone is talking about. Word of mouth marketing can be the best kind of marketing there is. If you truly impress someone with your service they are bound to talk about it. So how do you impress someone? Be genuine! We briefly discussed the importance of interacting with your customers via social media, and we cannot stress how valuable this can be. And the best part, it doesn't cost you a thing! When we say, "interact with your audience" we don't mean you should go commenting the same generic comment on 50 different photos. Instead, take time to personalize your comment. Five personal replies can go so much further than 100 thumbs up's. If someone is celebrating a birthday in their photo, celebrate them! If they're hiking your favorite mountain or exploring your favorite city, comment with your own tips and experiences. Do whatever you can to really engage with your audience. One more thing, you need to share other peoples work! You can't expect others to share your posts if you are not, in turn, sharing theirs. If the goal is relationship, then that needs to go both ways.
4. Create a Call to Action
If you're putting effort into creating a social media post you want it to actually be effective, right? How often do you scroll through your news feed and not even pay attention to who's posting what? Sure, you can have a pretty post with cool content, but what good is it if no one is reacting to it? What you're looking for is a response. How do you generate that, you ask? Ask for it! People are going to be much more likely to respond to your post if you ask them to! It should be your goal with every post to create content that triggers a reaction. That doesn't mean that you're forcing people to respond. Afterall, no one likes being told what to do. Instead, look at it as luring in the crowd. So much so that they feel they are missing out if they don't respond. Use buzz words that grab peoples attention such as "free" and "get".  People love getting things in return, so make sure that you are clearly portraying what people will be receiving when responding to your call.
5. Write About It
Are you blogging? If not, you should be! The blogging world continues to grow and there's no reason for you not to jump on board. At the start of 2017, there were over 409 million people viewing more than 23.6 billion pages each month on WordPress alone. Consistent blogging can be extremely effective in building brand awareness and providing relevant and useful content to your target audience. Blogging can also greatly increase your search engine optimization, which can be such a simple, yet powerful tool in driving in traffic to your site. By writing about what you're passionate about, you're adding searchable content that can easily direct potential customers right to your business. For more info on SEO, check out this post.
Final Words
Our last piece of advice: put yourself out there! If you truly believe in the brand you're marketing then naturally others will start believing in it too. Build relationships. Engage with your audience. Lure people in. Stand out amongst the crowds and show off your work!