Using Starter Templates: 4 Steps for Building Your Website
Keeping it simple is the best way to build business success, and using starter templates will help keep it simple for you. Kadence Starter Templates offer simple ideas to get started building your business website. Launching a business will have enough complicated elements. Don't make your website one of them.
Using starter templates by Kadence provides you with professionally designed elements combined with the ease of drag and drop block, giving you a running go at setting up your online footprint.
Benefits of Using Starter Templates
They are professionally designed
Design options, color palates, and other elements were created by graphic designers and developers that specialize in website creation.
They are designed with users in mind
The idea behind Kadence is to help the user effortlessly build fast and beautiful websites in minutes – so they are point and click friendly.
They are simple to customize
Everything from the header down to the footer can be changed with a few clicks.
More about Kadence Starter Templates
Out of the box, the Kadence theme allows you to build a site using blocks without any coding knowledge needed. With Starter Templates, it's even easier to get started. They give you full access to pre-made website designs using the WordPress block builder.
Unlike other website templates that are difficult to change fonts and colors, these templates use a globally linked color palette and font selector. You can change the color scheme or font on your entire website with a few clicks with this feature.
Using Starter Templates
If you don't already have Kadence installed, you'll want to start there. Kadence is available to download for free, or you can install it directly in WordPress on the Appearance → Themes → Add New screen.
1. Download Starter Templates
If you are going to be using starter templates, you will need to download Starter Templates, which is available to download for free, or you can find it directly in WordPress on the Plugins → Add New screen.
Once you have installed and activated, head to the WordPress Dashboard and go to Appearance > Starter Templates.
2. Select your template
Select the template you want to use. You can then choose a color scheme and font style. Don't worry, you can always change that later if you change your mind.
3. Import Options
Once you've made those changes, you can import the starter template to your site. You can either import it as a Single Page or as a Full Site. The Full Site option includes other pages so that your whole site matches. Some starter templates come with required plugins that are installed upon import.
In general, starter templates are designed to be used on new sites without any content. If you are testing out different templates, you may want to choose the option to delete other content on the site.
Once the import has finished, you can click Finished! View your site.
4. Customizing starter templates
Now you can customize the starter template the same way you do with any WordPress page or post. You can change the page options by using the Edit Page option in the top toolbar. From there, click on any block to edit it or swap it out. For example, you can change the featured image and use an image from the Design Library. The Design Library comes with images tailored to your starter template of choice. This is a great starting point to get your creative juices flowing.
You can use the WordPress Customizer for any additional design customizations, which will be found under Customize in the top toolbar. All Kadence theme options include both General and Design tabs to make layout and color choices.
And that's it! With Kadence starter templates, your site can be up and running in no time. Using starter templates not only provides you with professionally designed elements for your website but also makes it super simple to customize your choices.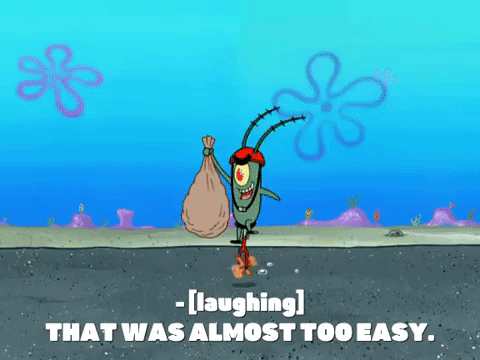 Don't leave without the Kadence Starter Templates
Download the Kadence Starter Templates plugin now to add all these great starter templates to Kadence theme. Once you have Kadence theme, just activate these and go!