What's Coming with WordPress 5.4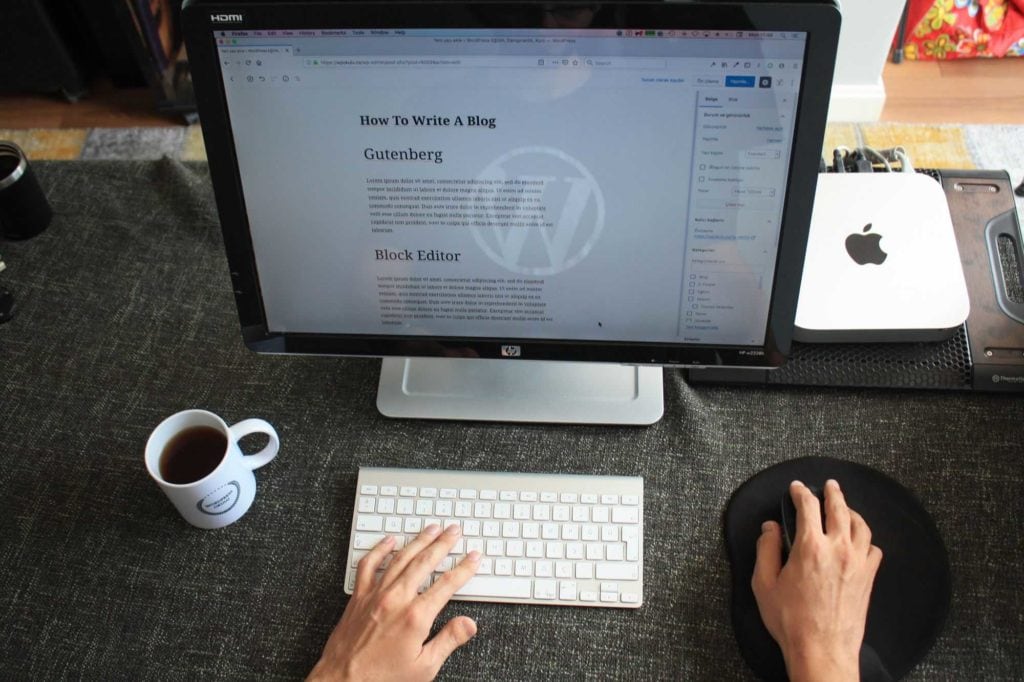 Fullscreen Mode Enabled by Default
Currently, upon opening the WordPress editor, you are given a view with the admin panel on the left, Document and Block Settings on the right, and the content area in the middle. There has always been the option to open the "More tools & options" tab to switch to Fullscreen mode. Now, with WordPress 5.4, fullscreen mode will be the default mode, allowing you to enter into a more distraction-free workspace.
Before:
WordPress 5.4: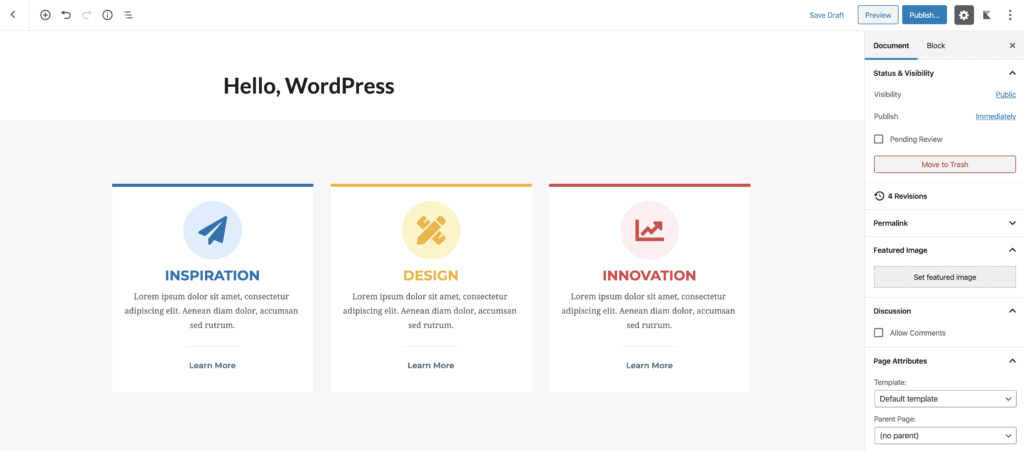 The option to disable this mode and work within the standard editor mode will still be available.
New Social Icons Block
WordPress 5.4 is pushing a new Social Icons block into the Gutenberg editor. You will have the ability to add clickable icons for as many as 40 different social networks.
The Social Icons block also adds the ability to adjust the styling of your icons. Choose between default, logos only, and pill shape.
New Buttons Block
A new button block is also being added as part of WordPress 5.4. This block allows you to group buttons together. For times that you need more than one button within a single area, there's now a solution within WordPress core.
The Button block comes with styling options that allow you to adjust the colors and style of your buttons and even add background gradients!
New Color Options
WordPress color options will officially be expanded with the release of 5.4. You are no longer limited to simple background colors. As seen with the new Button block, gradient background color support has been added. This is also true of the Cover block, Groups block, and Columns block.
Release Date & Final Thoughts
WordPress 5.4 is scheduled to be released on March 31st. There are many other bug fixes and small features being added to this new update. If you haven't dived into Gutenberg yet, now's the time! WordPress has truly upped their game in making Gutenberg more user-friendly than ever. They've even added a welcome modal which gives basic information regarding the block editor and provides a link to their documentation. Plus there are tons of tools (such as Kadence Blocks) to not only help get you oriented, but also to launch you on your way to building your dream site!