The new WordPress editor, otherwise known as Gutenberg, is constantly evolving and making improvements on itself. Here we would love to highlight some upcoming changes that we personally find pretty rad!
Moveability & Motion
Previously, whenever you moved a block above or below another block it would jump, making it difficult to know what went where. Now, however, a new animation has been added. Instead of the block jumping when being reordered, it slides, making it easier when moving blocks around to see what is going where.
Nesting Capabilities
Nesting capabilities have been added to some of the core Gutenberg blocks. This includes cover, media, and text blocks. Where before you were very limited in the blocks that could be added to, say, the cover block, now you have the freedom to nest any block.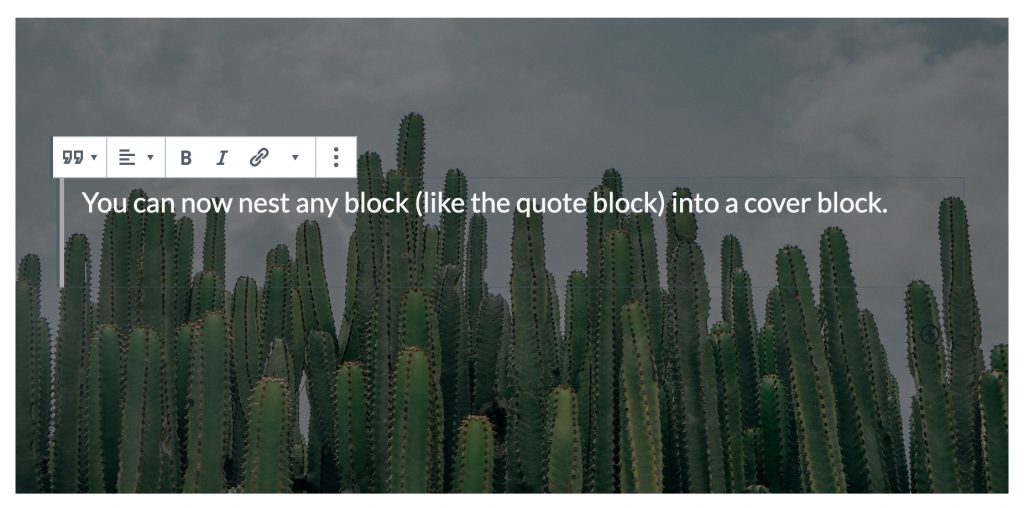 Link Target to Button Block
With Gutenberg 6.2 you have the ability to have your button links open in a new tab when clicked.
These are just several of the improvements that come with the release of Gutenberg 6.2. These features will soon be added to the WordPress core, but you can download the latest version of the Gutenberg plugin to start using these new features now!