Why Every Influencer Needs a Kadence WordPress Site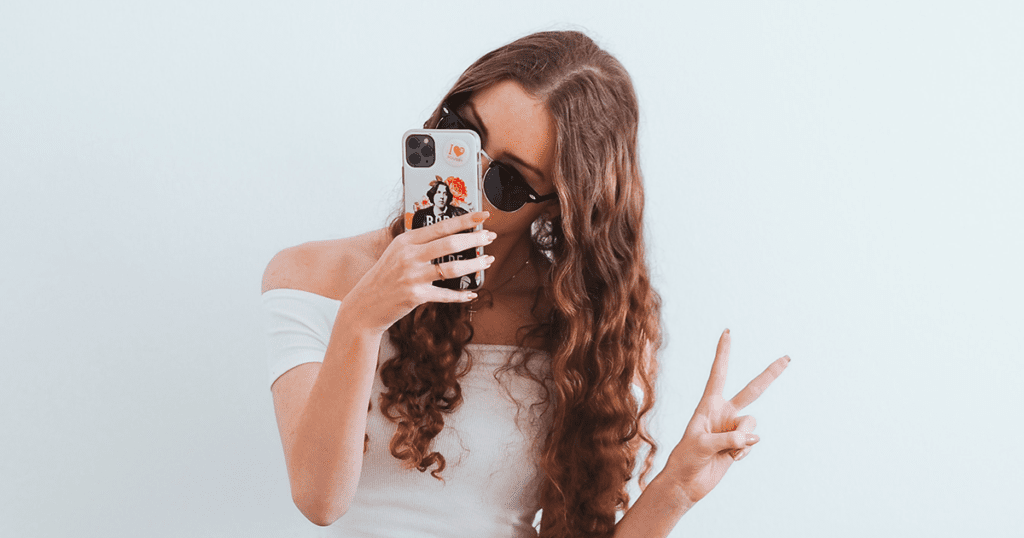 The creator economy is booming, and content creators are building audiences and revenue streams like never before. Whether you're growing an audience on YouTube, Instagram, TikTok, or any other platform, it's increasingly critical that you leverage that audience well.
Adobe published a study in August 2022 stating that the creator economy has grown by over 165 million people globally in the last 2 years, which shows an increase of 119%. Adobe found that 1 out of every 4 people are building an online following by sharing what they know, what inspires them, and a peek into their lives.
If this is you, you know that there is competition for attention. You also know that what's hot one day isn't so great the next. You've probably found that different platforms work for different types of content.
But one thing remains: your home base and a place where you control the conversation, the design, the brand identity and even the measurements to see how people are interacting with your content. That home base is your website. Here are important reasons why you need a web site that is built on the digital land you own with open source tools that you also own. If you're an influencer looking for an easy way to get started, the brand new Influencer Starter Template helps you hit the ground running with a few clicks. Use some of our royalty free images and add your own professional vibe with photography only you can create.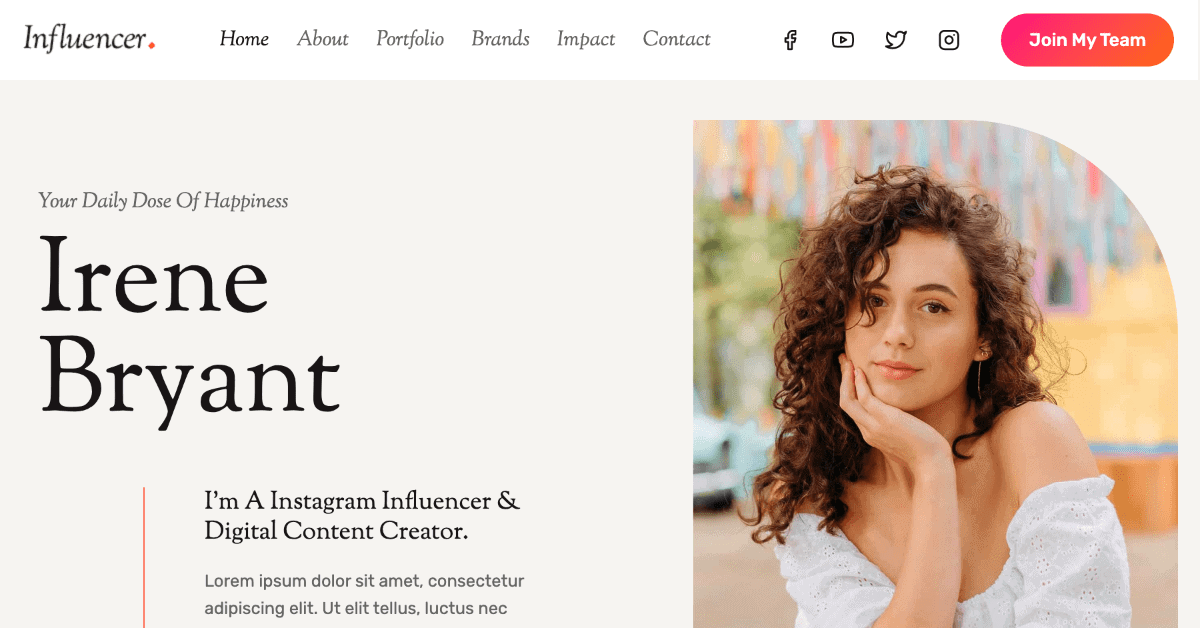 Focus
When you're building an audience, there is a temptation to put your energy where the audience is. And while building an audience with engaging content is critical to success, ensuring that you have a landing place where you have more control over the conversation is critical to deepening relationships and making your audience feel more connected. It's also the place where you can sell the way you want to, beyond the parameters set by many social networks.
On your own site, you can build an offering that more effectively meets customer needs and delights the brands you're working with. Keeping your own website in mind when you're creating the content for social networks helps you direct traffic to your own digital home in both explicit and subtle ways.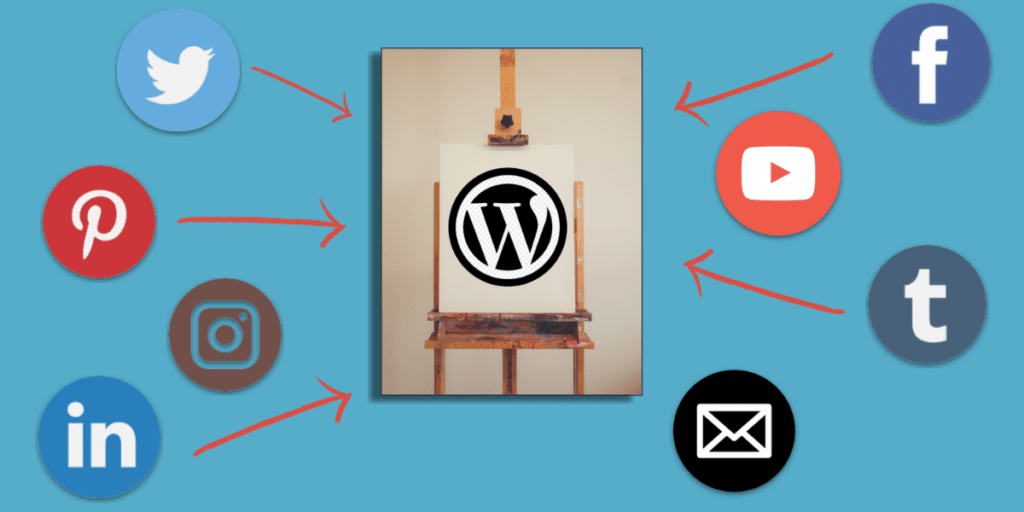 Search Engine Presence
When your audience is looking for you, or when someone is looking for an expert in your niche, you want to ensure that your content is findable. Relying on the search engine presence of social media platforms isn't always enough, and you don't have as much control over how your image is presented. By establishing a website with optimized search presence, you ensure that you show up in the search engine result pages higher than others in your niche.
Brand Deals
Let's face it, you're after brand deals and brands are after the right influencer to make connections. Brands are looking for a track record of success, a proven persona with credibility and authority in your niche. Whatever you're doing needs a quick and easy place for brands to understand what you can offer. You might have a brand looking for your presence on one platform, but then finding that your following is even higher elsewhere, they approach you with an even more lucrative offer. By giving potential brands a broader picture of everything you do. Adding case studies of successful partnerships adds context for your unique positioning, making your negotiations even easier.
Removing the Middleman
In a recent podcast interview on the Ed Mylett Show, content creator Amy Porterfield talked about a course launch she did that happened on a day when Instagram and Facebook were both down. Had she relied on those platforms for her launch, she would have not been able to reach her audiences that day. However, because she understood the power of an email list, she was able to launch at a time when social networks couldn't help.
That email list started with opt-in forms on her website, underscoring how important it is to have a home base where your audience can find you and deepen your connection. Adding a custom email subscribe form is incredibly easy with the Kadence Form Block, and it integrates with numerous email service providers such as Active Campaign, Mailchimp, Fluent CRM, and more.
New Avenues for Monetization
WordPress with Kadence Theme and Kadence Blocks give you a platform on which you can do so much. Looking to sell the most amazing merch? You can do that with WooCommerce or SureCart. Looking to add courses to your offering to teach your audience something only you have expertise in sharing. LearnDash can provide an amazing foundation for a custom course. If you're traveling the world meeting adoring fans, you might want to share your schedule or even sell tickets using The Events Calendar. Or maybe you want to share exclusive content that can't be accessed anywhere else. Control your gate with Restrict Content Pro or even SureMembers.
The tools that extend WordPress to provide all of these services are as varied and customizable as you can imagine. And, of course, building something that is on your own land instead of rented land on a social network where your business needs might not always fit with algorithms or uptime means that you direct the conversation.
Things to Remember
Now that you've got a clear case of the why your influencer presence need a WordPress website, let's review a few things to remember.
Clear communication
Make sure that the first thing your site visitors see is congruent with your brand and image. The Influencer Starter Template provides a clear example of how you can do this. You want to make sure that both your audience and potential brands see who you are, what you offer, and your unique selling proposition so they are motivated to connect.
Email Opt In
Build that list. If your site visitors are eager to connect with you and get notified when you post new videos or other content, make sure it's easy for them to do so. Have a clear call to action, and even consider using Kadence Conversions for a non-invasive and well-timed slide-in or pop up.
An About Page
Todd Jones from Copyflight reminds us of how important an about page can be. Many people are excited to learn about your journey as an influencer, and the about page provides a simple way to tell that story, while providing interested brands and fans a clear understanding about your core values and unique offering as a content creator. Todd says that when you review your analytics, the about page is often one of the most viewed pages on your site. When someone is new to your brand, they're looking for a full picture of who you are. This is the place to add that, as well as offering a next step to stay in touch as a part of the about page's call to action.
Blog Posts
Adding content embeds to blog posts on your own blog posts can even be helpful for your social media presence elsewhere. If you're looking at your analytics for YouTube, Instagram or other networks, you'll see that these platforms measure where audiences are coming from. When you embed your content on your blog posts, that signals to those networks that you're sharing elsewhere and promoting traffic to that platform. This can often signal relevance and interest and can cause social platforms to promote your reels, videos, shorts or other content as recommended content on those platforms. As such, it's really important to cross promote your content wherever you have a presence, and that includes your blog.
As well, WordPress blog posts, when optimized, can signal relevance for the search engines, helping your content to reach even wider audiences off of your primary platform.
Social Links
Add your social links on your site so that they're easier to find. The Kadence Theme provides an easy way to do so, and you can even add your own custom social network icons to Kadence if you're growing on the latest and greatest platform we haven't heard of yet.
The Now Page
As your website becomes a reflection of all things you on the web, many people add a "now" page, popularized by CDBaby founder Derek Sivers. This gives site visitors not only a context of what you've been up to, but what you're doing, well, as Derek puts it, now now now. Give your audience a peek into what's important to you now. Let's face it, what interests you today and inspires you to promote your content on social media might change tomorrow or next year. A now page can reflect that you are a growing content creator that can be flexible, has varied interests, and that you're someone who will never fall into stale ruts without fresh ideas.
Kadence is here to support you
Your journey as an influencer is going to stretch your comfort zones, and Kadence is here to support you through that. Building your site with Kadence will ensure that your site loads quickly for new visitors and is easy for you to manage and add new functionality to broaden your opportunities.
When you're ready, get started with a starter template, and start exerting your influence on the world.