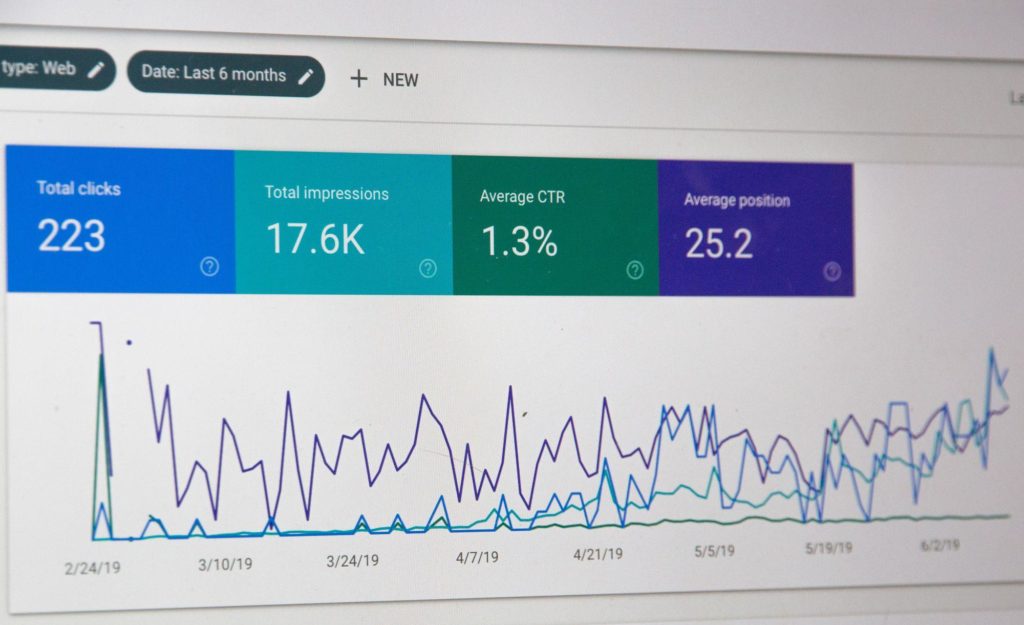 Why KadenceWP Uses & Recommends Rank Math
When it comes to creating an effective website, a reliable SEO plugin is a must. But with so many options, how do you know which is the best to use? We'll help you! At KadenceWP we use Rank Math and in this post, we'll tell you some of the features we think are really great! We'll cover the ins and outs of how Rank Math works and then discuss how to integrate and configure it into your site.
Great Reviews and a Large User Base
One of the things you should always look at when deciding on a plugin that will be an integral part of our site is the plugin's reviews, their user base, and overall information about the company behind the plugin. Rank Math shines in this because they have a more than 400,000 active installs and a 5-star rating.
Features You'll Love
Rank Math shines above the rest because it's got all the built-in features you need to have effective SEO on your site without needing to pay for addons. The whole framework is free and more feature-rich than any other SEO plugin. Some of our favorite features include…
Fast & Lightweight
We're pretty serious when it comes to code quality. We have no intention of running a plugin that slows everything down. High performance is key. Thankfully, the developers over at Rank Math have worked hard to ensure that sites using rank math will continue performing well, loading fast, and using resources efficiently.
An Integration With Elementor That Simplifies Your Workflow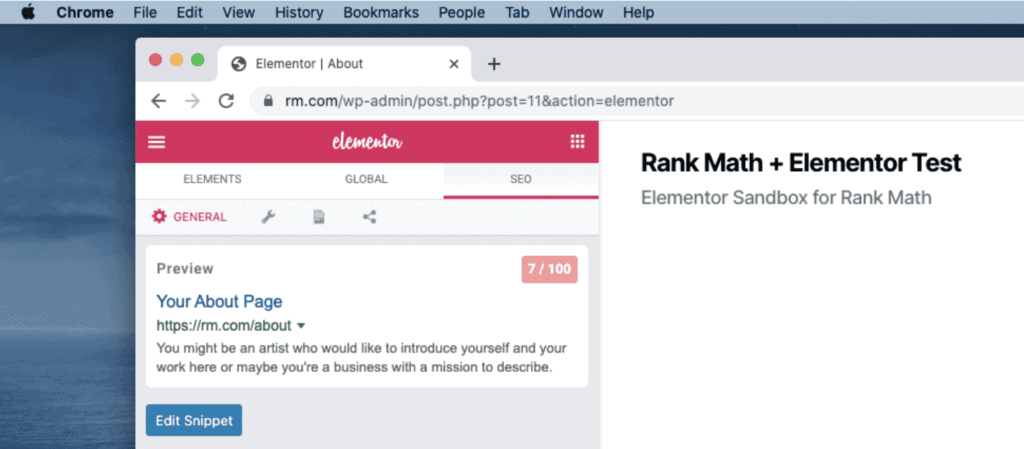 If you're an Elementor fan, you're going to love this! Rank Math is the only SEO plugin to tightly integrate with the Elementor page builder. With a flexible and easy-to-use user interface that blends incredibly well into Elementor's user interface.
No more jumping between two tabs to change SEO settings and update your page content. You can control everything from your meta title and description all the way to your post or page's canonical tags all without ever leaving the Elementor page builder visual editor.
Build in Redirections
A feature most people need for their WordPress site is redirections. This allows you to change URLs on your site and then redirect the old URLs to the new URLs. This is really important for your users as well as SEO because it keeps Google informed about your content. Usually, you have to go and download a different plugin for this but Rank Math has it built-in making it so you have one less plugin to manage on your website.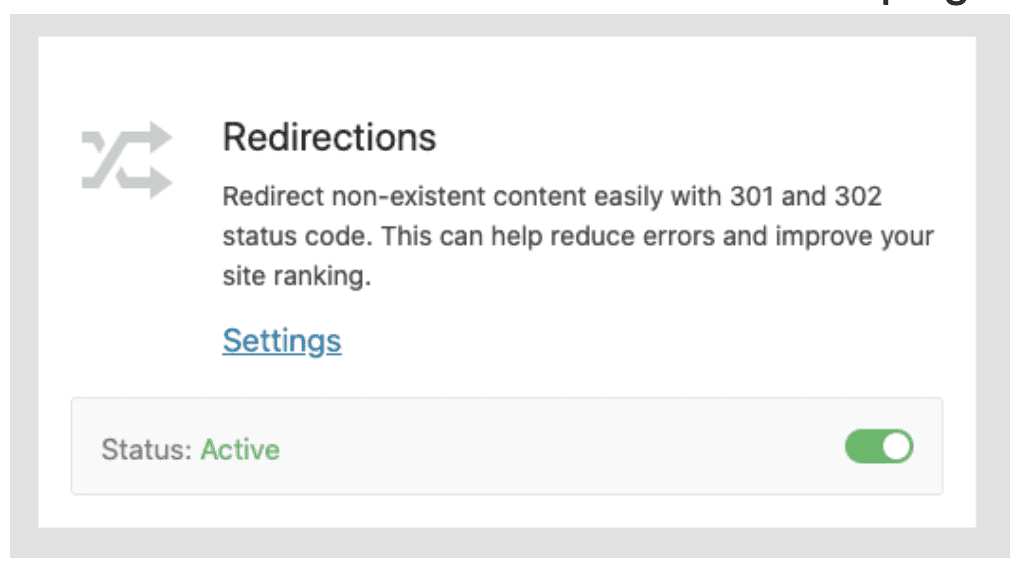 Easily Configure Structured Data For Your Posts, Pages & Products
Rank Math also makes it extremely easy to configure your posts, pages and custom post types for all of the following Rich Snippet types:
Article Rich Snippets
Book Rich Snippets
Course Rich Snippets
Event Rich Snippets
Job Posting Rich Snippets
Local Business Rich Snippets
Music Rich Snippets
Person Rich Snippets
Product Rich Snippets
Recipe Rich Snippets
Restaurant Rich Snippets
Review Rich Snippets
Service Rich Snippets
Software/App Rich Snippets
Video Rich Snippets
You'd think we're at the point where there's no more confusion surrounding how effective & important structured data really is. Well, that's surprisingly not the case – there are still some people in the SEO community that doubt its importance.

The screenshot above, showing data from the Google Search Console, is what happened as a result of the accidental removal of recipe structured data and then what happened as soon as it was reimplemented. So sure, the few doubters that remain can continue arguing it doesn't affect the ability to rank but the absence of structured data and lack of rich results clearly leads to less visually appealing search results for your website and therefore a lower click-through rate.
Gutenberg Blocks for How To & FAQPage Schema
Rank Math also adds a Gutenberg block for How-To and FAQ page schema. Just drop in a Gutenberg block and let Rank Math do all the hard stuff!

This currently supports How To & FAQ Page Schema with full support for all of the fields that you can configure when implementing the structured data types on your website…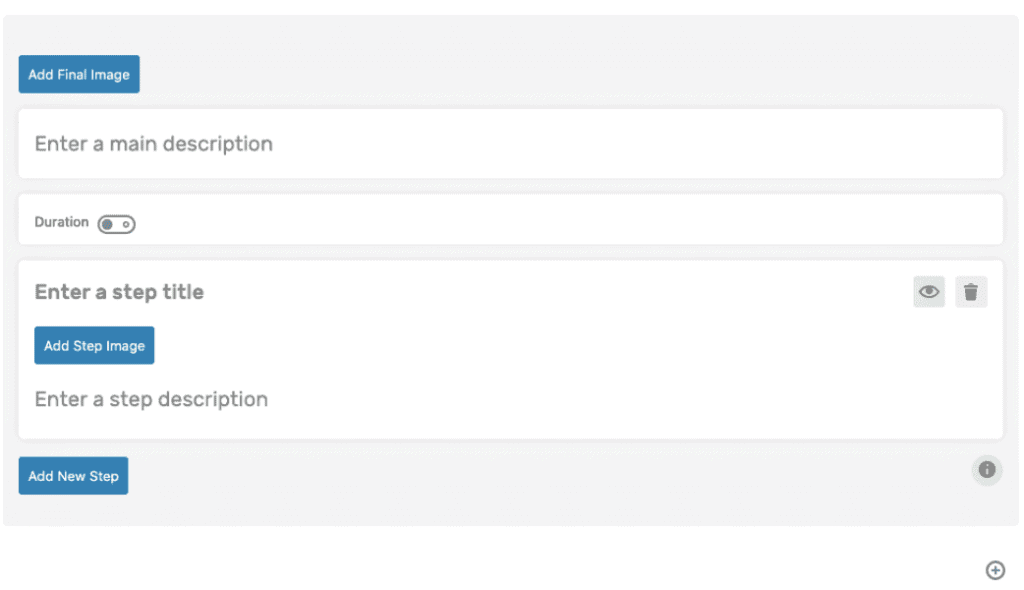 Support That's There If You Need Them

Rank Math has an active support team who are ready to help at any time. With open-source software, things can go wrong – whether it's your fault or it actually has something to do with your custom hosting configuration and combination of plugins, rest assured they'll be ready to handle it and get to the bottom of it with you.
Quick & Easy Migration From Other SEO Plugins
If you've been running an online business or website for your brick and mortar store for a while, you'll likely already have an SEO plugin installed. Migrating to Rank Math honestly couldn't be easier so there's nothing keeping you from making the switch. Check out Rank Math's easy-to-use, one-click Yoast migration wizard.
Simply leave the old SEO plugin you have active, install and activate the Rank Math WordPress plugin, use Rank Math's one-click migration, and setup wizard to start the migration process and you're off to the races!