The Posts Block is a part of the free version Kadence Blocks. It allows you to display your posts as a beautiful grid anywhere on your site.
To get started, select "Posts" from your list of blocks within a new page.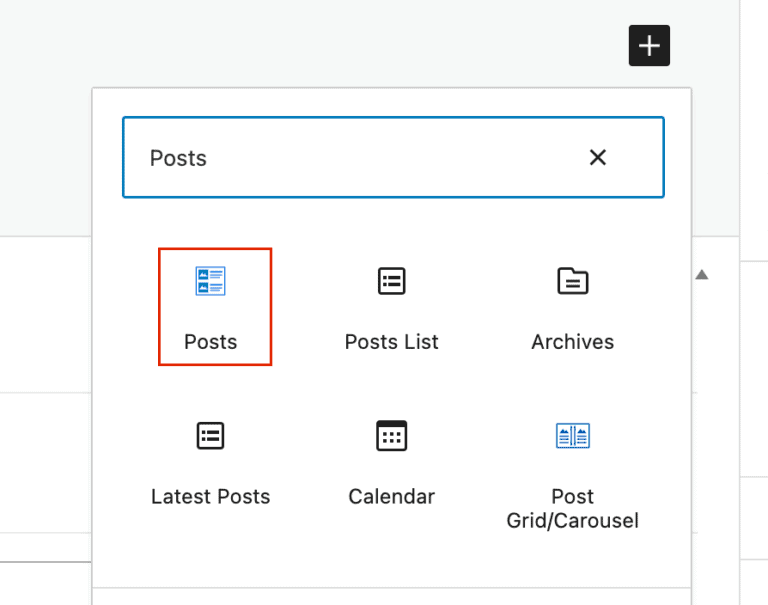 Next, select your desired post type and how you would like your posts ordered. Then you can set the number of posts and also filter by category or tag. You also have the option of selecting a post taxonomy or showing unique posts. This allows you to exclude posts in this block from showing in others on the same page.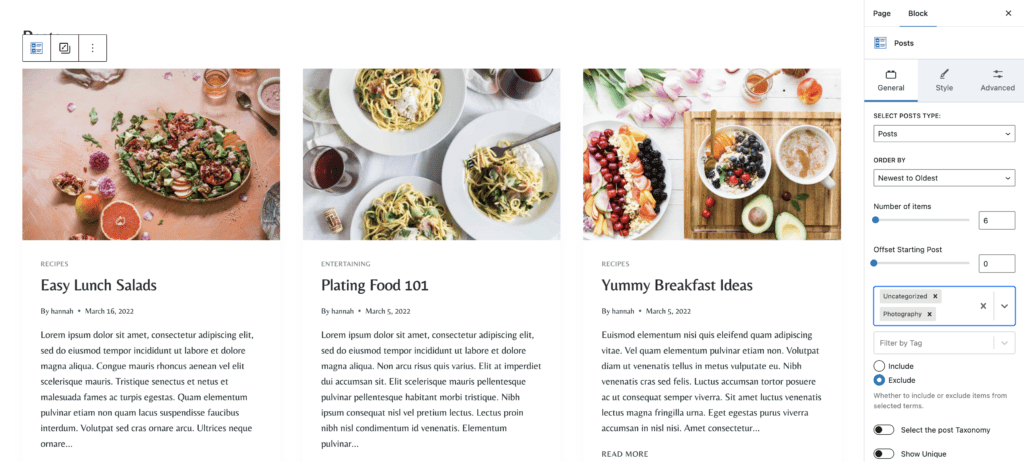 From the Layout Settings tab, you can determine the number of columns for both tablet and mobile. You can also set the style of the posts to be boxed or unboxed.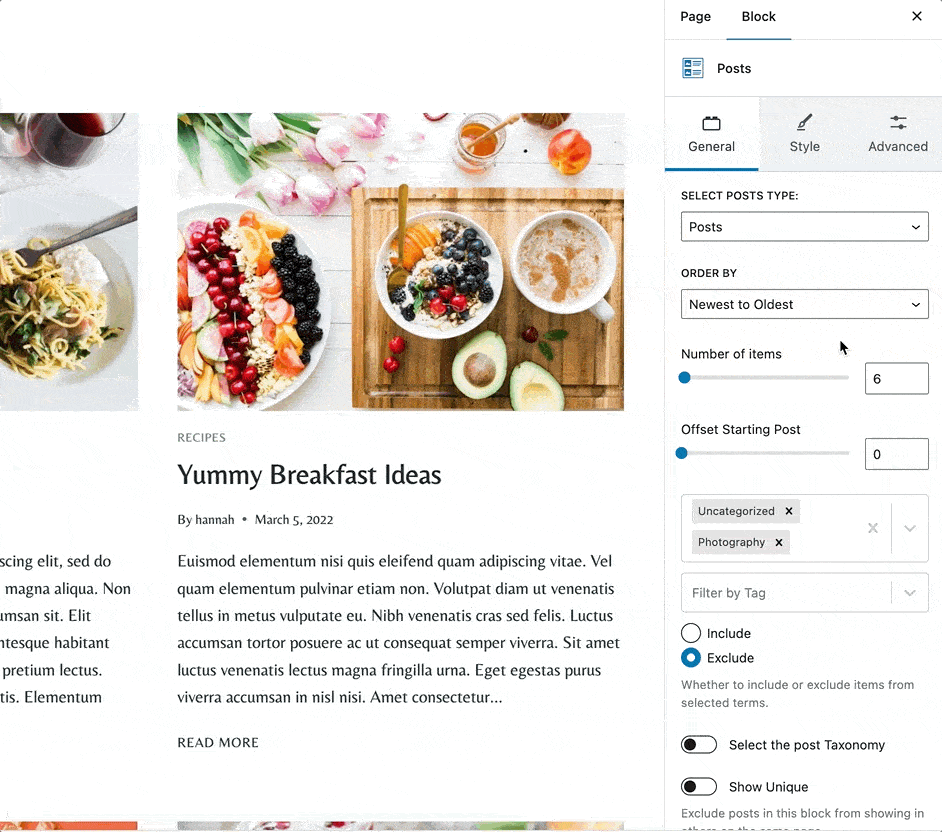 Next, you can open the Image Settings and select a ratio and size. After that, you can choose to enable or disable the title category. If choosing to enable, you can determine whether it displays in pill style or normal.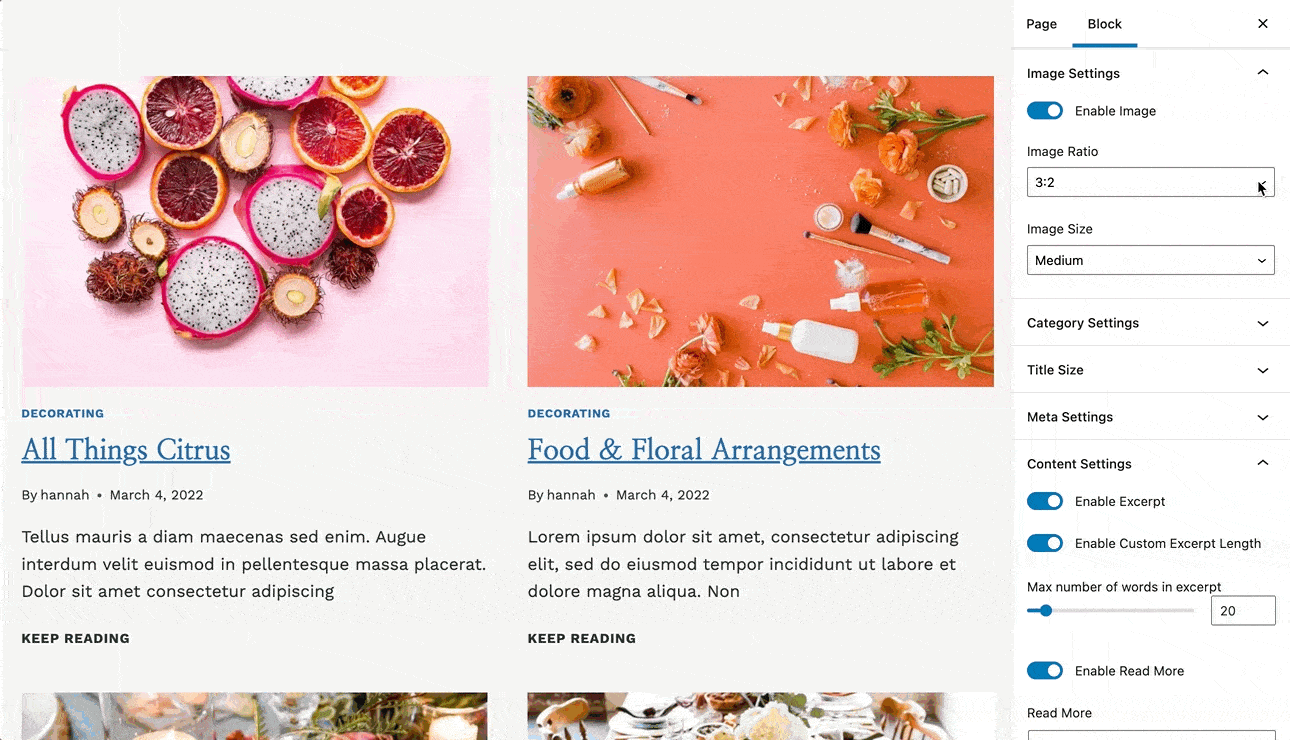 From the Style tab you can set the font style. Then from the Advanced Tab you can determine which meta info to enable/disable.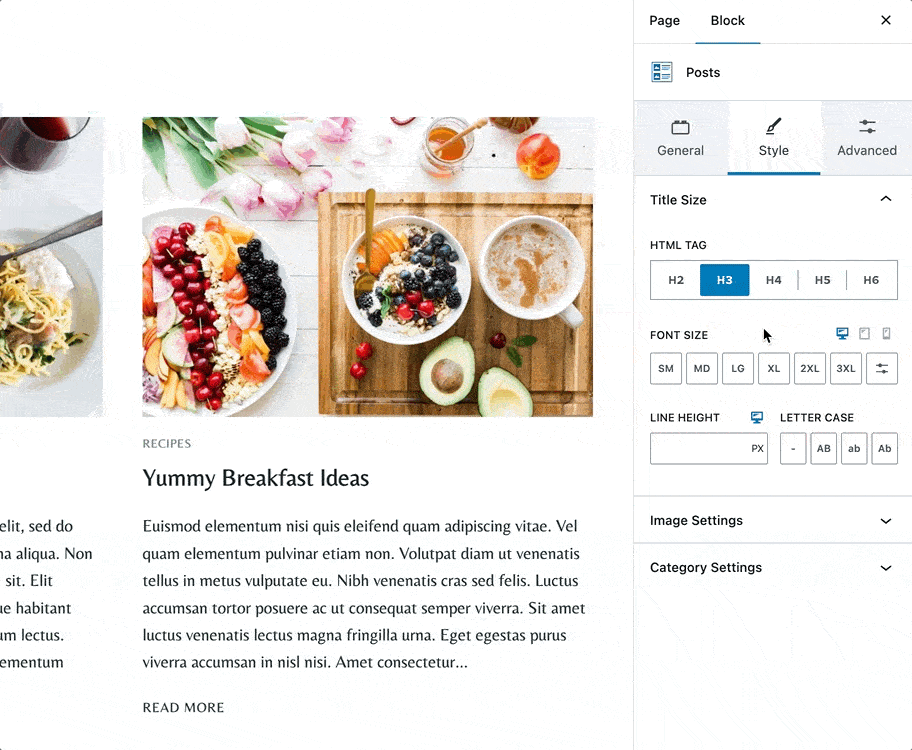 Lastly, open the Content Settings tab and you can choose to enable a custom excerpt length and enable/disable the read more feature. Enabling will allow you set custom read more text.