Kadence Blocks offers the ability to use prebuilt layouts to add awesome layouts to your pages. Not only do the layouts offer a simple way to add great looking content to your pages, they are also easily customizable to meet your needs.
To get started using the prebuilt layouts feature, click the Design Library tab on the top of your edit page. *Note this can also be accessed by clicking "Design Library" from the Row Layout block.

From there, open the Sections tab and find the prebuilt layout you would like to add to your page.

Click the layout you want to add and it should immediately show on your page.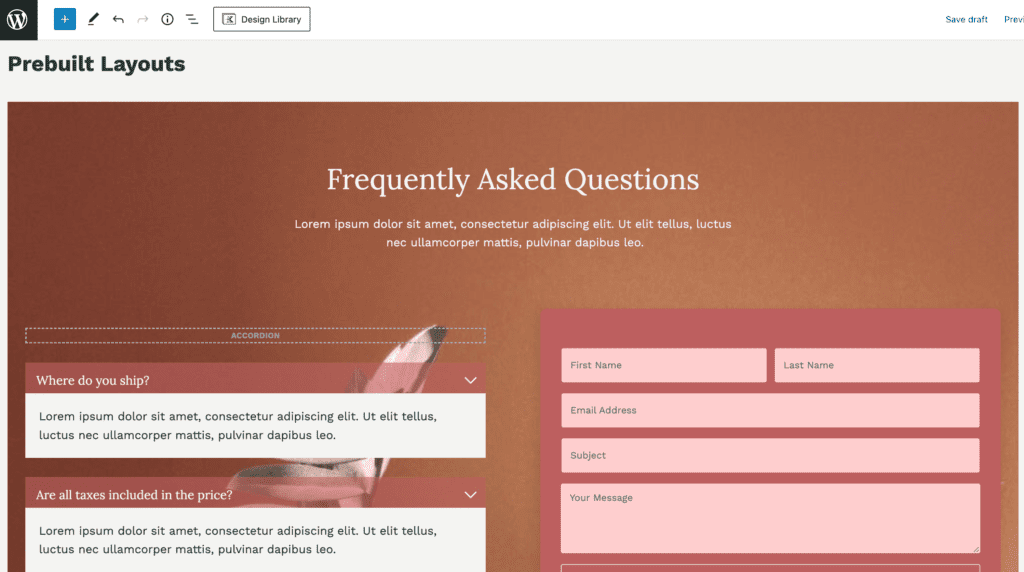 You can then edit each block within the prebuilt layout to make the content your own.