The table of contents block allows you to quickly navigate to the headings within your post or page by automatically creating anchor links to those headings.
You can either add the TOC block after you've created your content, or you can add it at the beginning. Either way, the block will recognize your headings automatically.
To add the block, click one of the "+" signs in the editor, or search for it using the "/" function: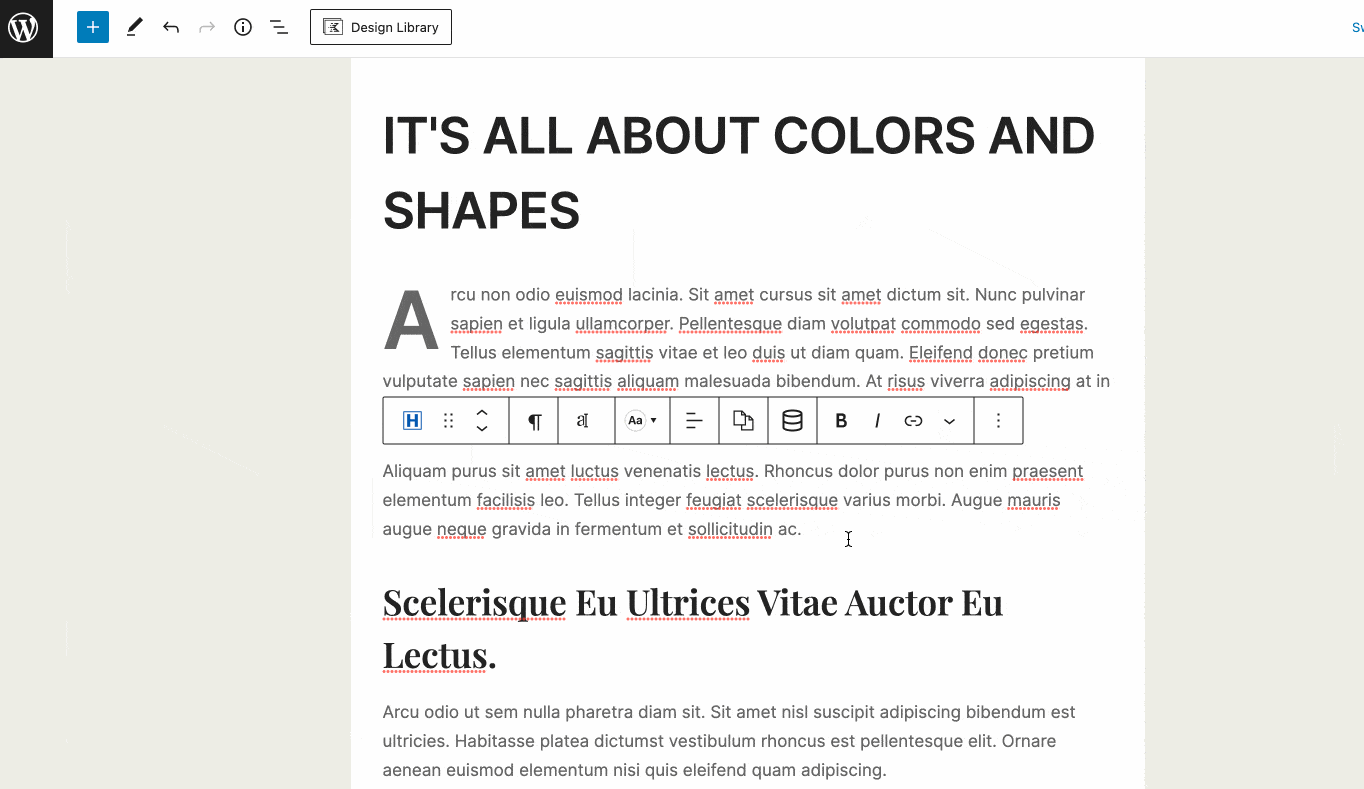 Once the block has been added, take some time to customize it to suit your needs:
When you've achieved your design goals for the TOC block, view it on the front end to ensure it's working as expected.