Login and Account menu options are a part of Kadence Theme Pro.
To add these to your Kadence site's header, enable Header Addons in your Kadence dashboard at Appearance > Kadence.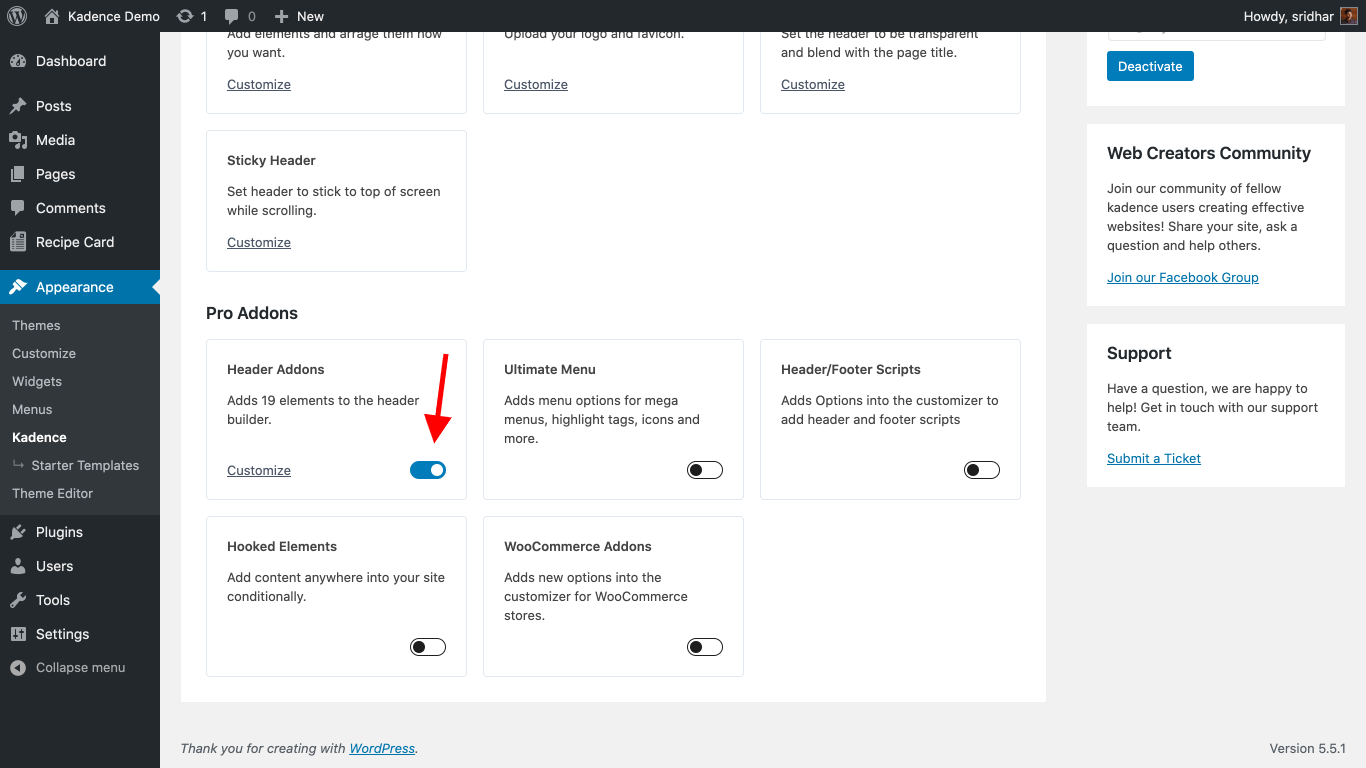 To add Login and Account items to your site's header head over to the WordPress Customizer at Appearance > Customize.
Click on the Header section.
Locate Account under Available Items and drag it to your desired position in the header builder.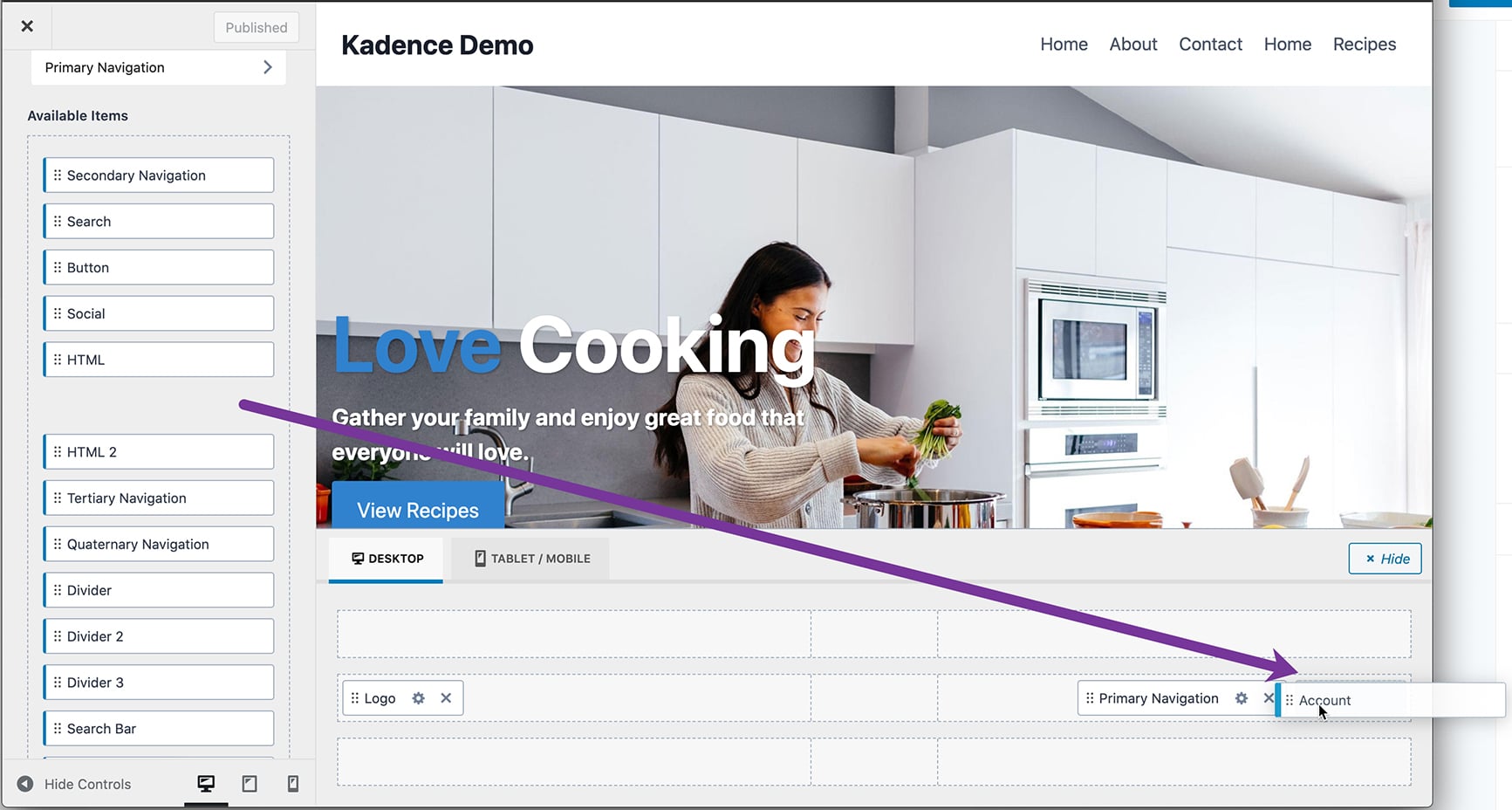 To edit the settings for Account item, either click on the pencil icon next to it or the gear icon in the header builder.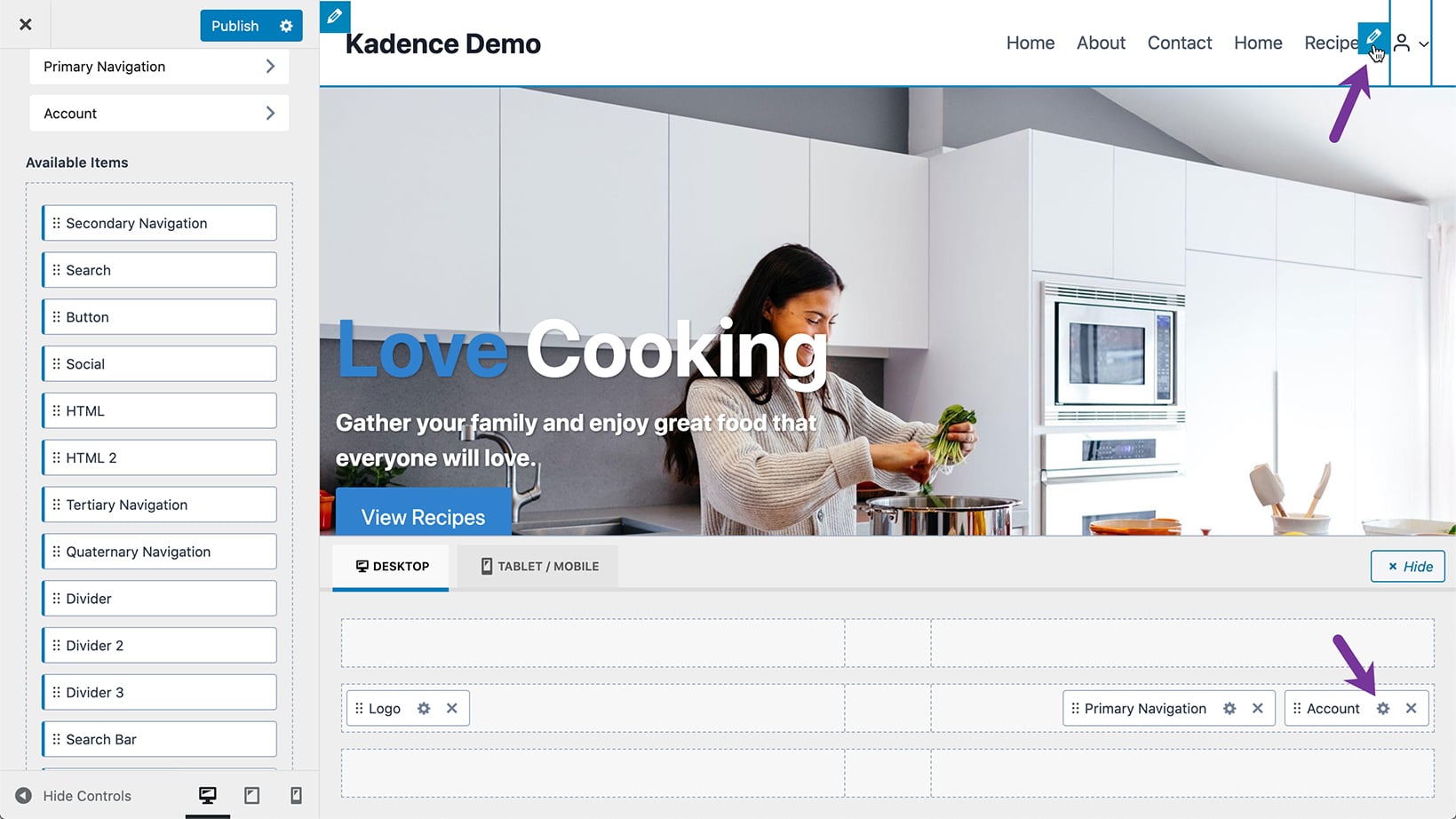 That takes you to the Header Account where you can find GENERAL and DESIGN settings for the Account item.
The default "Account" label text can be changed by entering a custom one in the Account Label field.
If you want the Header Account item in the header to link to a specific URL, that can be entered in the Label/Icon/Image URL field.
To make a navigation menu appear for your site's logged-in users when you click on the Account element in the header, click Select Menu and pick/create a menu of your choice under the Logged In Account location.
To configure the settings for logged out users, click on LOGGED OUT VIEW.

To configure the appearance of Header Account item go to DESIGN tab.