Scroll To Top is a useful feature to add especially on long webpages to help your visitors scroll all the way to the top with a single click.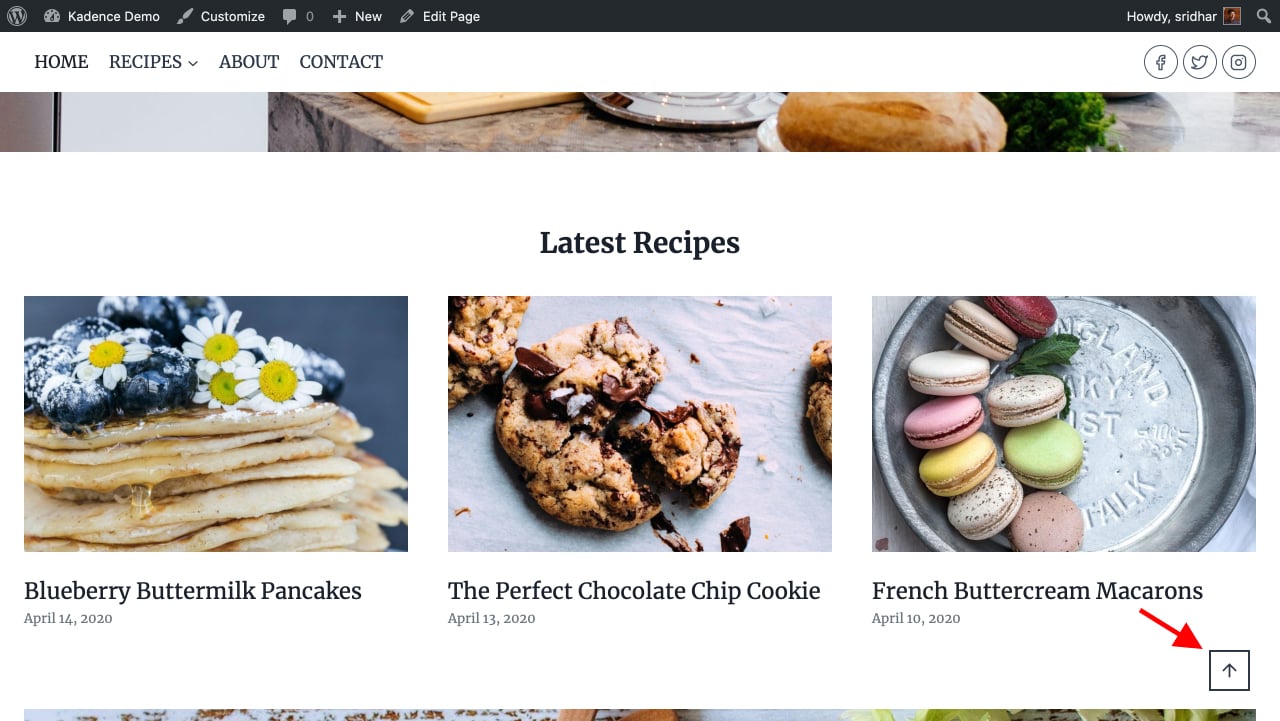 Kadence theme comes with a built-in customizable Scroll To Top feature and here' s how you can set it up:
In the WordPress Customizer go to General > Scroll To Top.
Turn on Enable Scroll To Top and configure the settings to your liking.

Click on the DESIGN tab to make any design changes.
Don't forget to hit Publish when you are done.