The Kadence Theme doesn't use any page templates to determine how the page layout will show, it's all done through page/post settings. You can define settings that will apply globally to your page or post through the customizer. Go to appearance > customizer > page layout or appearance > customizer > blog posts > single post layout to find these settings.

You can also control these settings for each and every page of your site which allows you to make custom landing pages with no header or a boxed page with a sidebar. You access these settings from within the post edit screen. Click on the page edit icon in the top right corner.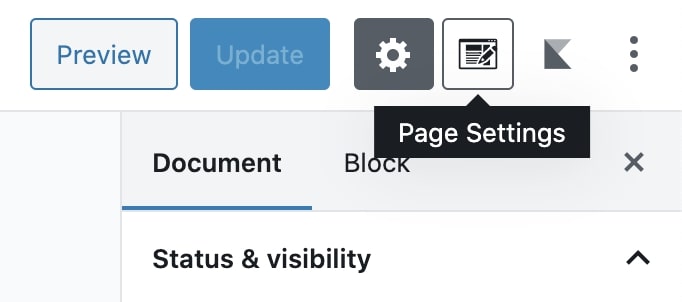 Once selected you will see options to control your page layout.
This is how to can enable or disable page titles, transparent header or sidebars on a page by page basis. As well as control the styling of the page, like setting the page to have a fullwidth layout or enabling or disabling padding.