Slide in Widget Area
A powerful, clean, and elegant way to place content or marketing offers in front of your users in a non-intrusive manner.
Animates In
Choose when you want the widget area to animate in. You can have it come in after the user scrolls, after a certain amount of time passes, or when a user reaches the end of a page or post content.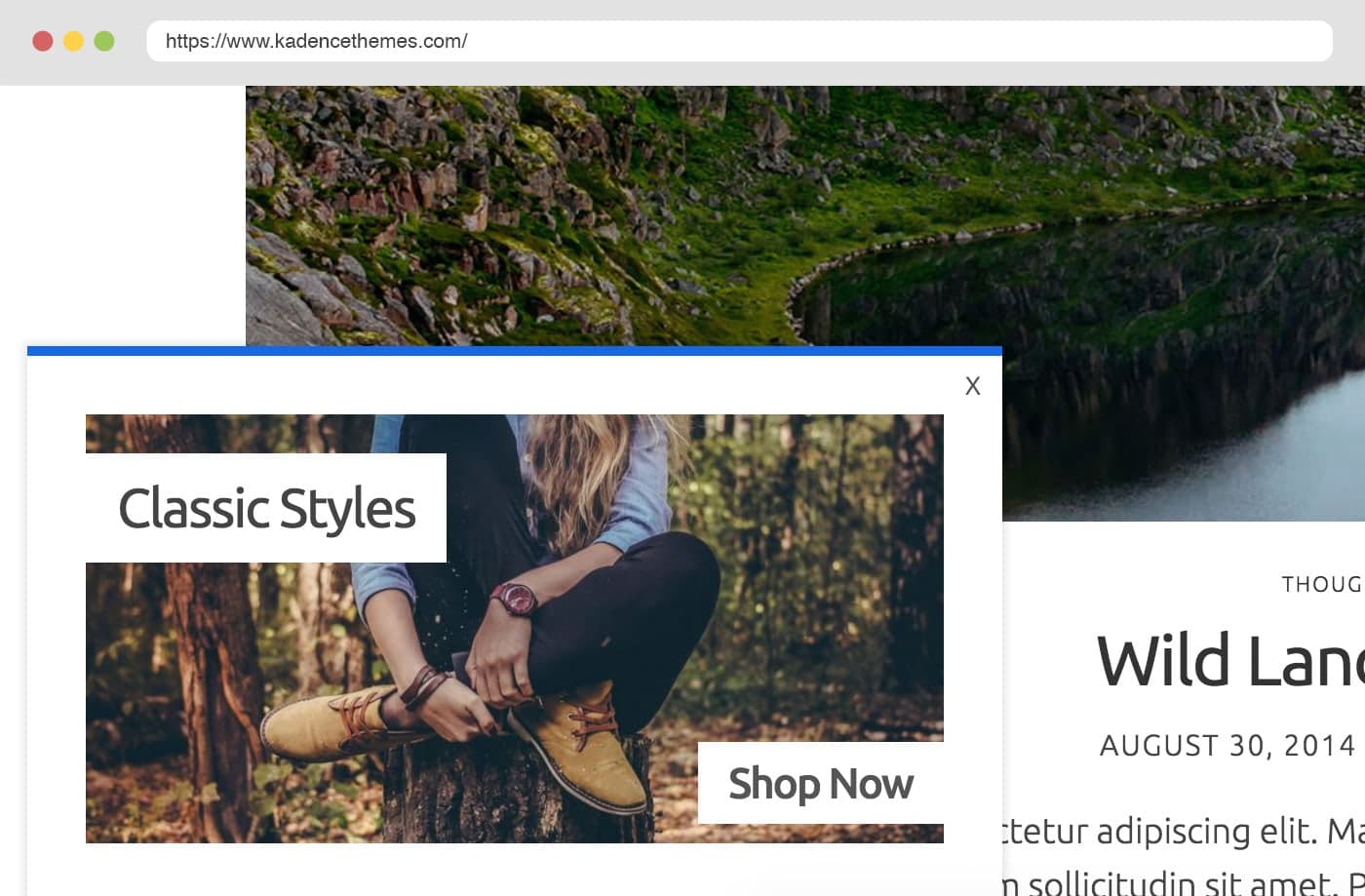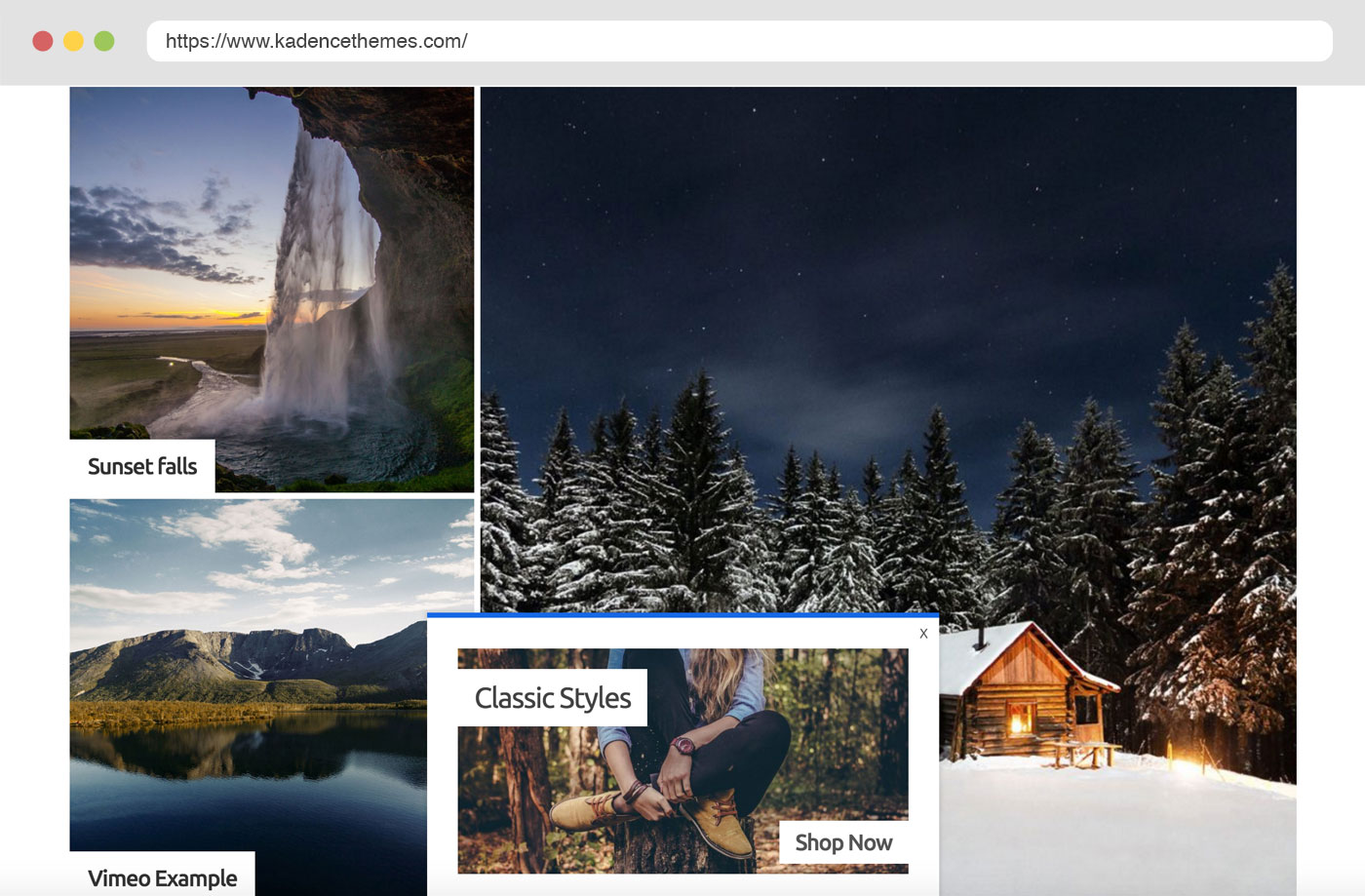 Three Position Options
You choose where you want the widget area to show up. Left, right or center
Any Kind of Content
Because it's a widget area, you can place any kind of content or marketing offers into the widget dock.