How to Create a Church Website
If you are just starting a church, chances are the resources are not there to hire a web developer. Why not do it yourself? In this post, we will walk you through some of the key settings and features that we believe are essential to a church website with WordPress. The best part? Everything can be done using any of our free themes and all the plugins we will refer to don't cost a thing!
Getting Started
If you haven't set up hosting, purchased a domain name, and downloaded a theme, now's the time to do so. Check out this blog post to learn more.
Creating an About Page
One of the most important pages to have on your church site is one that tells who you are and what you're about. What are your core values? What do you believe? We strongly recommend having these things clearly articulated on your site. We also recommend getting creative with your content. Add images and styles that will catch your reader's attention.  Page Builder by SiteOrigin is a brilliant tool when it comes to creating custom layouts and styles. Check out an example from our church demo. We used some of our own premium widgets, but you can add whatever widgets work best for you!
Want to learn more about page builder? Check out this tutorial.
Creating an Events Page
If you're planning on having an events page on your site, we recommend using Event Organiser plugin. This plugin is designed to adapt to the same functionality as that of your posts. Meaning your events will fit the style of your site. It also allows for repeated events (such as Sunday Service or weekly prayer meetings) and it allows you to attach specific venues to each event.
When you have installed and activated the Event Organiser plugin you should see an Events tab in your WP Admin Panel. Within that, you can create events, tags, categories, and venues.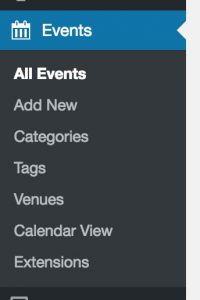 Once your events are created, you can use the Events Organiser widgets to display your events list, calendar, agenda, and tags. You can also link to specific events right from your navigation menu (you can enable this from Appearance > Menus).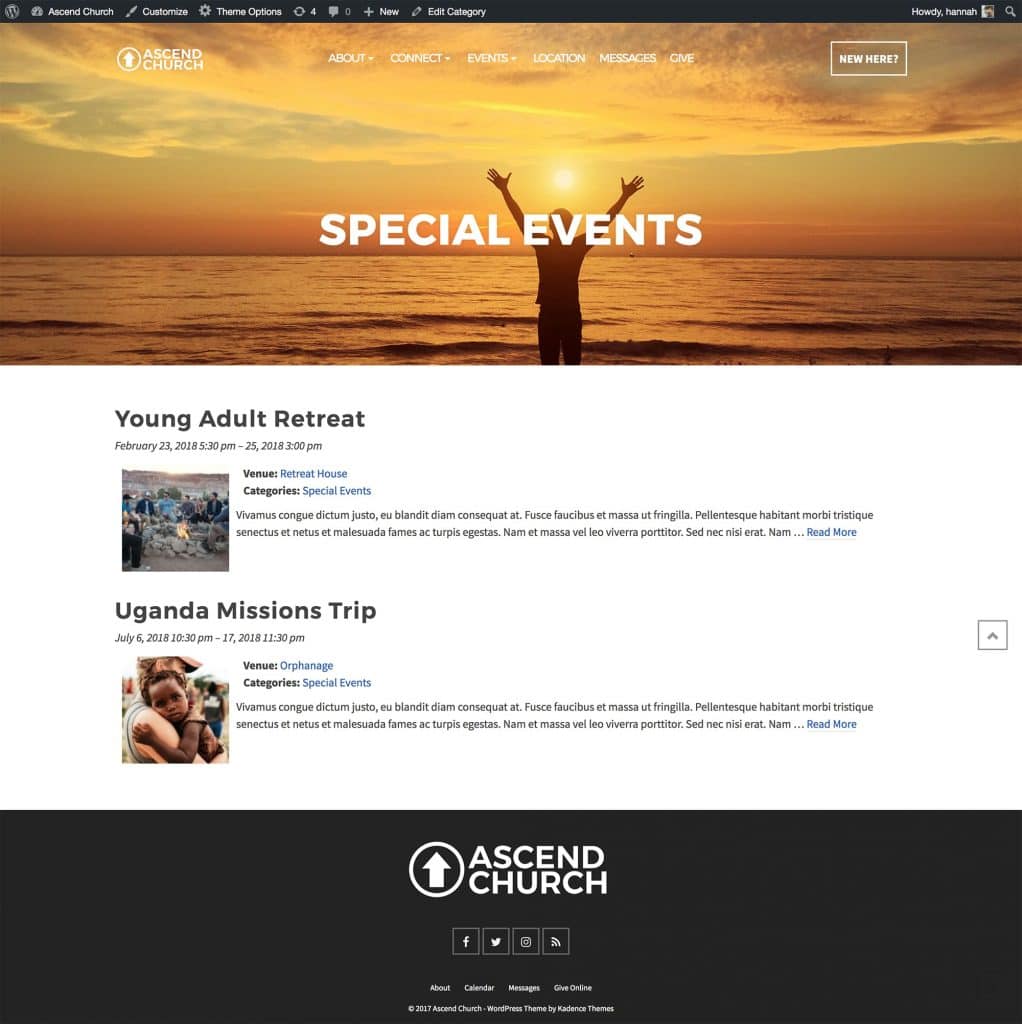 To see the Events Organiser plugin in action, check out our demo.
Uploading Podcasts
Adding podcasts to your site is easier than you think! Simply download and install Seriously Simple Podcasting. Once you have uploaded your podcasts, you can link to your feed by adding a custom links menu item to your menu from Appearance > Menus. The feed URL can be found in Podcast > Settings > Feed details.
Curious who's listening? Download and install this extension plugin: Seriously Simple Stats.
And another extension we love– Seriously Simple Speakers. Assign speakers and guests directly to your podcasts!
Creating a Giving Page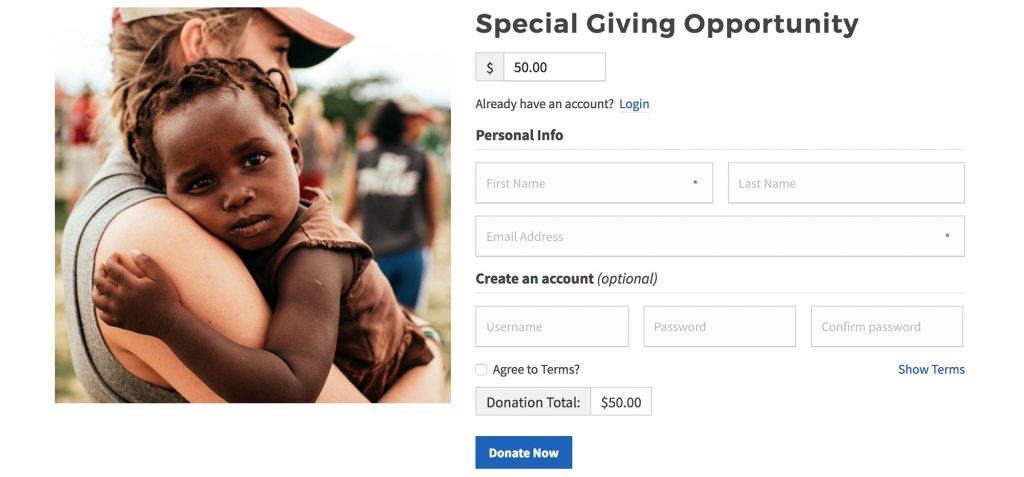 There are lots of options out there when it comes to setting up a mode for giving. We have found that Give is a great option in regard to both simplicity and style. It integrates smoothly with a wide variety of third-party gateways and it allows for fully customizable donation forms.
For more inspiration, check out our church demo site made with Ascend Premium theme.