Drop your favorite design elements into any website.
Host your own library of your favorite content. Browse your library and drop it into any of your websites with a click.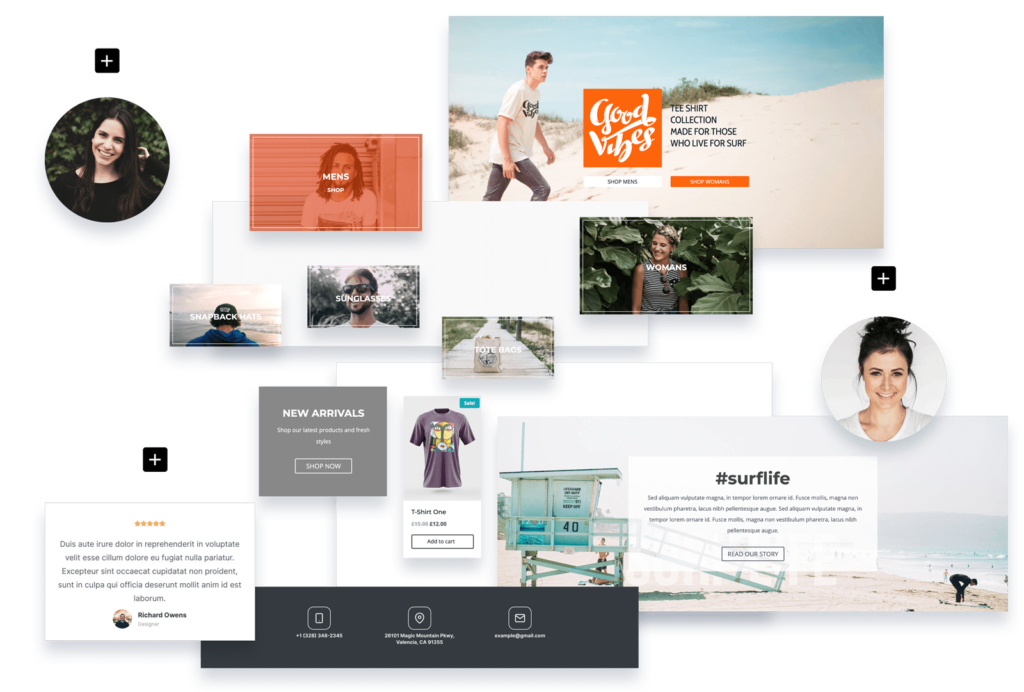 200,000+ companies trust our products to power their websites
Host your own library in three easy steps.
No coding or special server required!
Build your library
Install Kadence Cloud on a publicly accessible site. This can be a subdomain or its own domain. Create content just like you would normally.
Connect your library
With Kadence Blocks installed, click the design library button and the + icon to add a new connection. Enter your cloud URL and access key.
Drop-in your content
Any time you want to pull in content from your Cloud, click the design library button, browse your library, and drop in your content.
Key Features
Kadence Cloud makes it easy to manage on your own server.
Manage Cloud Items
Organize your cloud items, generate screenshots, easily add new items any time.
Manage Cloud Access
Setup custom access keys for each user you want to give access to, remove access at any time.
VIDEO TOUR
See Kadence Cloud in Action!
Not sure how Kadence Cloud works? Watch this tour to see how Kadence Cloud will transform your website development.
Kadence Cloud Pricing
Buy Kadence Cloud or sign up for our suite to access all our plugins and themes. 30-day money-back guarantee. No questions asked.
Kadence Cloud
$89 $69
Renews annually, cancel anytime.
Develop websites faster and easier with Kadence Cloud.
Top Features:
Kadence Full Bundle
$219 $199
Renews annually, cancel anytime.
Everything you need to build amazing websites with one complete suite of tools
Top Features:
We Listened and Built Kadence Cloud for You
Who better to tell the Kadence story than our customers.
Frequently Asked Questions
We are always happy to help, if you can't find the information you are looking for please don't hesitate to reach out to us!