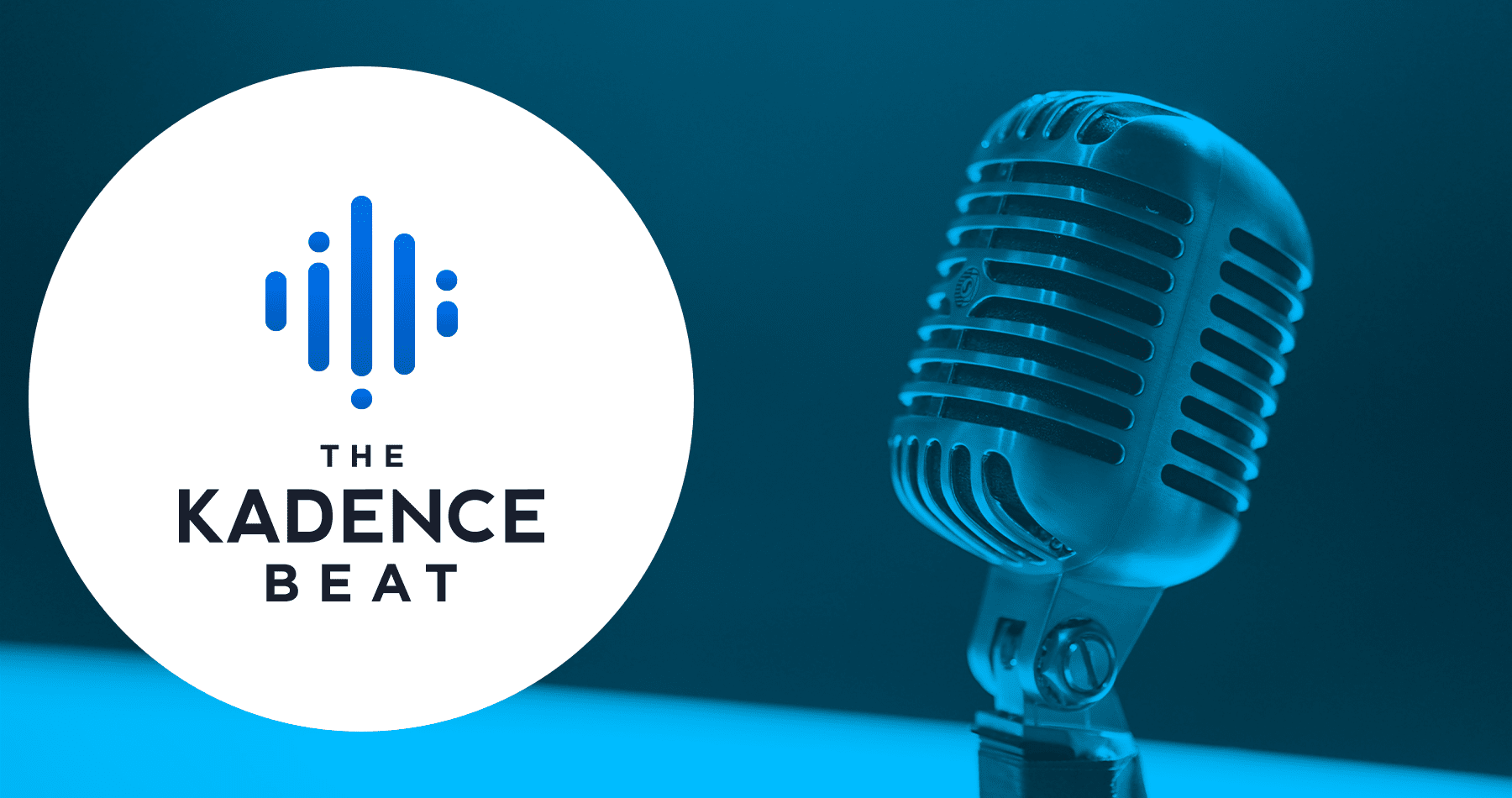 The Kadence Beat covers WordPress, blocks, and strategies for effective websites. Hosted by Ben Ritner, Hannah Ritner, and Kathy Zant, The Kadence Beat launches at the perfect time. As the WordPress block editor becomes more mainstream and site owners look to do more with WordPress, the beta of full-site editing lands in WordPress administrative dashboards around the world. Making sense of these developments and finding what works towards the goal of effective websites is a big part of The Kadence Beat.
Meet Ben Ritner, Founder of Kadence, Hannah Ritner, Customer Success Manager, and Kathy Zant, Product Marketing Manager.
We record The Kadence Beat weekly, and show links are below.
There's nothing more frustrating than building a beautiful site that no one visits. At Kadence, we're committed to helping our customers build beautiful sites that are effective, and attracting website traffic is a huge part of that. In today's episode, we talk about attracting traffic to your site through everything from social media and influencers to effective SEO strategies. We also talk about the importance of authenticity in marketing, and why your advertising dollars might be better spent elsewhere.
Marketers use popups because they are so effective at gaining a user's attention, however, they can create a user experience nightmare if implemented wrong. We review some of the best ways that popups, modals, and even slide-ins and banners can be used effectively in a way that supports your business objectives while being useful and supportive to your site visitors. We also review some thoughts about what marketers should give away versus what they should charge for when creating a customer relationship, as well as what's upcoming with Kadence products.
Once you've encouraged your site visitors to interact with your brand, it's time to get a little more personal and get them on your email list. In this episode, we talk about email marketing strategies, both from the perspective of site owners and digital marketers, but also as consumers. We discuss ways to connect with audiences in the inbox as well as how to get them to invite you into their most personal communication medium. We also review updates to Kadence Conversions and what's coming in the new version of Kadence Blocks.
Most website owners attempt to create user experiences that they would want to experience themselves, but sometimes business and/or marketing goals create experiences that drive users insane. In today's episode, Hannah, Ben and Kathy bring their grievances to The Kadence Beat, but also provide some alternative solutions that could potentially help site owners avoid pitfalls of user experience decisions while still meeting their business and marketing objectives. We also review what's next with Kadence Blocks including Meta Box support, a Show More block, and more.
Building a passionate community around your brand is a powerful part of growing your business, but it can seem daunting in the beginning and isn't without pitfalls. Hannah and Ben talk about the early days of Kadence and how a Facebook group helped support the brand's growth. We also answer a listener's question about dynamic content: what it is, when and how to use it with WordPress and Kadence.
An effective website creates an immersive experience that audiences want to revisit. What are the secrets to creating experiences that uplift your brand and sell your products? This week, Hannah, Ben, and Kathy review three sites that make impressions and unpack why these experiences worked for them. There are definitely some lessons that all site owners can learn from. We also discuss the new Kadence Google Maps Block, the WordPress performance team's new feature plugin, the Gutenberg plugin's multi-block selection capabilities and updates in WooCommerce 6.3.
Everyone's looking for the best content for their home page that engages their target audience and converts them into customers. On this episode of The Kadence Beat, we look at how to find the right content that turns site visitors into your customers on your home page by using a midwifery practice as an example. What questions do you answer, who is your target market, and how do you effectively get them to take the next step with your business. We also look at some of the latest WordPress news and what to expect in upcoming Kadence releases.
Episode 2: Multi-use Multisites and Evolving as a WordPress Freelancer
This week Ben, Hannah, and Kathy discuss the fixes in WordPress 5.9.1, the usefulness of WordPress multisite installations, how the evolution of web development requires freelancers to evolve with the needs of the market, and a security update pushed out by the WordPress team to patch a vulnerability in UpdraftPlus. We also talk about the flexibility of using Kadence plugins without necessarily using the Kadence Theme, updates forthcoming in Kadence Blocks, and the critical importance of having a strategy before developing a new website.
Welcome to episode 1 of our new podcast, The Kadence Beat. We review our goals for The Kadence Beat, what to expect with WordPress full-site editing, WooCommerce 6.3, how a German court found Google Fonts to present a GDPR issue. We also review the Lottie animation and Count up blocks, a new integration with the Restrict Content plugin, and our thoughts on the most important part of a website.