Join the event!
Kadence Amplify:
Mastering the Art of
Effective Website Creation
Thursday, March 16, 2023
Join the Kadence Amplify Event
WordPress experts from around the world will convene to share their knowledge, expertise, and maybe even a few deals for the Kadence community as a part of the Kadence Amplify event!
We have two tracks for Kadence Amplify. All sessions will be recorded and available on YouTube.
Catch the Replay of Tracks
Freshen Up Your Sales Funnels: One Install To Rule Them All
Maestro Stevens, IconicTemplates
Have you ever wanted to create different custom sales offers without spinning up another WordPress website or subscribing to another platform? Do you feel your web page performance is up-to-date and automated for "all systems go?" If this sounds anything like you, I invite you to join us for "Freshen Up Your Sales Funnels: One Install To Rule Them All." In this presentation, you'll learn how to easily create and customize a modern sales funnel with an extremely buyer-friendly experience. I'll walk you through building the offer pages, mapping the pages to a custom domain, and creating your automated checkout process. Join me in this learning session and get refreshing WordPress tips and marketing strategies to maximize your online opportunities.
Launch Profitable Membership Sites In Minutes With Kadence
Spencer Forman, WPLaunchify.com
Are you struggling for days or weeks to launch your membership site? It doesn't need to be so hard!
Join us for our upcoming event where Spencer Forman will reveal three easy-to-implement tips to help you launch a profitable membership site in minutes.
He will guide you through practical strategies for using Kadence and other tools to build engaging sales funnels, leveraging marketing automation tools, and optimizing your course content for maximum impact. With these proven tips and techniques, you'll be able to see immediate results. Don't miss out on this opportunity to take your courses to the next level with Kadence!
State of WordPress Security
Robert Rowley, Patchstack
Tune in for an overview of security trends from the last year as seen by Patchstack. Security Advocate, Robert Rowley will share insight on the biggest security concerns the WordPress ecosystem faced in 2022 and what you can do about them. This talk will have it all: From statistical analysis of security bugs being patched to highlighting unseen threats that lurk in the supply chain. Understanding the security landscape better, will empower you to make the right (secure) choices when it comes to WordPress.
WordPress Doesn't Have to Be Slow
Dustin Hyle, Iridium Hosting
In this presentation, we will discuss the common issues causing slow website speed in WordPress, and share effective strategies to boost website performance.
We'll provide insights into the tools and techniques you can use to test your website's speed, including speed test tools like GTMetrix, Webpagetest and Google's PageSpeed Insights. We'll also discuss optimization plugins like WP Rocket, WP Fastest Cache and even free options, which can help you improve website speed and performance.
Furthermore, we'll explore how to leverage the power of a content delivery network (CDN) like Cloudflare, which can improve website speed by caching content and distributing it across multiple servers around the world.
By the end of this presentation, you'll have a deeper understanding of the factors affecting website speed, the importance of Core Web Vitals, and the tools and techniques you can use to optimize your website and deliver a faster, and better user experience for your visitors.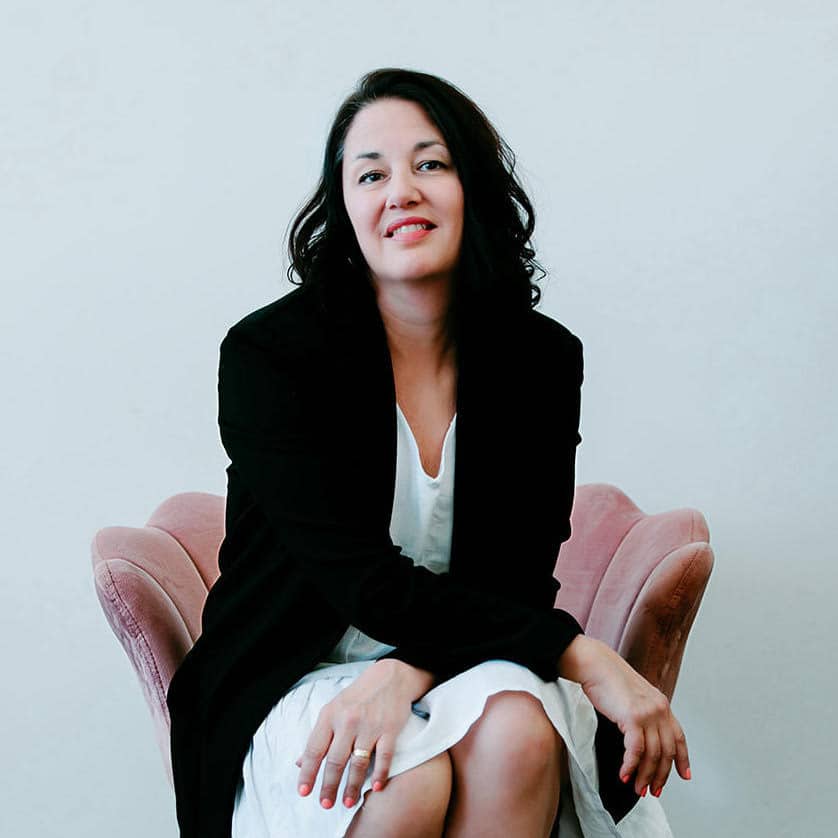 Scale Your Business Using Templates & Semi Custom Design
Melissa Love, The Marketing Fit
Have you hit the time-for-money wall and getting stuck client work, leaving you no room to scale your business? Or maybe you're ready to outsource but worry about compromising on design quality?
An experienced child theme vendor agency owner, Melissa Love will show you how to create a completely scaleable system, using Kadence templates and Kadence cloud to work with more clients, whatever their price point is, without compromising on design.
She'll walk you through the exact steps you need to take to put your own system in place and show you how to build a pricing structure around it to radically improve your revenue.
5 essentials funnels every agency needs to know to create quick wins for clients!
Adrian Tobey, Groundhogg.io
Delivering complete website + marketing + CRM projects are a huge undertaking, and can often lead to missed deadlines, impatient clients, and scope creep. But by templatizing your top marketing strategies you can create consistent results for clients as you complete their project. In this session I will show you how to productize and templatize your service offerings for CRM and my 5 essential funnel templates that will create wins for you and your clients, guaranteed.
Build a slide presentation in Kadence
Peter Ingersoll, Ingersoll Interactive
Learn how to use Kadence and a few Kadence Blocks to create a slide-deck webpage that can be used for your next presentation and immediately shared with your audience on your website.
Recently I presented "Getting Started with WordPress Accessibility" for the Hartford WordPress Meetup group. I created a page with Kadence to use instead of our normal PowerPoint slides.
In this presentation, you'll see how I built the page using Kadence and how I will use it for future presentations.
Using Your Website to Attract the Right Customers
Donna Botti, Delos Inc.
Your website looks great, but is it helping you get more customers? We live in an online world where even referrals we get look us up online, and everyone is looking for convenience in our interactions.
Your website can be a pretty brochure, or it can help more customers want to do business with you. In this session we look at the must have elements in creating a website that gets results.
How to Build Websites 10X Faster Using Wireframe Templates
Jake Pfohl, StartBlogging101
In this presentation, you'll learn how to use wireframe templates to build websites 10x faster. This includes your entire website – landing pages, blog posts, footers, and even your sidebar. Not only will your site be lightning-fast and beautifully designed, but it will also be conversion-focused so you can drastically increase revenue and grow your business. You won't want to miss this!
Reach More People: Make Your Site Accessible
Bet Hannon, AccessiCart
If you have not already started to hear about website accessibility, you probably will soon. Many countries have laws or regulations (like ADA in the US) that seek to give people with disabilities equal access to websites as well as brick-and-mortar locations.
In this non-technical presentation, Bet Hannon, CEO of AccessiCart, will introduce website accessibility, describe the current landscape of predatory lawsuits and what you can do (and not do) to protect your business, outline ROI reasons beyond getting sued for making your site accessible, and offer some practical tips for making progress with accessibility.
Leveraging Kadence for SEO
Dylan Howell, Fuel Your Photos
Kadence is an ecosystem that can really set your business up for good performance when it comes to search engine optimization. In this presentation, we will go into detail on our Kadence-specific tips for building a WordPress site that will rank well for local and broad topics.
After working on thousands of photography sites and building and migrating many of those to Kadence, I've got numerous methods that have worked well. I'll share some of the ones that have worked best with specific examples so you, too, can build sites that rank well in the search engine result pages.
So You Want to Start a Podcast…
Michelle Frechette, StellarWP
That's what I thought to myself back in 2019 when I launched WPCoffeeTalk. I learned by doing. (Which means I learned by making a LOT of mistakes.)
Since then I've launched a few more podcasts, guested on even more, and co-host a few, too. Launching a podcast is amazing, but there's a lot you need to take into consideration, and a lot of questions to ask yourself when you get started.
Join me for a session to learn what to do, and what not to do, when you decide it's time to become a podcaster to support your brand.
4 PM EDT | 1 PM PDT
The Future of Building with Blocks
Ben Ritner, Founder, KadenceWP
Building with Kadence Blocks has changed a lot since I started Kadence years ago. And now, we're at the start of even more innovation in the WordPress space. With the release of Kadence Blocks 3.0, we're ready to start bringing even more powerful tools to Kadence. Join me for a look at what's next with Kadence and some thoughts on where WordPress is taking us next.