Creating a Homepage with Ascend Free
Step 1
Create a new page and call it "Home" (or whatever you like).


  [space_20]
[hr style="line" size="1px"]
Step 2
Set that page as your front page in Settings > Reading. If you do not want a static page as your homepage you can choose to set your homepage as the latest posts page.


  [space_20]
[hr style="line" size="1px"]
Step 3
Navigate to Theme Options > Homepage Header and choose and create a header for your home page. Or select none. If using Page Title you will see an option to enable typed text. See example here.

[hr style="line" size="1px"]
*To learn more about header styles see here.
Step 4
Navigate to Theme Options > Home Page Layout.
Choose if you want to have a sidebar on your page. If so, select a sidebar to use (you can create sidebars from Theme Options > Misc Settings and add content from Appearance > Widgets).
Enable the modules you want and organize them by dragging and dropping. In order to display either your static page or latest posts page (Settings > Reading) be sure to enable Page Content.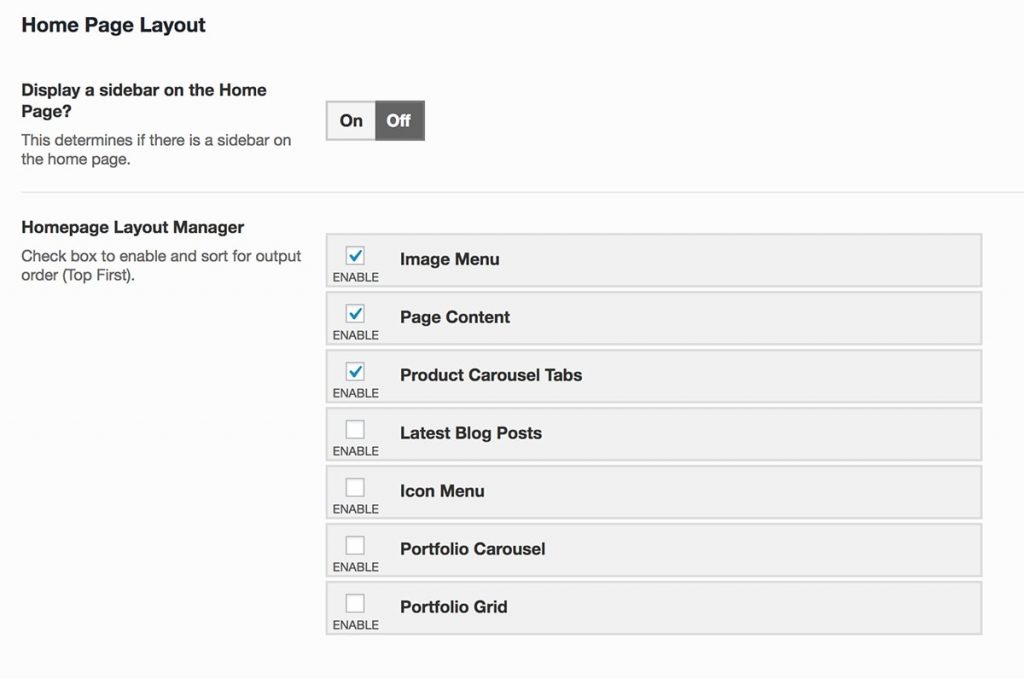 In the dropdown menu under Home Page Layout you can click the modules you have enabled and edit its settings.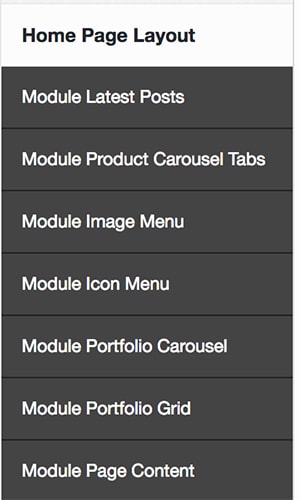 [hr style="line" size="1px"]
[hr style="line" size="1px"]
Step 5
Using Pagebuilder by siteorigin is a great way to manage your home page (and other pages). You can create full width content areas as well as unique custom columns layouts.
First make sure you have the plugin installed (premium users can go to Appearance > Theme Plugins).
If setting your homepage as a static page, make sure "page content" is enabled in the Homepage Layout Manager.
Navigate to the page you first created in step 1 and edit.
On the page click the "page builder" tab and you can start creating.
For more on page builder see this tutorial.