How to Make Money by Blogging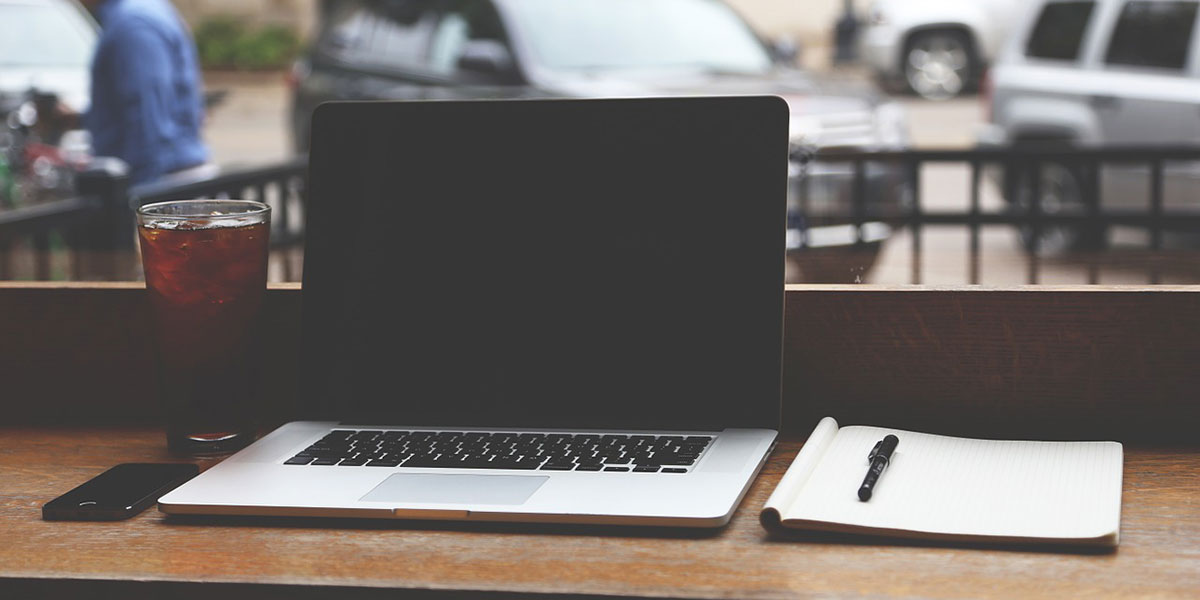 Can This Work?
Imagine what life would be like if you could work from home getting paid to do what you love? It sounds like a dream, right? Sitting at your kitchen table with simply your computer, your thoughts and a good cup of coffee. And then getting paid on top of that! The question is, how does this dream become a reality?

I would like to start by saying that this can actually be done. However, it would be a lie if I told you it was an easy process. Starting a professional blog is kind of like starting a small business. It will require hours of research and endless resources. Many who are now making money from their blogs said it took months (and longer for some) before they started seeing a steady flow of income. And even then, it wasn't  much. If you're looking for fast cash this probably isn't the route for you. I hate to start off this post on a discouraging note, but it is important that the facts are laid out so we might as well get them out now. You don't need me to tell you that blogging has become more and more competitive. There are millions of active blogs currently available on the web. If you want your blog to stand out it's going to take a lot more than a weekly post.
Now that I've officially scared you away from this crazy professional blogging world, please allow me to pull you back in. Of the millions of bloggers out there roughly 60% spend 3 hours or less working on their blog per week. For most, it is merely a hobby or a way to release their thoughts. After all, when you think of ways to make money blogging isn't typically the first thing to enter your mind. But, it can be done. There are currently tens of thousands of bloggers who are bringing in income from their sites, and who's to say you can't be one of them?  Below we've provided some helpful tips and tools to help you bring in money with your blog.
Bringing in Traffic
SEO
Search engine optimization works to bring in traffic from the organic, free, natural or editorial search engine results. It is one of the best ways to bring people to your site, and it's free! We personally love Yoast. But feel free to explore for yourself and see what works the best for you.
Social Media
People love our social world. Chances are someone is not going to check your blog every single day, but they will check their facebook, twitter, Instagram and so on. So if you get your name out across social media (shares, comments, tweets, pictures, etc.) that will bring in more and more people to your site. Keep in mind that when posting you have a small window to attract someone's attention. If you post a boring status that says something like "Read my latest blog post on art" that isn't going to entice a large crowd. But if you share your post with a killer featured image that grabs attention and an excerpt that beautifully sums up your post in an inviting, intriguing way then people won't be able to resist from clicking on the post and entering into your site.
Interacting
Jumping into the blogging community is a vital part of making this work. You can't have your own little blog in the corner and expect it to pay the bills. Reaching out to other bloggers is crucial. Whether it's commenting on their posts or sending them an email. Be creative! No one will respond to a cookie-cutter comment. Make it personal and be genuine!
YouTube
Youtube has become a huge asset for bringing in people to their sites. Whether you've got a make-up tutorial or a video from a sweet surf session, post it! And be sure to add the link to your site at a place where it is clear and easy to see. You never know who will grab a hold of your video. The more people who watch it, the more people who will visit your site.
Google Analytics
Tons of people waste far too much money and time in specific marketing areas trying to bring in traffic not knowing if what they're doing is actually going to work. Google analytics is a great tool for finding out what's working best and bringing in the most people! It works by generating detailed statistics about the traffic of your site. See here to get started.
Where the Money Comes From
Digital Marketing
One of the best and easiest ways to bring in money from your site is by promoting affiliate products. The way it works is you promote a product on your site, if the product is purchased through the link you provided then you get the commission! Say you have a blog on skin care. It probably wouldn't do you any good to promote men's clothing. But if you promote your favorite face wash or lotions and talk about the change they've made in your life then your readers won't be able to refuse. People will try anything if they know it works for someone else. Promote what works for you and sell your readers on that! Not only are you supporting your favorite products, but you're supporting yourself. There are lots of sites to go through in doing this, but we think ClickBank is a good place to start.
Google Adsense
Adsense works by displaying targeted ads alongside your site's content. It's a simple way to show relevant, customizable ads that your readers will actually be interested in. The amount of clicks on the ads determines the amount of cash-flow to you. Plus it's free! Get started here.
Chitika
Another great ad resource is Chitika. It works in a similar way as Adsense in that it focuses on what your readers want to see, rather than random ads that apply to no one. Check out their site here.
Selling Product
Who says you can't transform your blog into an online shop? Whether you have one product or hundreds, you can't go wrong offering them to the world! Woocommerce makes this easy. If you don't have products it probably isn't a bad idea to create them. Everyone loves merchandise and lucky for you there are hundreds of sites out there that allow you to create and purchase your own custom products. Another option is to write an E-book. Offer a free version on your site that will entice the reader enough to buy the premium. Hey, we never said this was easy work!
Dive In
Making money with your blog is no easy task, but it can be done. Keep in mind that it is a job and it is required that you put your hours in. Our advice? Dive in. I'm not saying quit your day job just yet, but to really make money you have to be fully committed. Remember, you are fully capable. Go into this with confidence totally expecting to succeed. Don't get discouraged. Like most everything, it takes time and dedication. Best of luck, bloggers!