Why Your Business Needs a Blog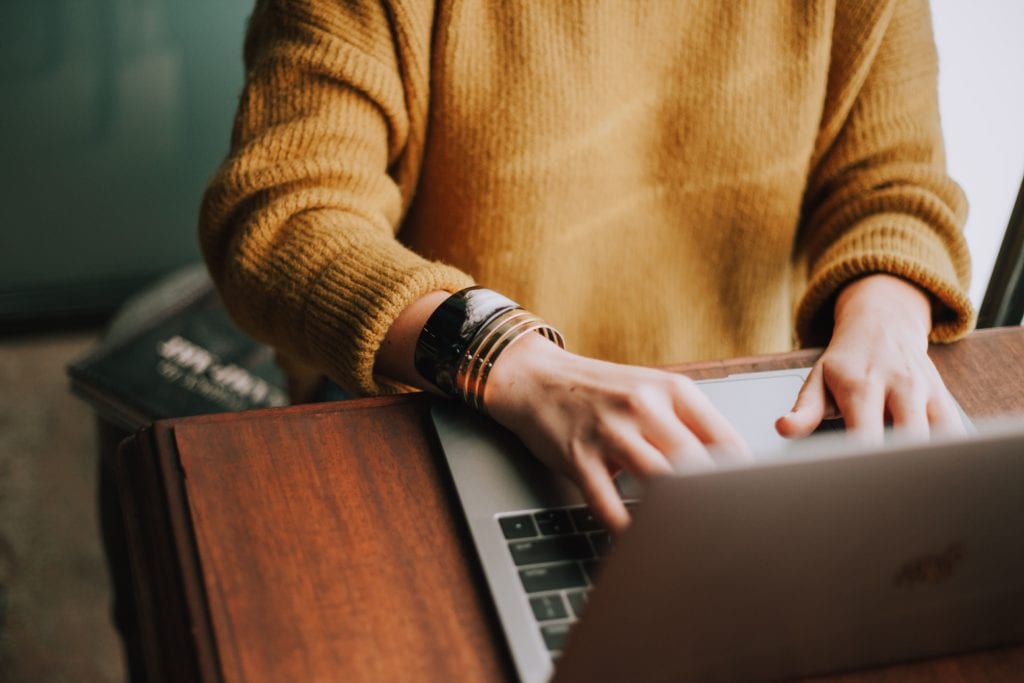 In the world of business you have to always be thinking about ways to get ahead of the curve. Believe it or not, blogging can be an incredible way to do this. Blogs originally started as a bit of a niche hobby. But then the interests of enthusiasts and pundits demonstrated how blogging could actually help businesses succeed in their efforts to be noticed by search engines and prospective customers. Blogging is now a powerhouse for building and running a successful business.
What is Business Blogging?
Blogging for business is a powerful means for building your brand and establishing your company as a leader. Business blogging provides an outlet to communicate product value and benefits to your customers. Through regular blogging, you can share valuable insights not only about your customers' pain points and how your product solves them, but you can also establish your business and leadership as thought leaders in your market.
Business blogging has become an integral part of any marketing strategy because it helps businesses establish credibility and trust with customers and prospects.
Benefits of Business Blogging
Let's be real. Sitting down and writing blog posts is typically one of the last things people want to do when they're busy growing a business. But when you weigh the benefits, it's hard to deny the value that a blog can bring to your business. We'll highlight a few.
1. Reach new customers
When you blog regularly about topics related to your business, potential clients will find your blog through search engines like Google and Bing (yes, Bing is still a thing). If they like what they see on your site, they'll subscribe to receive updates by email or even through an RSS feed, allowing them to follow along as you publish new posts.
Social media posts and paid ads are viable options for reaching new customers, but the traffic they generate needs to learn more about you and your business. People need to connect with you before they can consider buying your product. A blog gives you a platform where the audience can understand what your company does and how it can help solve their problems, and thus, creates an outlet for connection and building trust.
Another way to reach new customers through your blog is by staying up to date on the happenings in your industry. By responding quickly to current events or new trends, you're getting to show your relevance and expand your reach through your valuable insight.
2. Blogging helps convert traffic into leads
It's not enough just to get people to visit your website; you need them to take action once they get there. Blogging helps by allowing you to create engaging content that encourages people to get behind what you're doing. As they explore, learn, and find viable solutions on your blog, they will bypass any form of skepticism they may have and start seeing you as a source of help. The value you offer them through your posts will do the marketing for you.
So how do you really convert blog traffic into leads and customers? Let's talk about a few ways…
Include a bold call to action
You may have heard that you should never make your call to action (CTA) stand out too much on your page. But if your CTA is not in plain sight, people might not even notice it. That's why it's so important to include a bold CTA in your post — especially one that stands out from the rest of the content on the page.
Using the Kadence Advanced Button Block is a quick and easy way to create a button that stands out from everything else on the page.
Give something of value away for free
Who doesn't love free?? If you want more people to subscribe to your email list, give them something of value for free — like an ebook — before asking them for their email address. Free ebooks are a great way to help people learn more about your business and build trust with potential customers.
Of course it doesn't have to be an ebook, but let it be something that creates value for prospective customers! A free toolkit, a free demo, a free postcard – you name it! Giving a small gift or free item to say "thank you for subscribing" goes a long way.
Using Kadence Conversions is great for something like this. You can add your free offer in a well-timed modal/popup or slide-in at the perfect time to deepen connections with your readers.
3. Blogging builds authority and trust for your business
Blogging is a great way to establish your expertise in your industry, which can help build trust with potential customers. A blog also provides an opportunity to show off the knowledge and expertise of your team members so that other people might want to hire you or refer you to their colleagues.
Blogging allows you to position yourself as an expert by explaining the various aspects of the products or services you offer and how they can be helpful to people in your field. Readers will be able to pick up on whether or not you really know your trade, and are not only concerned with making a sale. This sets your readers up for turning to your blog when they want to learn more or find a solution to a problem. This interaction builds trust, creating a solid customer base for your business.
Breaking it down, in order to create credibility in your blog there's a few steps to follow:
Create relevant and quality content
People want to read information that's interesting and useful to them, so make sure that the content on your blog is relevant to what they're looking for when they visit your site. It also needs to be well-written and easy to understand — readers won't return if they're not enjoying reading what you've posted.
Post frequently and consistently
If you don't post regularly enough, people won't know when new content will be available or how often they should check back for updates. Posting regularly keeps people coming back for more content and helps them remember who you are and why they should trust what you have to say.
Integrate customers' reviews in your blog posts
When it comes time for people to decide whether or not they want to work with a company or buy its products/services, many turn first to customer reviews online because these evaluations can help them decide whether to trust the product. Include reviews in your blog posts to boost credibility. The Kadence Testimonial Block makes adding testimonials to any page or blog post on your site incredibly easy.
4. Blogging opens up networking opportunities
Blogging allows you to connect with other industry experts and professionals from around the world who may be able to help you grow your business or offer valuable advice on how to improve it further.
If you write thoughtful posts that address common problems faced by businesses in your field, other experts may reach out to you for advice or guidance on topics where they need more information. Blogging also allows you to connect with other bloggers who have similar interests.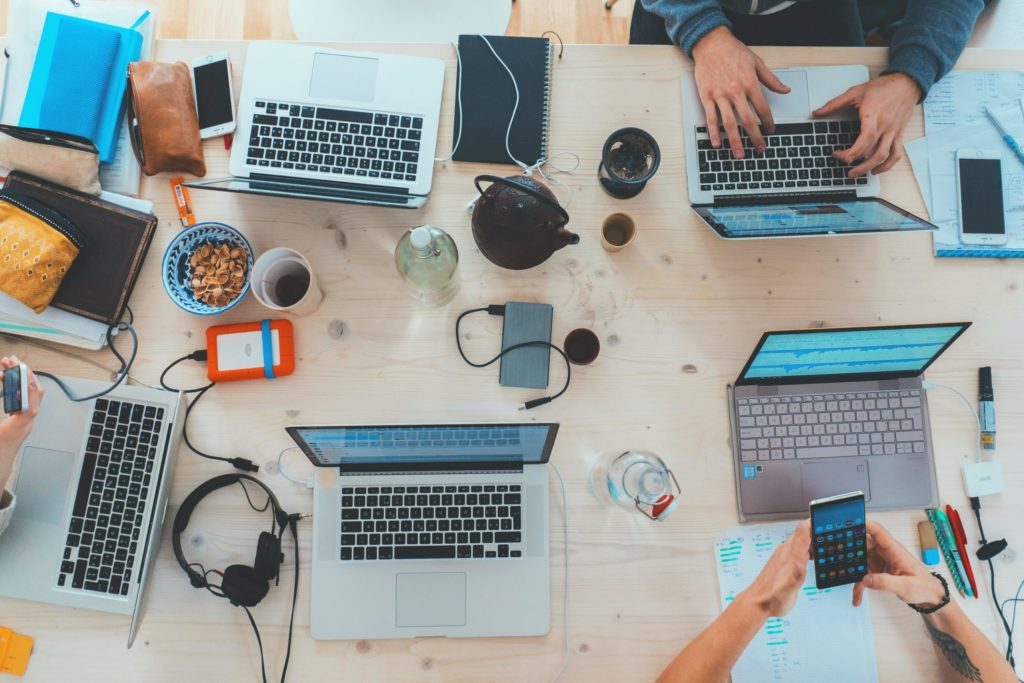 Here are some tips on how you can use your blog as a networking tool:
Exchange guest posts with other bloggers in related fields
Use social media tools such as Hootsuite or Buffer to schedule tweets about new blog posts at optimal times
Include links to resources relevant to your blog post's content
Join relevant online communities such as Facebook and LinkedIn where you can share your posts
These social media sites are great places to share links to your blog posts so that people can easily find them. When visitors click through these sites, they will see that other people are reading the same content on their screens simultaneously — which could make them feel like they're part of a group or community.
5. Blogging makes your social media marketing easier
You can only explain so much in a single social media post. Social media platforms are known for small chunks of content, which are easily readable and off any complexities. If you need to dive into deeper details of a product or service, you need a different platform. You only need to introduce a topic on social media and give your audience a link where they can learn.
You won't have to bore them with excess details, which they might find difficult to follow due to the "skimming nature" of social media. Instead, they can follow a link to learn more on the topic on a more reader-friendly platform — your blog.
Your blog and social media platforms can complement each other to give a very fruitful marketing campaign. Social media posts are easy to share, and with blog content links, they are more informative and carry higher convincing power than linking to your product pages.
Linking social media posts to your product pages may appear too pushy and paint a dire picture of your business. Instead, the links to your products should come in your blog posts in a natural and "non-pushy" way to keep the customer engaged.
You don't need to plan and brainstorm the content to post on your socials, as the blog is there to guide you. You only need to pick a topic you've already written on and share a catchy snippet of it to get the conversation going. This way, your social media marketing efforts are seamless and well-targeted.
6. Blogging boosts SEO
By now, you should be well aware of how vital rankings are on any search engine. They give incomparable visibility and findability to high-end prospects who can easily turn to your customers. This findability is a significant boost, especially for small businesses with limited budgets to push campaigns.
Regardless of how well your product pages are crafted and optimized, they'll most likely never appear near the top results on Google. That's because Google ranks pages by their 'authority.' Let me explain. For a page to rank on Google, it must have numerous inbound links from other relevant websites. Websites can only link to your blog's high-value content, not your product pages.
It's important for me to mention that not all links carry the same weight. Links from highly respected sites such as .edu or newspaper sites are much more valuable than links from poorly maintained personal blogs. These links will significantly impact your ranking, as they add more credibility to your content.
Therefore, to attract top-quality links that boost your authority, you need to publish killer content on your blog that other more prominent websites can organically link to and that people find valuable enough to share.
You should refrain from "black-hat" SEO tactics as they can only get your site so high before Google penalizes you. What I mean by that is any tactics that involve building spammy backlinks to your site to boost rankings. Google can easily spot such and scrap your site's indexing which can be a massive blow to your business.
7. Blogging builds your brand and company voice
The final business blogging benefit I will leave you with involves your brand voice. A brand voice is the personality of your brand. It's the essence of your business, told through words. A brand voice is what makes your business unique from a vast pool of other companies that offer similar services as you. By creating content that speaks directly to your audience, you develop an identity that speaks for itself — one that sets you apart from everyone else who wants attention from potential clients or employers.
Your blog will become synonymous with who you are as a person, whether through your writing style or the topics you choose to cover. This is your brand voice. It establishes a unique sense of values and principles that your business stands for, and that's exactly what you want for your business. You want people to identify your business with a specific tone or feeling.
With a blog, you can maintain a particular tone all through your posts to establish a brand signature voice for your brand. The style, however, has to be parallel with your target audience.
It can help you connect with customers on a deeper level by making them feel as if they know you and trust you because they feel like they know you personally.
At Kadence, creating our brand voice has been a huge deal. We never wanted to be some behind the curtain face that no one knew how to relate to. We've wanted to show that we're real humans who do real things and we genuinely want to help you build incredible websites. Choosing this route has allowed us to create authentic connections with our audience that we wouldn't trade for anything.
Tips for Creating a Successful Business Blog
We all love some good practicals, right? Here are some helpful insights on how to get started with business blogging:
Establish the goals of your company's blog
What do you want to achieve with your business blog? Do you want to boost sales, increase customer loyalty and engagement, improve your search engine ranking, or all of the above?
Defining your aims will guide you on the type of content you need to create to achieve your intended goal.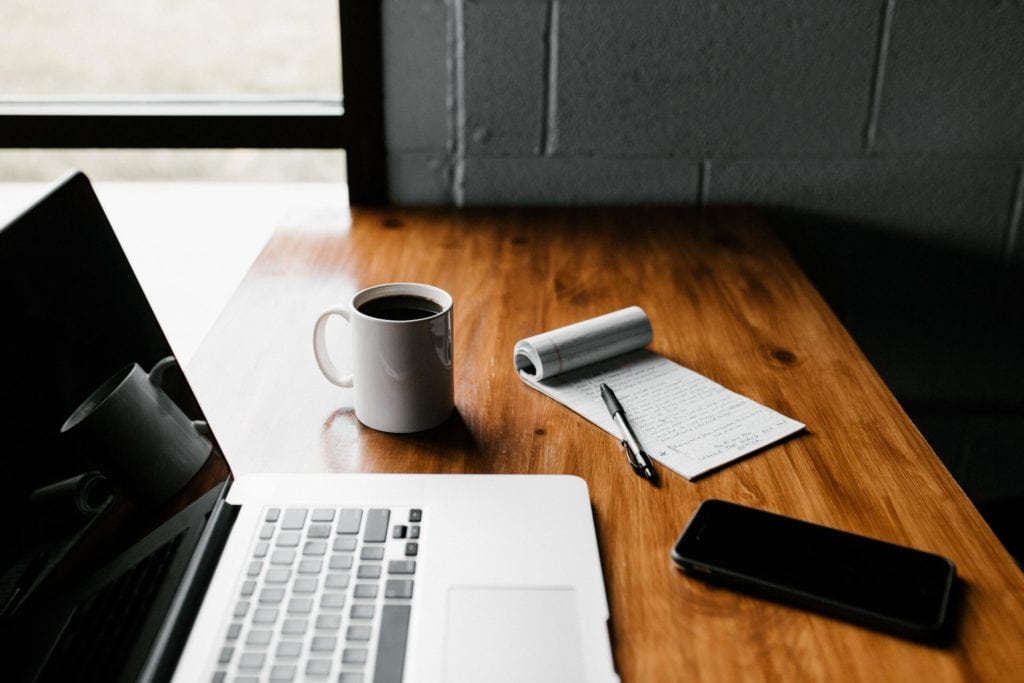 Define your audience
Who are you trying to reach with your blog? Potential customers? Current customers? Future customers? All three?
How can you ensure that the content on your blog is relevant to them and will help them in some way? The easiest way to do this is by defining who they are and what problems they have.
Once you've answered these questions, you'll better understand how to speak to them and what topics to cover in future posts.
Knowing who you're writing for is critical when crafting content that resonates with your target audience. Define what you expect, what they want, and what you can offer. Also, think of the unique offers you can provide them with that very few or no other people are offering, this way you stand out.
Decide what to write about
Now that you know your audience and what they need from you, it's time to start thinking about what kind of content will help them meet their goals. If there are any gaps in their knowledge or resources that could help them along the way, fill them with helpful information that doesn't sound too salesy or promotional (remember: this is supposed to be valuable content).
You need to determine what kind of content will resonate with them and help them solve their problems. This could include how-to guides, product reviews, industry news, or anything else that would be relevant and helpful for those visiting your site.
Create an editorial calendar
Once you know what kind of topics you want to publish regularly (and how often), create an editorial calendar that includes all of these topics.
You should plan out when each article will be published so that there's always something new for readers to check out each time they visit your site.
Kadence Helps you Start Blogging
To sum it all up, you should be blogging, and Kadence with WordPress are the perfect tools to help you get started. With a wide array of starter templates, adding a blog to your business site is simple. Whether you're just getting started with a starter template, or redesigning your site using the Kadence Design Library, you'll find everything you need to get your business blog up and connecting with prospective customers.
The world of business is ever-changing and growing. If you are a business, whatever type, you should have a blog to keep up with it all. Business blogging is an incredible platform to share information, keep up to date with customers, and increase brand identity. Not only that, but it can be invaluable in gaining customer loyalty, trust, and connection. And let's face it, we all could use a little more connection.
When you're just getting started, the Kadence Essentials Bundle is a perfect way to create a unique blog. You get all that Kadence Pro offers, including Animate on Scroll and Custom Icons, and you can even access the unique Pro Starter Templates. And, if you're looking to go even deeper, the Kadence Full Bundle has everything you need to build a fully functional, sales oriented site. You get everything in the Essentials Bundle, and so much more.