Kadence Pricing Table
Create beautiful pricing tables that quickly demonstrate value and convert browsers to customers.
Kadence Pricing Table is a powerful plugin that allows you to quickly create pricing tables. Choose between the Kadence template importer or starting building pricing tables from scratch. Choose as many columns and rows as you need and customize every aspect of your pricing table, from colors to fonts. The Kadence Pricing Table plugin provides all the control customization you could ever need, along with extras like highlighting a column as a "featured" element. You can even add animation as your pricing table loads. Price differentiation with clear value propositions are a perfect way to help customers make quick buying decisions, and the Kadence Pricing Table plugin does all you need to do so.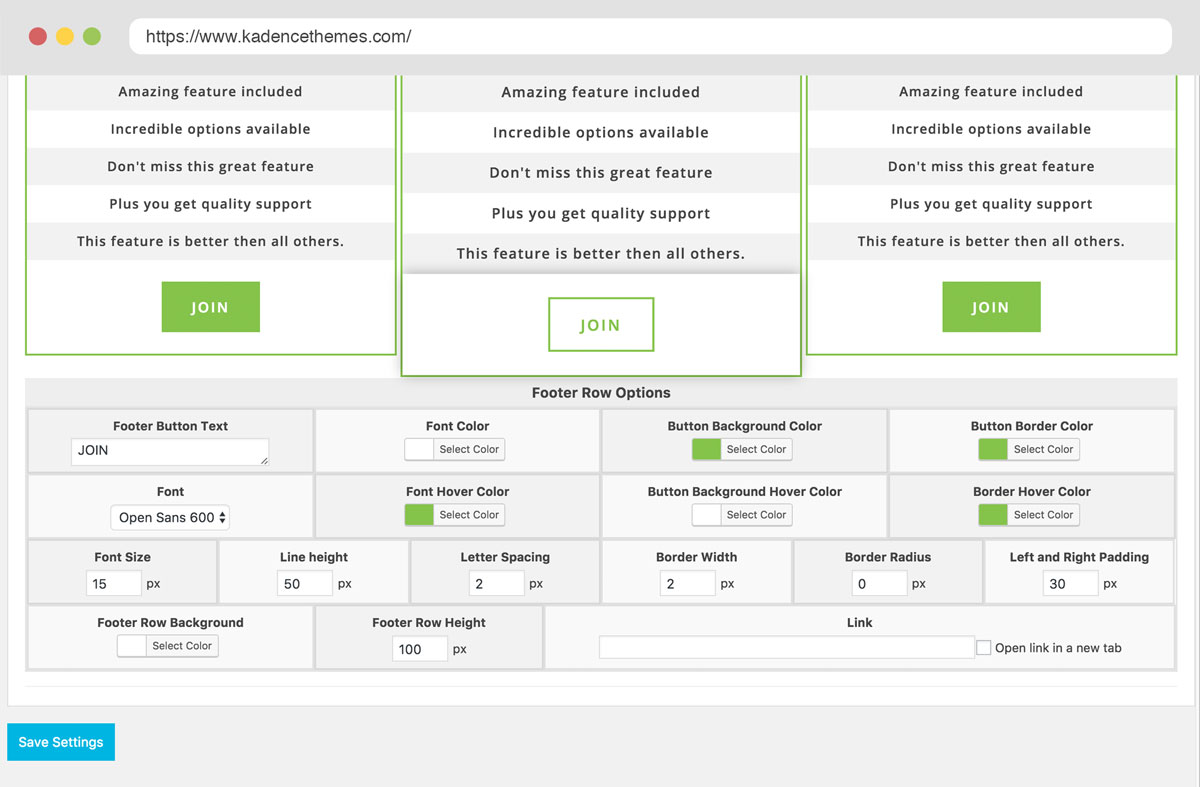 Customize Everything
With Kadence Pricing Table, you can just click on any section and edit everything from text, colors, fonts to the section size and background.
Demo Example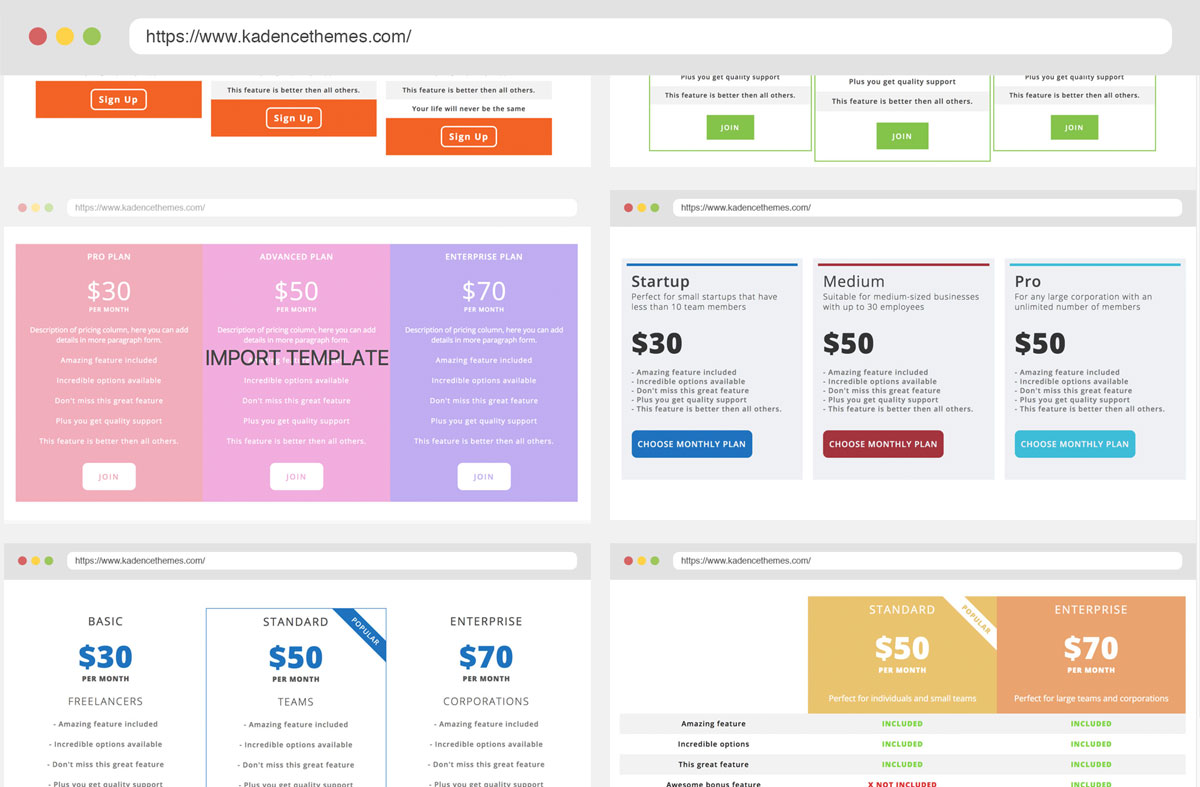 One-Click Template Importer
We've made it really easy to get started with a pricing table by including a template import button right in the plugin that allows you to start with a unique style that you can adjust without having to start from scratch.
Demo Example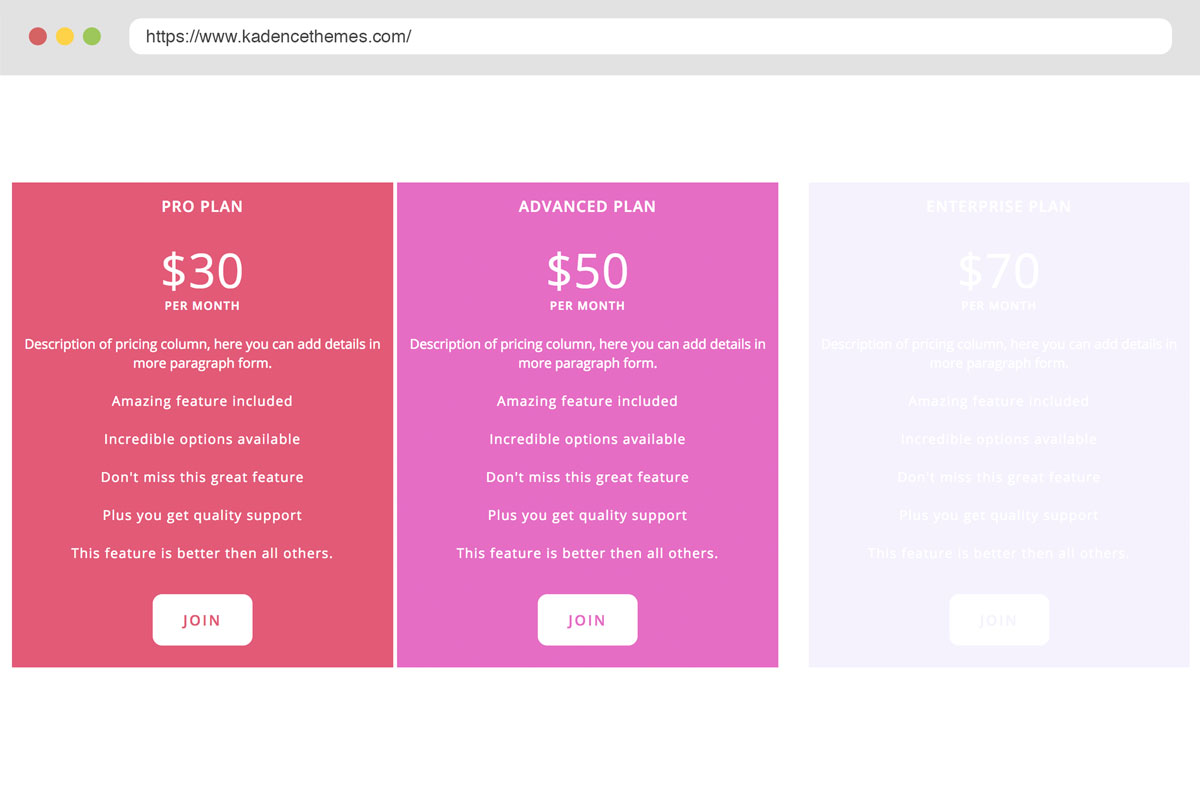 Beautiful Animation Options
In each pricing table you create with Kadence Pricing Table, choose hover and animate-in options that make your pricing table stand out and demonstrate your offering's value.
Demo Example
More Features:
Responsive Design
Each table breaks down into single columns for mobile phones.

Translation Ready
This plugin can be easily translated into any language.

Five Star Support
Kadence support is available to help you get more out of our products.

Works with any Theme
We code our plugins to WordPress standards to allow you to work with any theme, not just ours.

Kadence Pricing Table Reviews
Comparison with Kadence Bundles
ALL UPCOMING THEMES AND PLUGINS