Introducing the Niche News Starter Template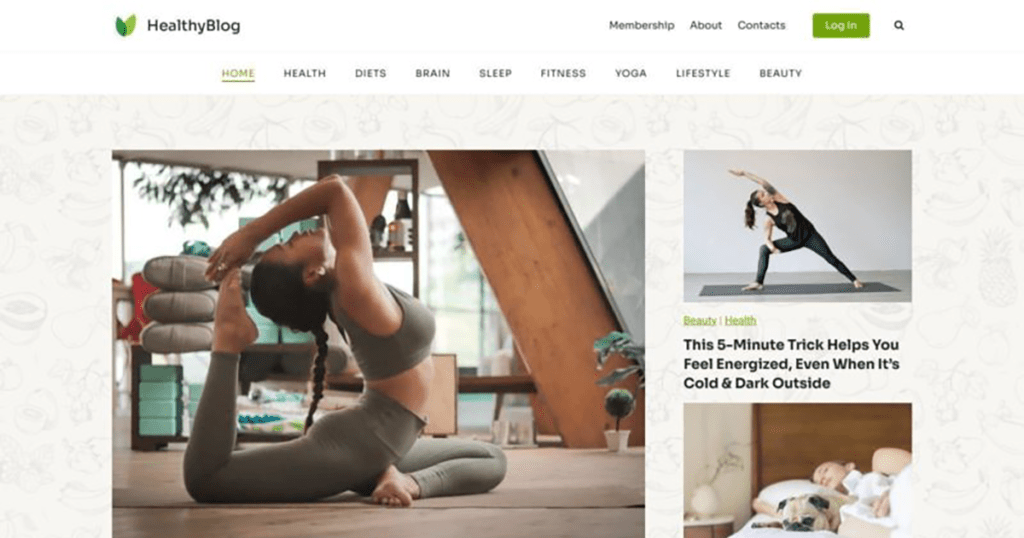 The Kadence team is excited to introduce you to the latest PRO starter template in the Kadence collection of starter sites: Niche News. If you're looking to create a perfect foundation for a niche news site with a membership option, then the Niche News starter template from Kadence has everything you need to get started.
Combined with two other starter templates added this week, Niche News is a part of an ever-growing collection of news ways to start publishing online. While the Niche News starter template focuses on health and wellness blogging and membership, this starter site template has everything you need to get started with nearly any niche site.
What the Niche News starter template includes
The great thing about Kadence Starter Site Templates is that your dream becomes reality so much more quickly than with any other templating options. While there is plenty of starter site content in the health and fitness niche, you can easily choose to not import the sample content and just start with the blank canvas of Niche News.
Looking to apply your own brand colors and personality? You can easily do so using the WordPress customizer. Get started with any of our sample color palettes and choose the fonts that fit with your look and feel, then customize further after installation.
The Niche News starter template includes:
Eight pages to get started with your site & Restrict Content for membership
Twenty health-focused blog posts for news content
A collection of royalty free images in the health and wellness space
Ready-to-go post categorization used for primary menu navigation
Requirements
This is a Kadence PRO starter template, which means you must have a Pro license from Kadence in order to install and get your new Niche News blog started. This starter template also requires the free Restrict Content plugin. You won't need to install Restrict Content, the Kadence Starter Template plugin will do that for you.
Kadence Blocks
Kadence Block Pro
Kadence Pro
Restrict Content
Getting started with a single page
If you're looking to only import a single page, there are a number of pages you can choose from. Choose the Home, About, Contact or Register pages to import to your current site.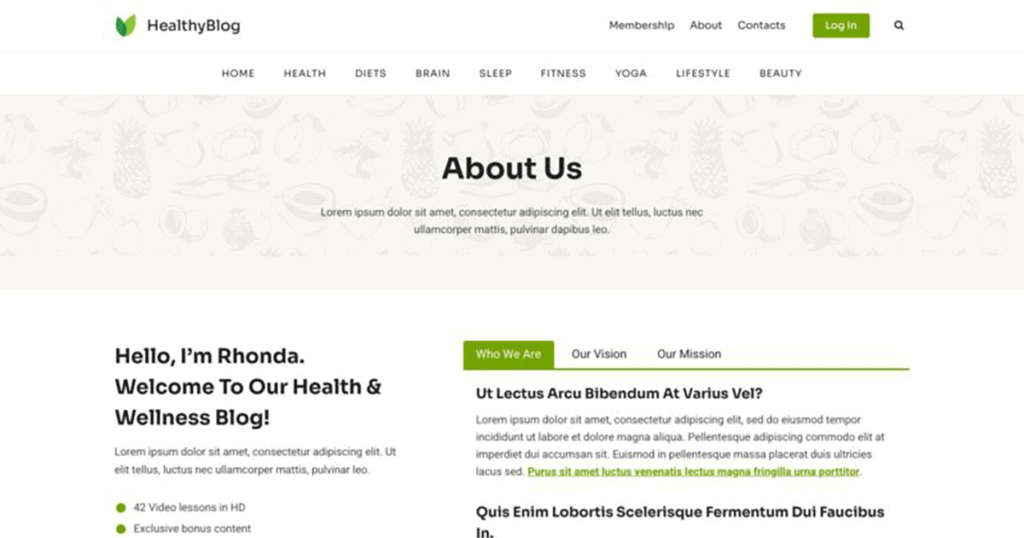 Getting started with the entire Starter Site Template
First, you'll need a WordPress site. We recommend starting with a new, empty WordPress site to ensure you're not overwriting any previous styling.
If you haven't set up the Kadence theme, the Kadence Theme Pro Plugin, Kadence Blocks, and the Kadence Blocks plugin, we recommend doing that first. The Kadence Starter Template plugin will ensure Restrict Content is installed for you.
Because this starter template is an exclusive to Kadence Pro users, we recommend you get either the Essential Bundle or Full Bundle. Amongst other tools, the Full Bundle includes Kadence Conversions, an amazing tool to help you create banners, slide-ins, and popups using the block editor.
Once you've installed Kadence Theme, the Kadence Pro plugin, and Kadence Blocks Pro, navigate to Appearance > Kadence in your WordPress Admin dashboard.
From the Kadence menu, navigate to the Starter Templates tab.
If you're new to Starter Templates, click the Activate Starter Templates button. Kadence will handle installing the Kadence Starter Templates plugin. You'll see the library of Starter Templates now available on this page.
If you already have the Kadence Starter Templates plugin activated, be sure to click the Refresh icon at the top of the Kadence > Starter Templates tab to ensure you've got the many new starter templates in your plugin.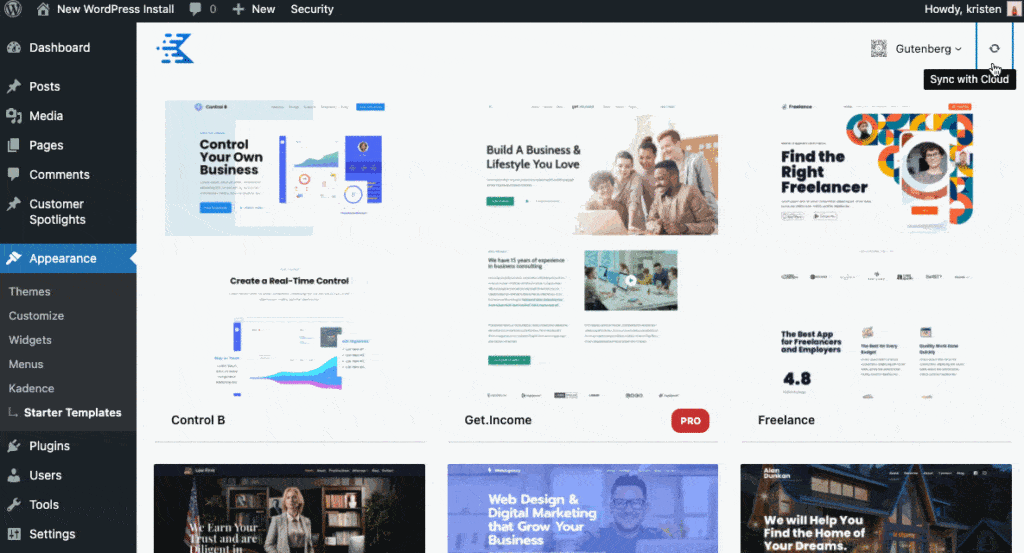 You can then select a Single Page or the Full Site.
Please Note: Full site importing is intended for new/empty sites with no content. Your site customizer settings, widgets, menus will all be overridden when you import a full site Kadence Starter Template.
Customizing the Niche News Starter Template
To make the Niche News Starter Template your own, start customizing the starter template using the WordPress customizer. We recommend the following customizations:
Add your own logo to the site. Head to the WordPress Customizer and choose "General." Once there, click Logo to upload your own brand's logo. In the same area in the customizer, set your Site Title and Tag Line.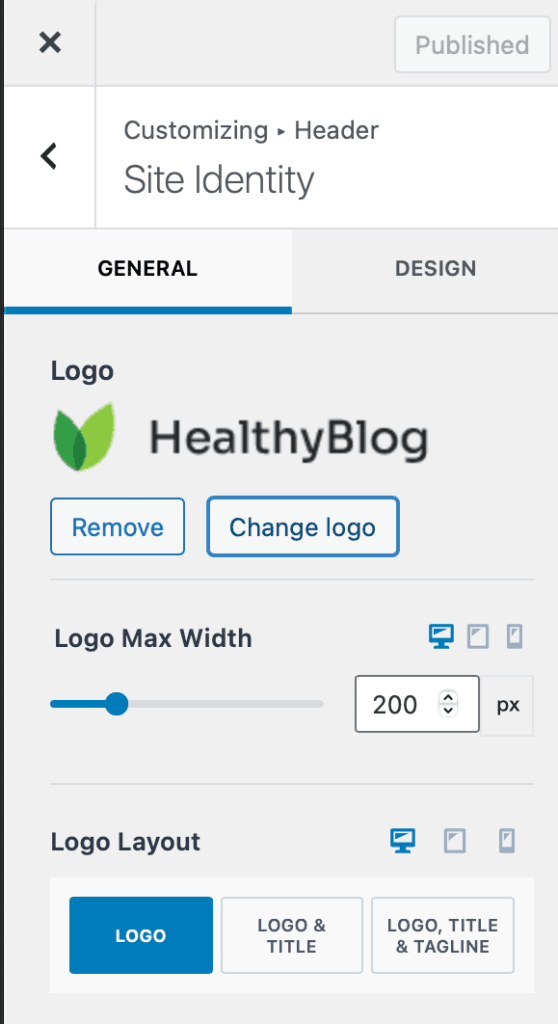 For the menu items, head to Posts > Categories and rename the categories for your own brand's organization.
Head to Restrict > Membership Levels to start setting up your desired membership types. You can find more documentation on how to establish membership levels and get started with Restrict Content on the Restrict Content Pro official website.
Kadence Bundles help you succeed
This Niche News PRO starter template is a new and unique WordPress site template you won't find anywhere else. You can only get this starter template with either the Essential Bundle or Full Bundle. All of our purchases come with a 30-day money-back guarantee, no questions asked!