The advanced Image block allows you to add an image that can be highly customized.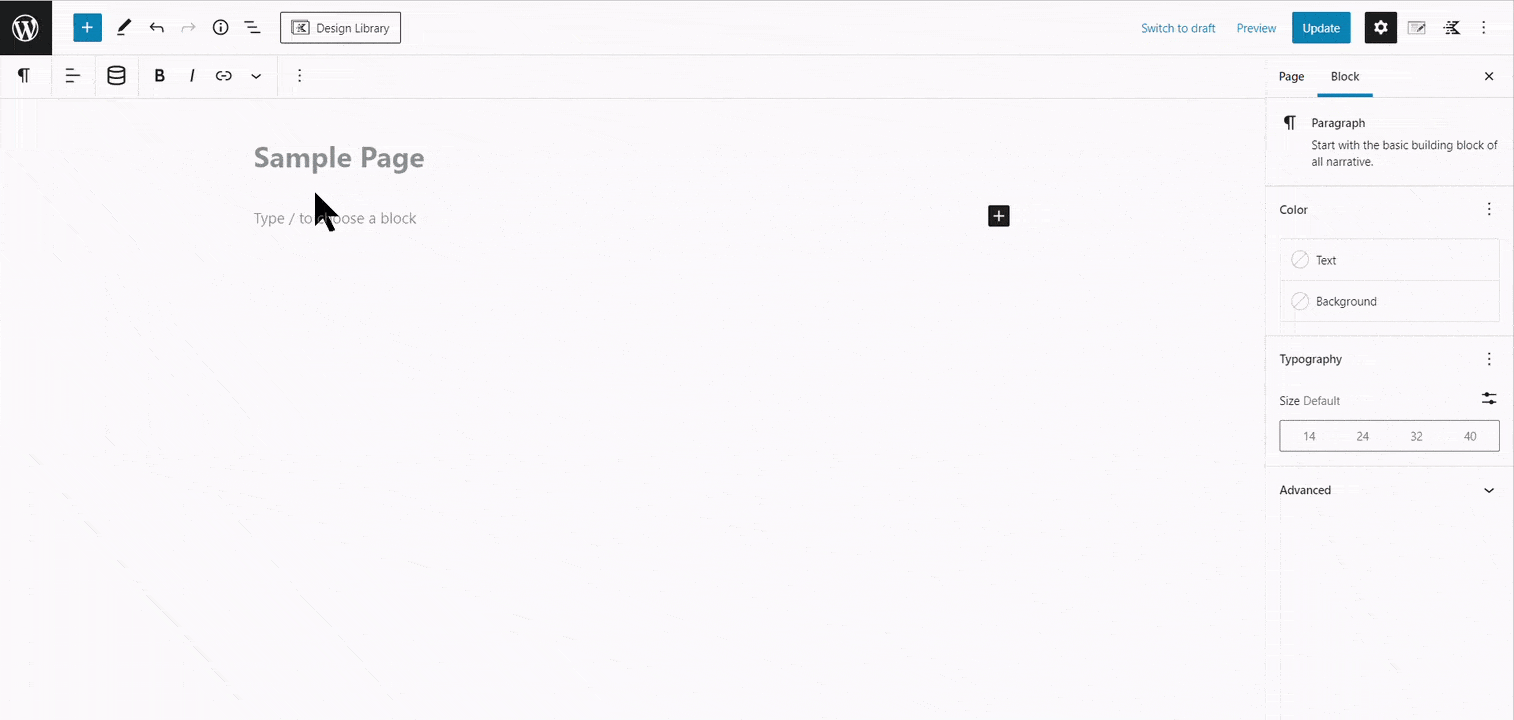 Settings
There are several sections of settings to configure the image. These settings allow you to adjust the photo size, padding, and margin and add a mask.
Image Settings
Using the Image settings tab, you can change your image, select the file size, use a fixed ratio, set the max image width, and add an alternate text along with a title attribute. If you have Kadence Blocks Pro, you can also enable a dynamic image. Set the Image File Size to full if you want to play a gif file.
Spacing / Border Settings
The Spacing Settings section lets you set padding and margin for the image block. You can individually adjust these settings for desktop, tablet, and mobile devices.
Mask Settings
The Advanced Image block allows you to add mask settings. Mask settings let you set a mask that covers the image and adds a great design touch to your content. Several masks are available by default, and you can add a custom mask.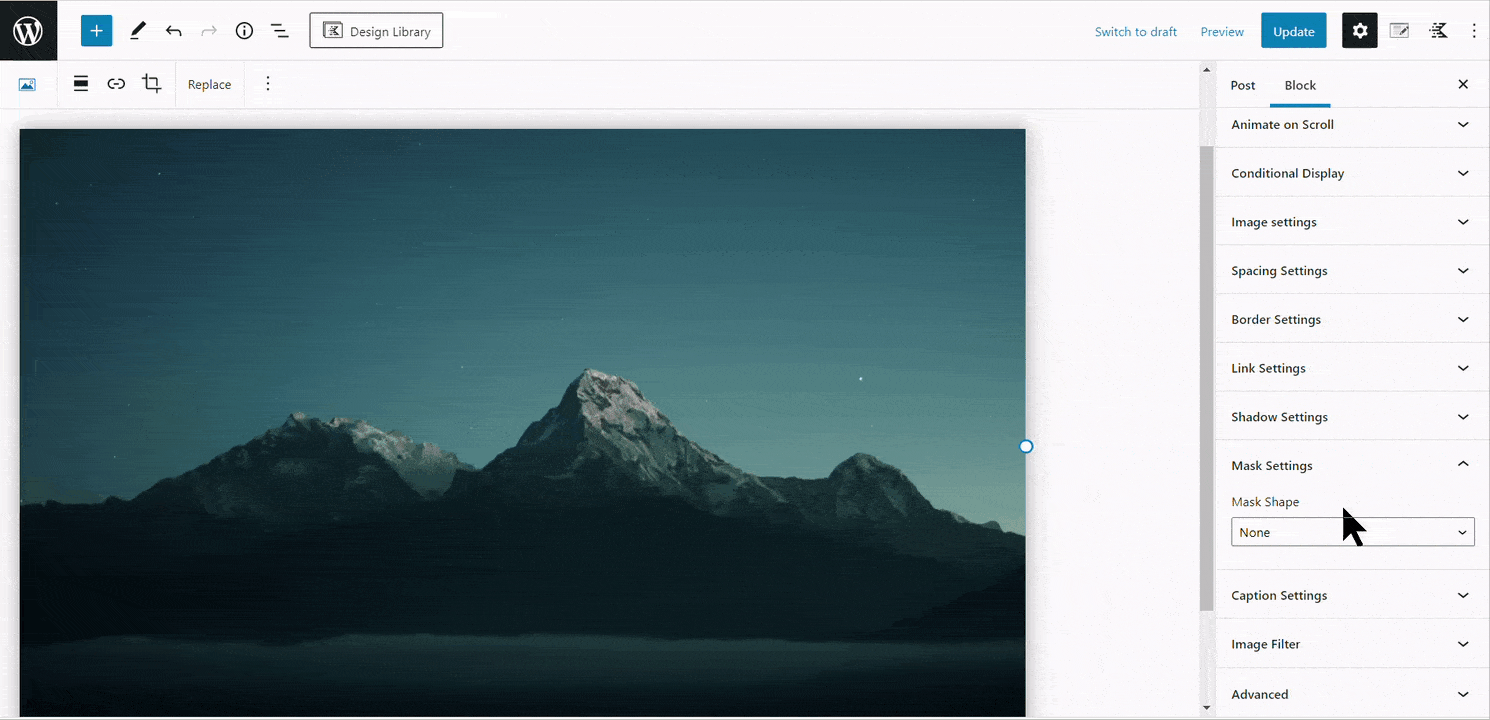 Caption Settings
Another powerful feature is the caption settings that let you display and design the image's caption. There are settings to change the caption color, font size, line height, and letter spacing. Also, you can perform text transformations like capitalize or uppercase. You can also use these settings to change the font family and weight.
Image Filter
Another design feature is the image filter which places a filter on the image. There are several filters for you to add to your photo.