Get started using the Advanced Text Block by first selecting it from your block list (note: the Advanced Text block has replaced the Advanced Heading block):
Once you've selected the Advanced Text Block, you should see all of the options for configuration in your block settings sidebar:
Make adjustments as necessary and view your changes in real time:
Highlight Options
The Advanced Text block also allows you to highlight selected text within your Advanced Text block:

Control the appearance of your highlight within the settings of each individual block: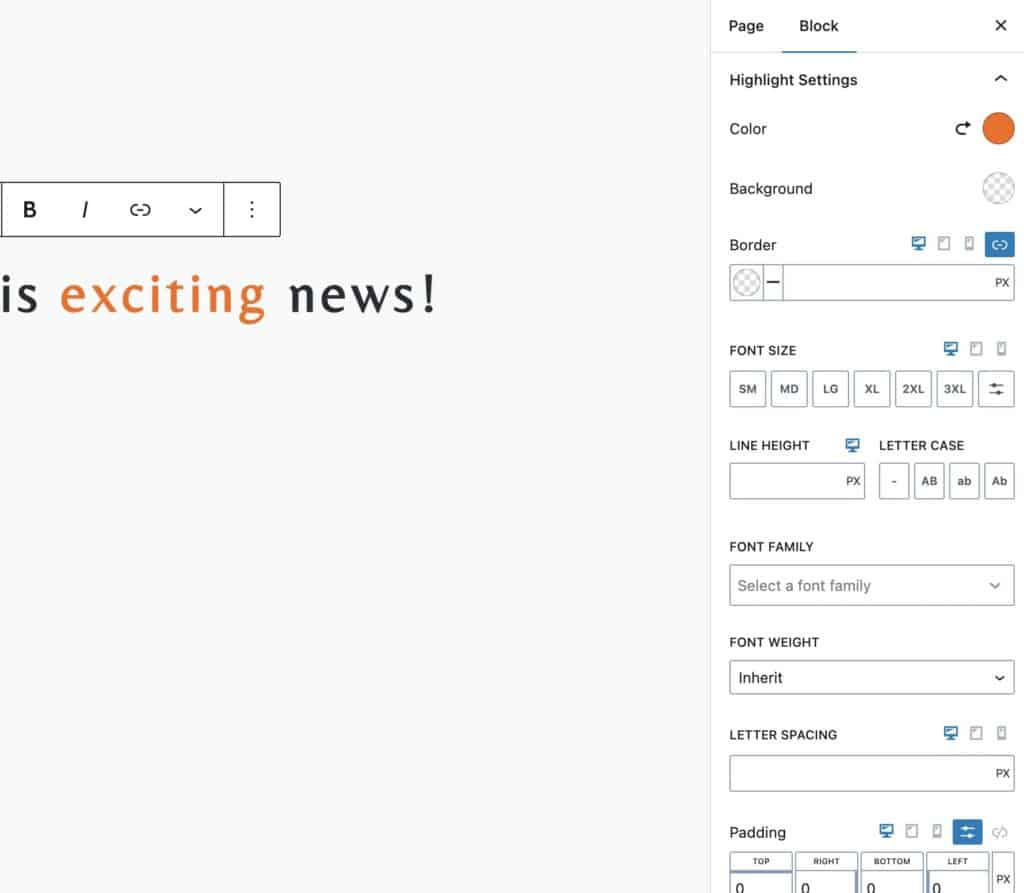 Block Defaults
Sometimes you need to add a block many times and need them to have identical styles. In these cases, you can save the block's current settings as default settings for new blocks of the same type. For example, if you use the Advanced Text block throughout your content, you might find it helpful to save default settings so that new Advanced Text blocks have them by default.
Kadence blocks have a Block Defaults section under the Advanced tab in the block settings. After you adjust the settings to the desired defaults, find the Block Defaults section and click the button that reads Save as Default.
After clicking the button, you will find two new links in the section to Modify Attributes and Reset Defaults. If you choose to Modify Attributes, you can delete the default settings individually. If you choose to Reset Defaults, all the default settings are removed.
Remember, the default settings only apply to newly added blocks, not existing blocks.