The Show More Block gives you an easy way to preview of a larger section of content. The preview size can be adjusted by device type and a fade-out can be applied to the preview.
Any block type can be added within the show-more block. The "show more" and "show less" buttons are powered by our advanced button block so you can use any customization available in that block as well.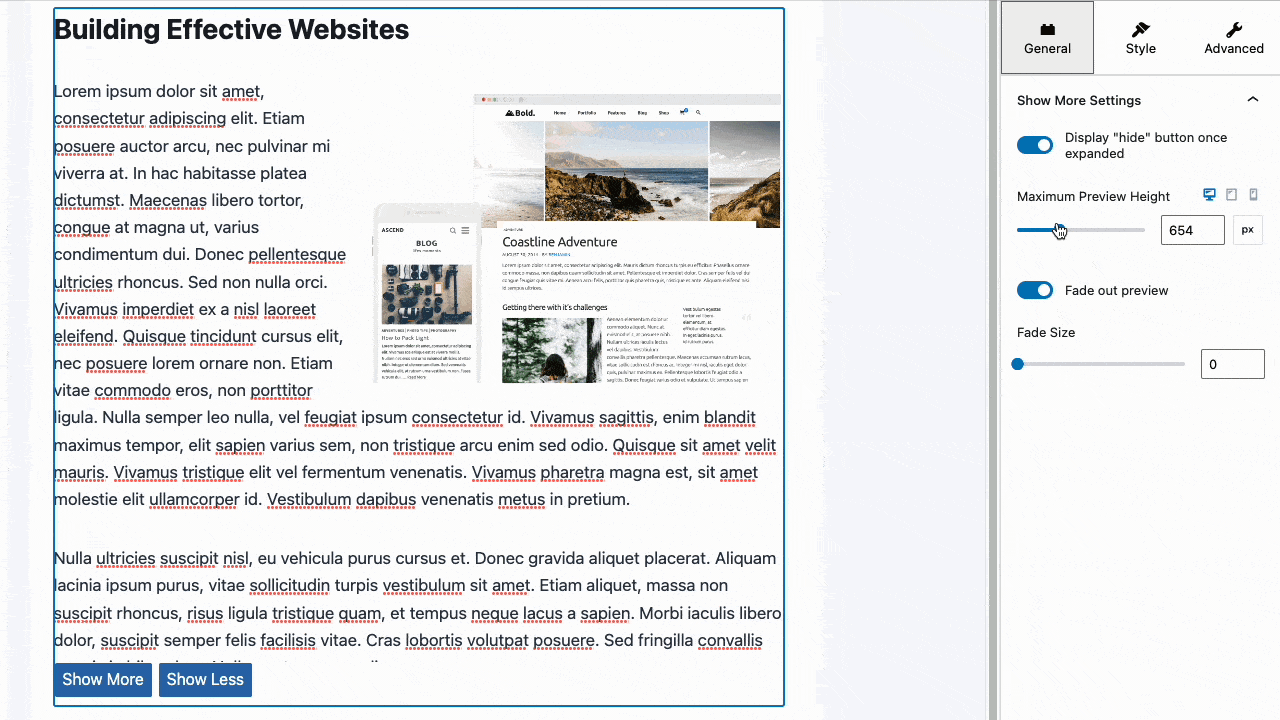 Responsive based expansions
Responsive setting allow you to set a default behavior for the preview. For example having your content expanded by default on Desktop, but the large content can be minimized on mobile and tablet devices.