Within your Kadence Theme settings, you can adjust the font sizes based on the size of the device the user is viewing from. First, navigate to the customizer > Colors & Fonts > Typography settings panel in your admin.
In this example we will change the size of your h1 heading tag to 32px for desktop, 30px for tablet and 20px for mobile.
Under the h1 settings, click on the size.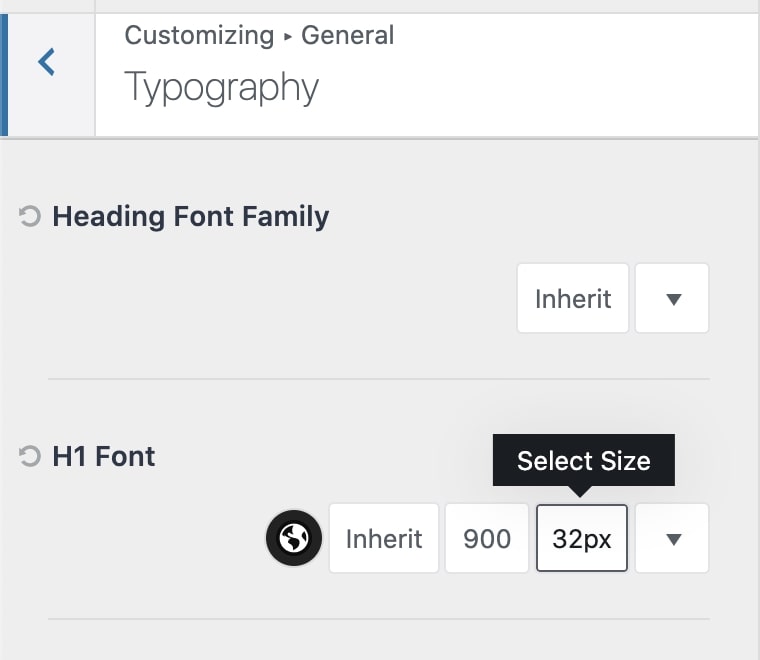 Once open you can see the size setting as well as which device you are setting for.
Click on the tablet icon, set the tablet size, and again for the mobile icon.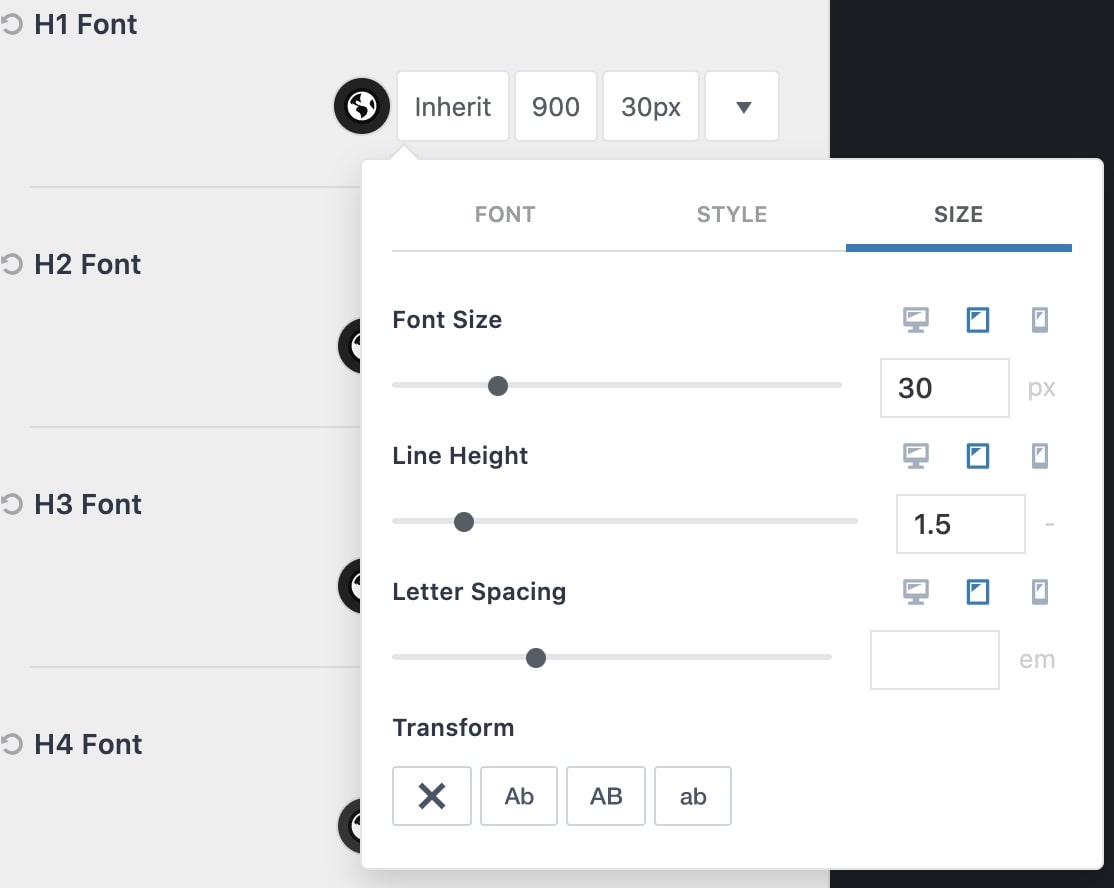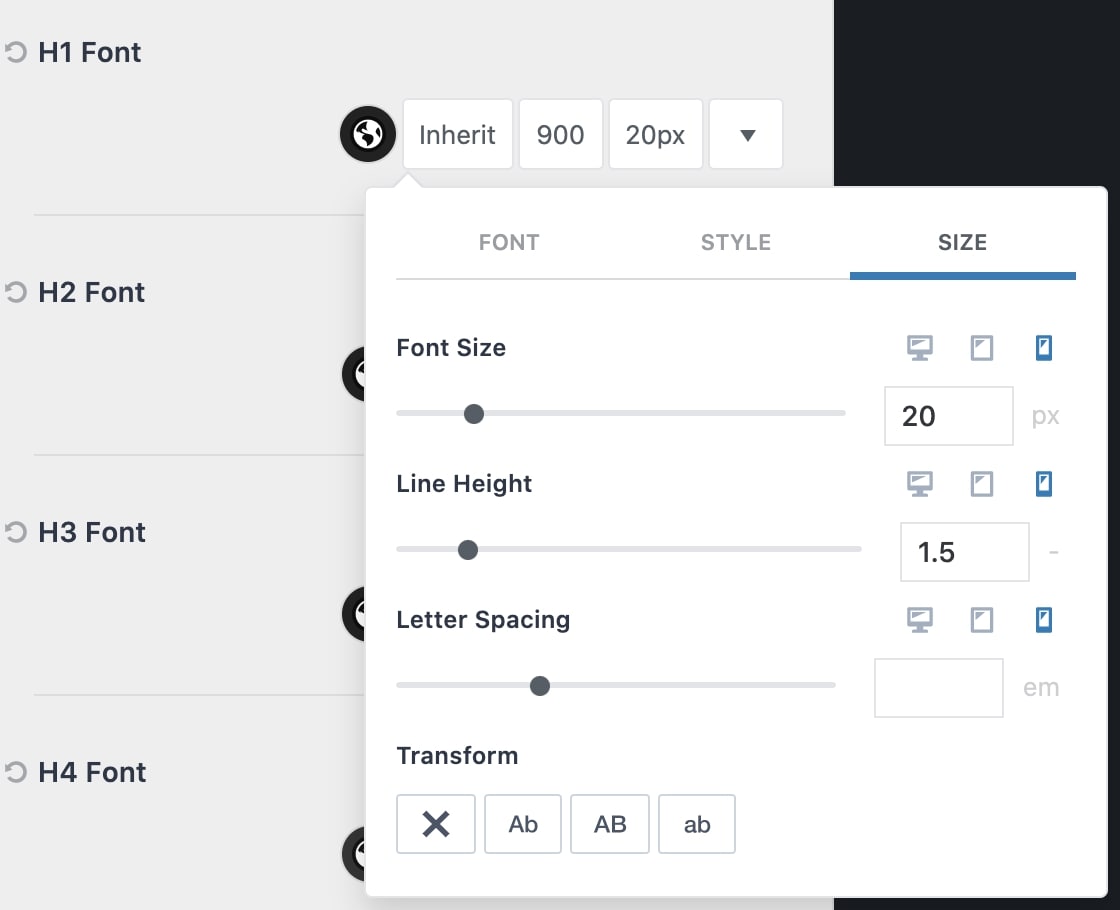 Make sure to save when you complete your updates!