Header Addons is one of the features that can be added in Kadence by installing, activating and licensing Kadence Pro.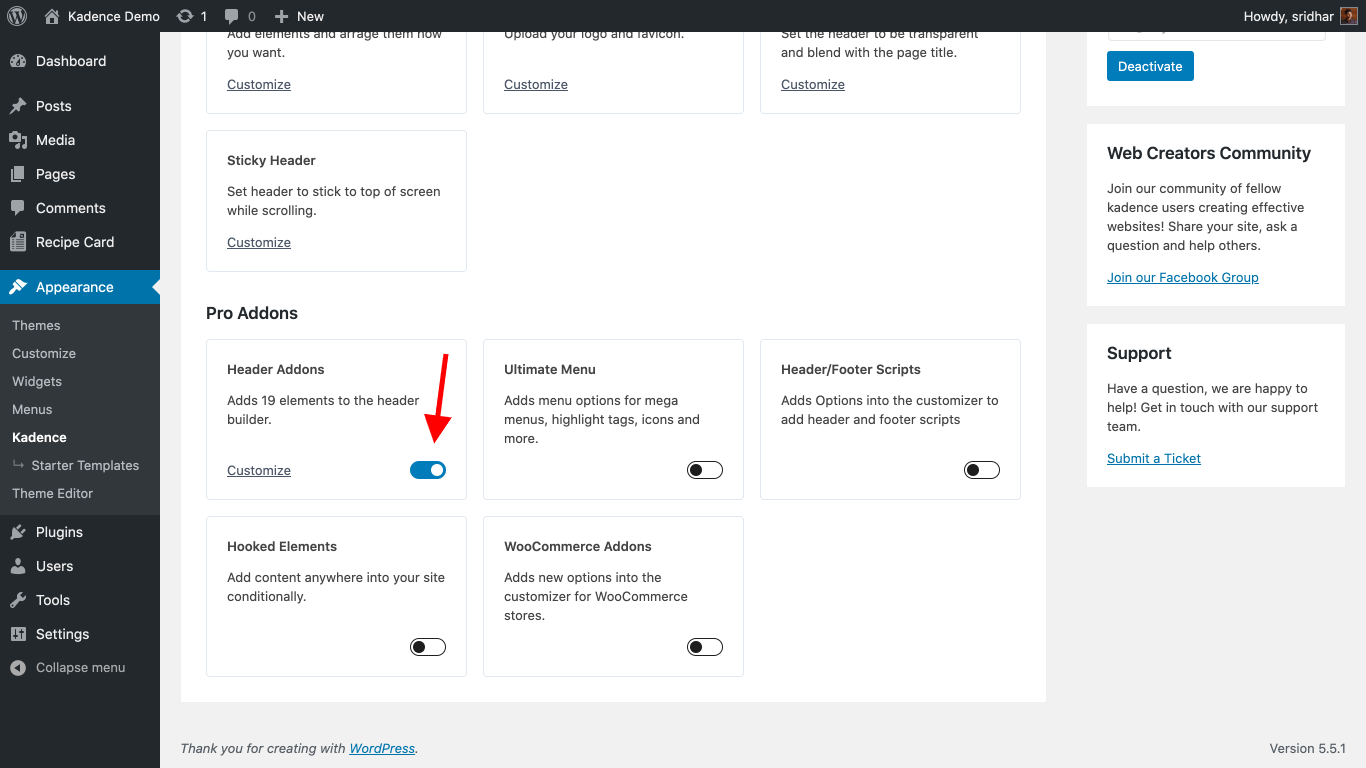 To use the header addons, click on Customize link under Header Addons or visit the WordPress Customizer via the admin menu link under Appearance or via the WP toolbar link if on the front end.
Go to the Header section.
These are the additional header items that Header Addons comes with:
HTML 2
Tertiary Navigation
Quaternary Navigation
Divider
Divider 2
Divider 3
Search Bar
Widget area
Button 2
Note: Not all items are available in Desktop and Tablet/Mobile views.
To add one or more of these items in your site's header, drag the item(s) onto the header builder and configure them to your liking.